KTM's 2023 lineup of pretty Enduro beasties are officially here, with a long list of updates to complement the new season's plethora of terrains to tackle. 
All-new graphics and the fresh white, purple and orange color scheme pay homage to KTM's early '90 models – and if you're wondering far KTM's taken the race-inspired specs, pull up a chair and bring out the popcorn, because you'll be here a while.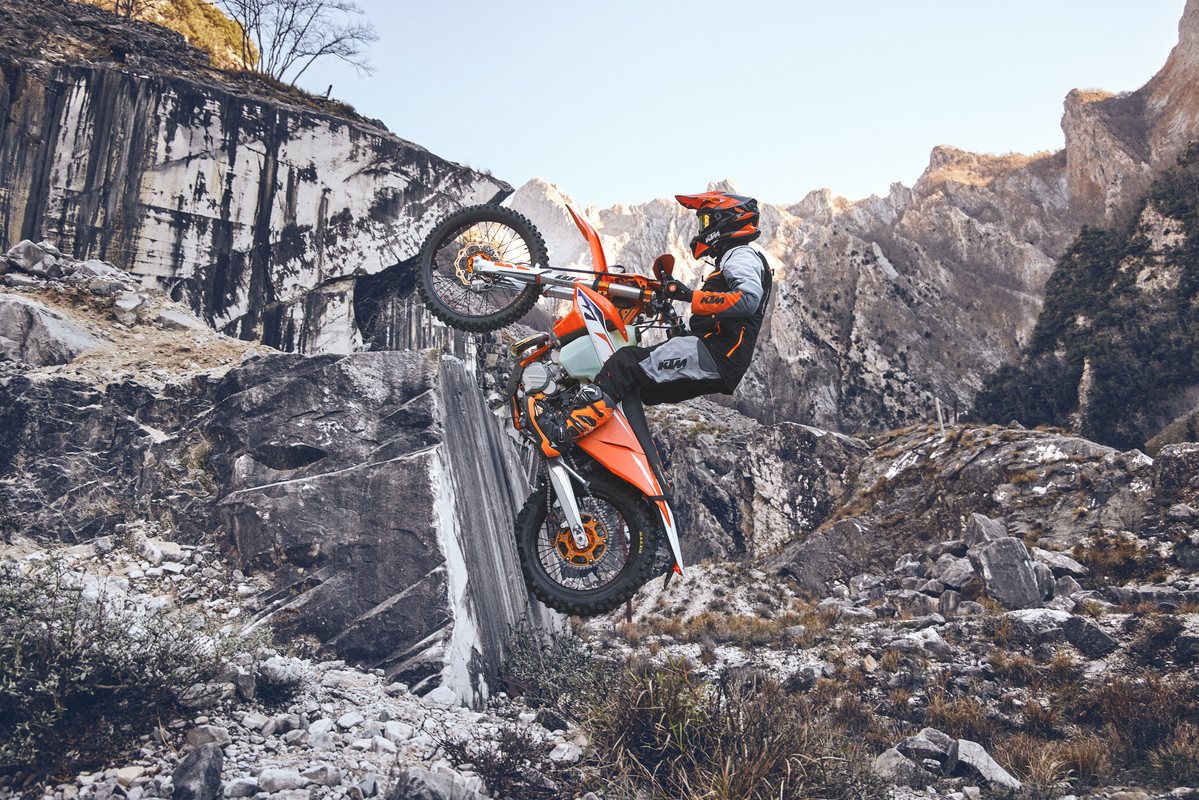 KTM's decked this season's enduro range out with a kickass orange chromoly steel frame, complementing top-notch WP XPLOR suspension and Progressive Damping System (PDS) at the rear to keep maintenance at the minimum.
As if that weren't enough, KTM's press release tells us that gals and gents in need of a race-ready machine cinched to conquer the competition can take advantage of the SIX DAYS edition models. These mean machines are bristling with the latest race-derived tech to get out there and be the best on the block, including "special protection pieces, a front axle puller, a SIX DAYS seat, and orange-anodized CNC-milled triple clamps."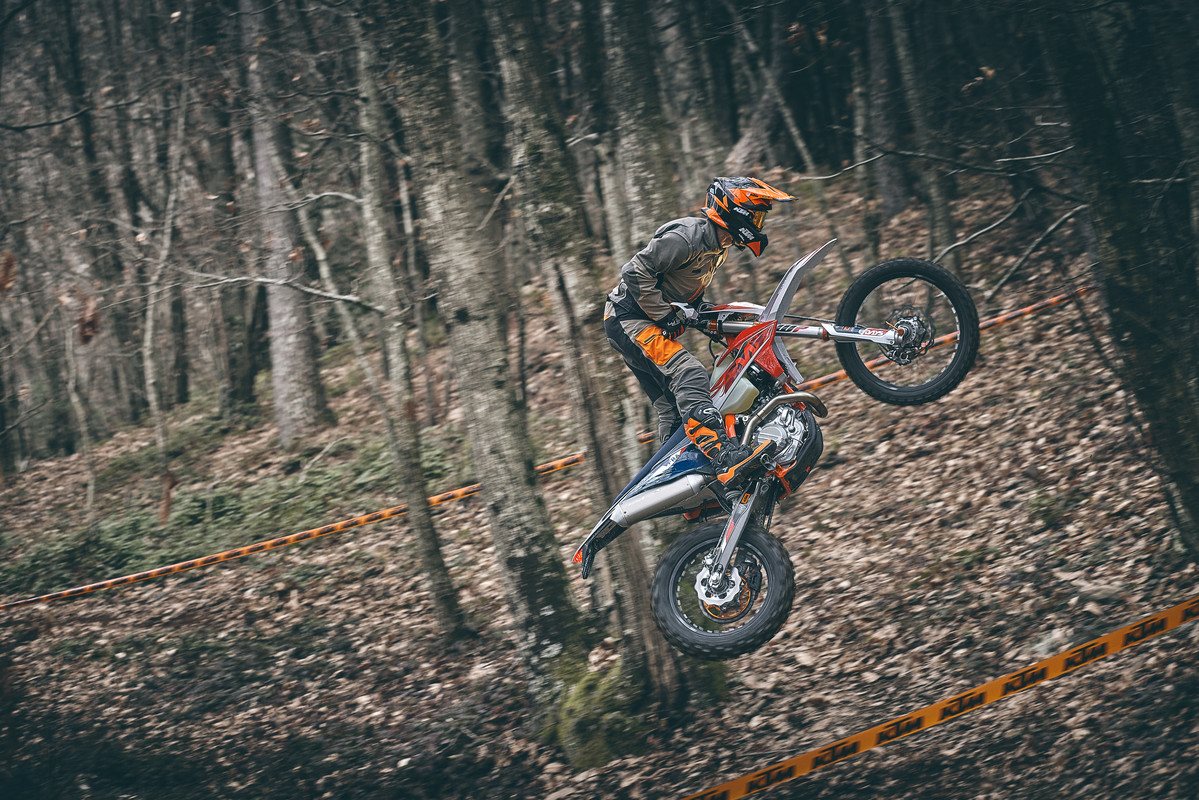 For the two-strokes (the 150 EXC, 250 EXC, 300 EXC, as well as TPI ERZBERGRODEO and SIX DAYS editions), KTM's continued to offer Transfer Port Injection (TPI) technology – better fuel efficiency, lower emission levels, win-win's all around – as well as a smoother, stronger power through the top of the rev range.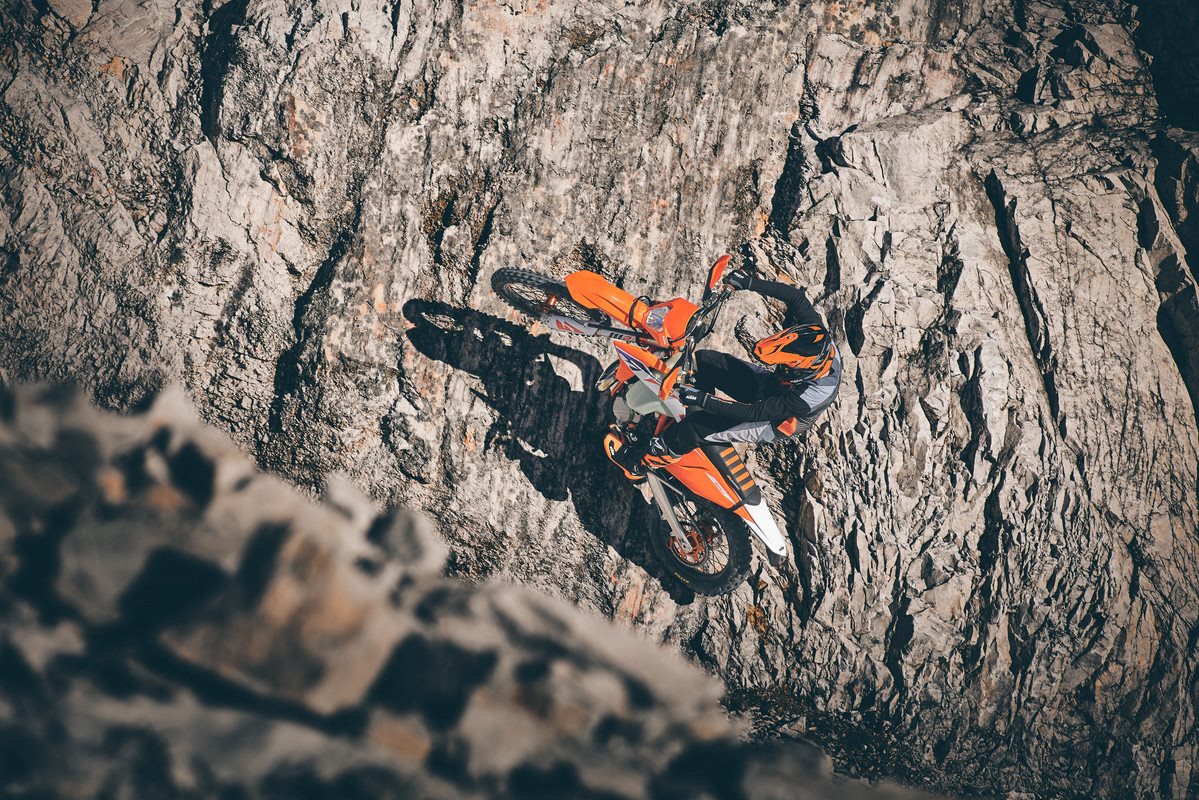 For the four-strokes (the 250 EXC-F, 350 EXC-F, 450 EXC-F, 500 EXC-F, as well as the relevant factory, Wess and SIX DAYS editions), power and rideability are top priority, whether you're looking at the nicely balanced 450cc, KTM's big-bore 500cc, the versatile 350cc engine or the smooth 250.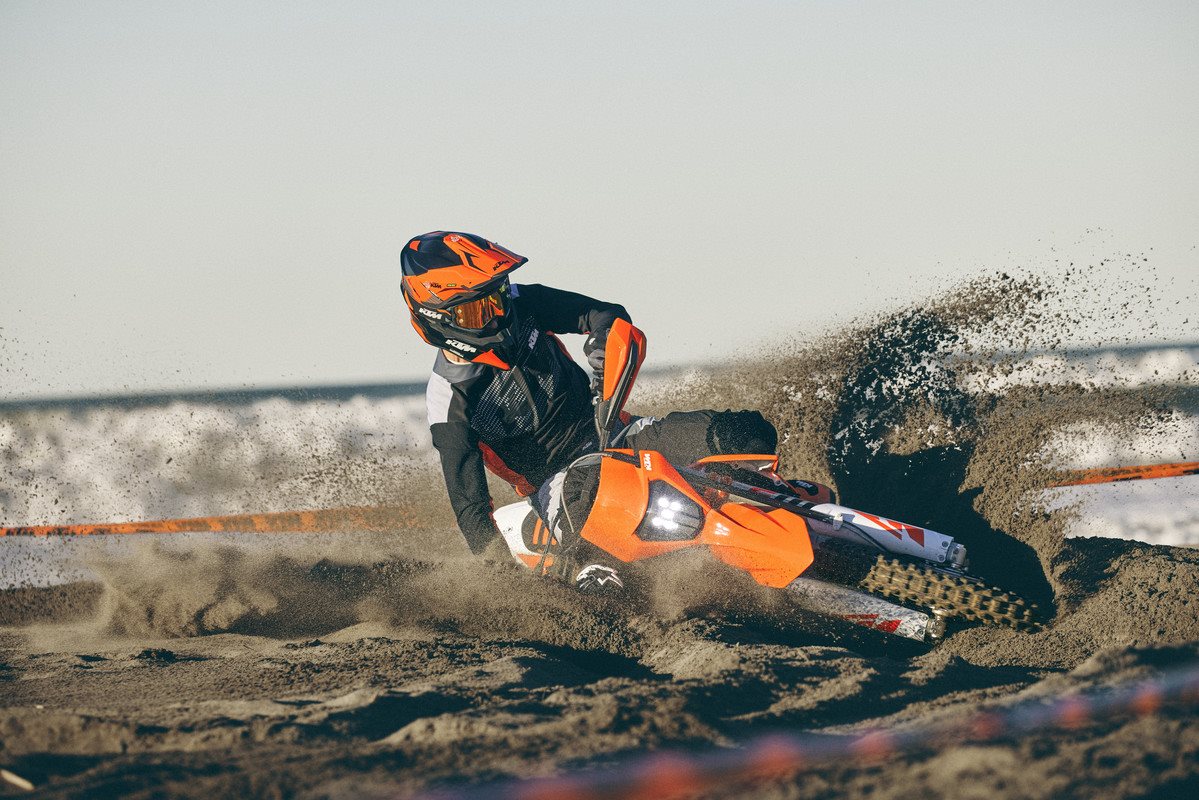 The 2023 KTM XC-W and EXC models will be at your local authorized KTM dealership as of next month, in May (so close!). 
We're still waiting to hear more on that incubating two-stroke motor that's going to purportedly feature an electronic power valve (plus reconfigured fuel-injection system), so stay tuned via our website and newsletters, let us know by dropping a comment below if you've signed up for the KTM World Adventure Week, and as ever – stay safe on the twisties. 
*Media sourced from the relevant press release*