Remember when German supercar performance brand Brabus got together with KTM to punt out the drool-worthy Brabus 1300 R? 
If you recall, this bike used genetics from the Austrians' hoon-happy Super Duke Evo / the sold-out-in-under 48-minutes Super Duke RR to create a carbon fiber dream machine, complete with all the extra fixin's.
Today, that same iconic legacy continues with the Brabus 1300 R Edition 23 – and if you think getting the specs straight was hard enough with the last piece of sexy, wait until we get into this baby.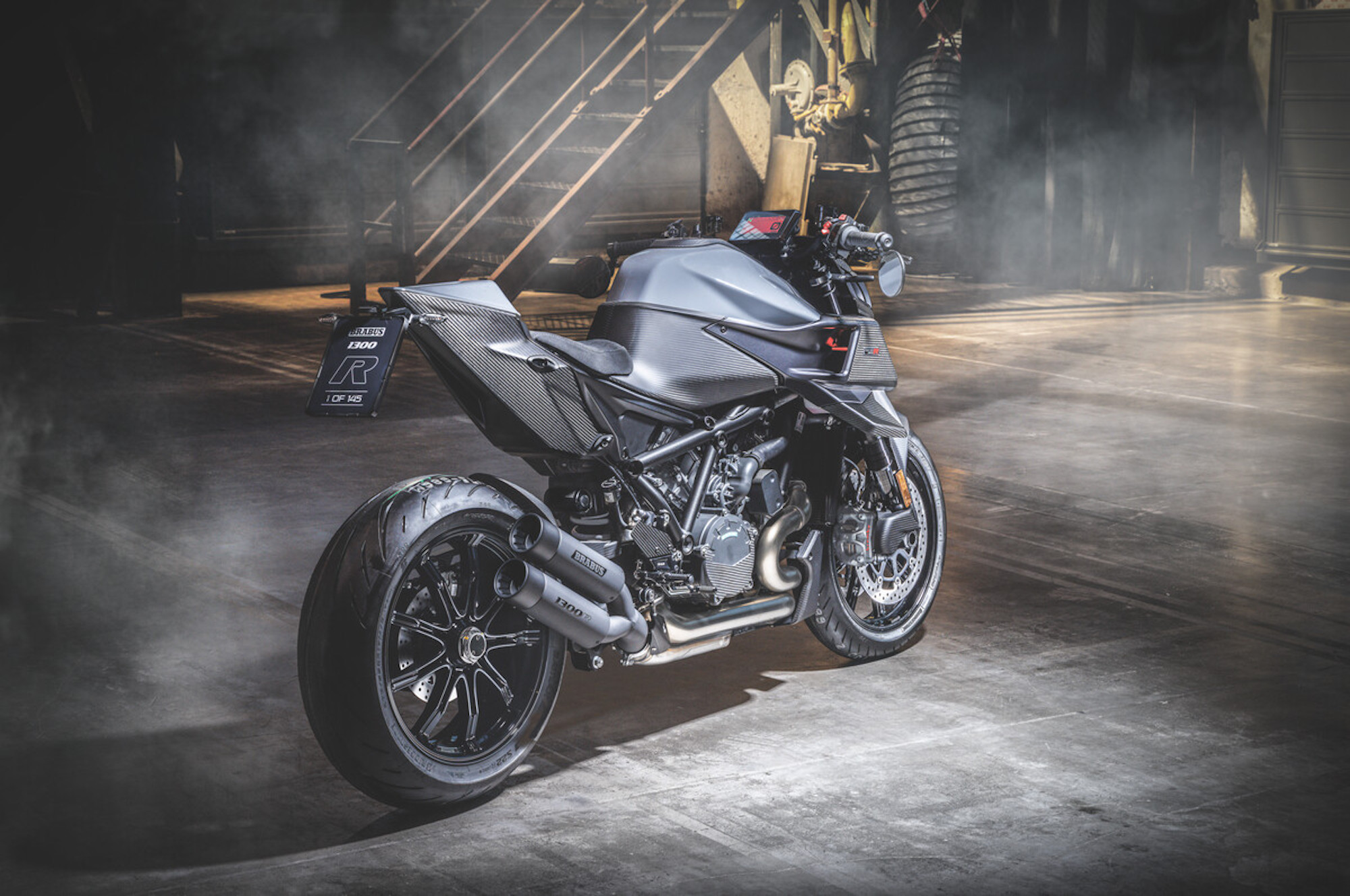 According to the recent press release, the base platform comes from KTM's 1290 SUPER DUKE R EVO, with only 290 available units and livery fitting a king – all dressing "forged BRABUS Monoblock Z wheels, high-end carbon body elements and a stylish bespoke seat."
Everything is powered by the EVO's 1,301 cc LC8 V-Twin heart, capable of 180hp @ 9,500rpm and 140Nm of torque @ 8,000rpm, booming out of a BRABUS dual-pipe slip-on exhaust.
Yum.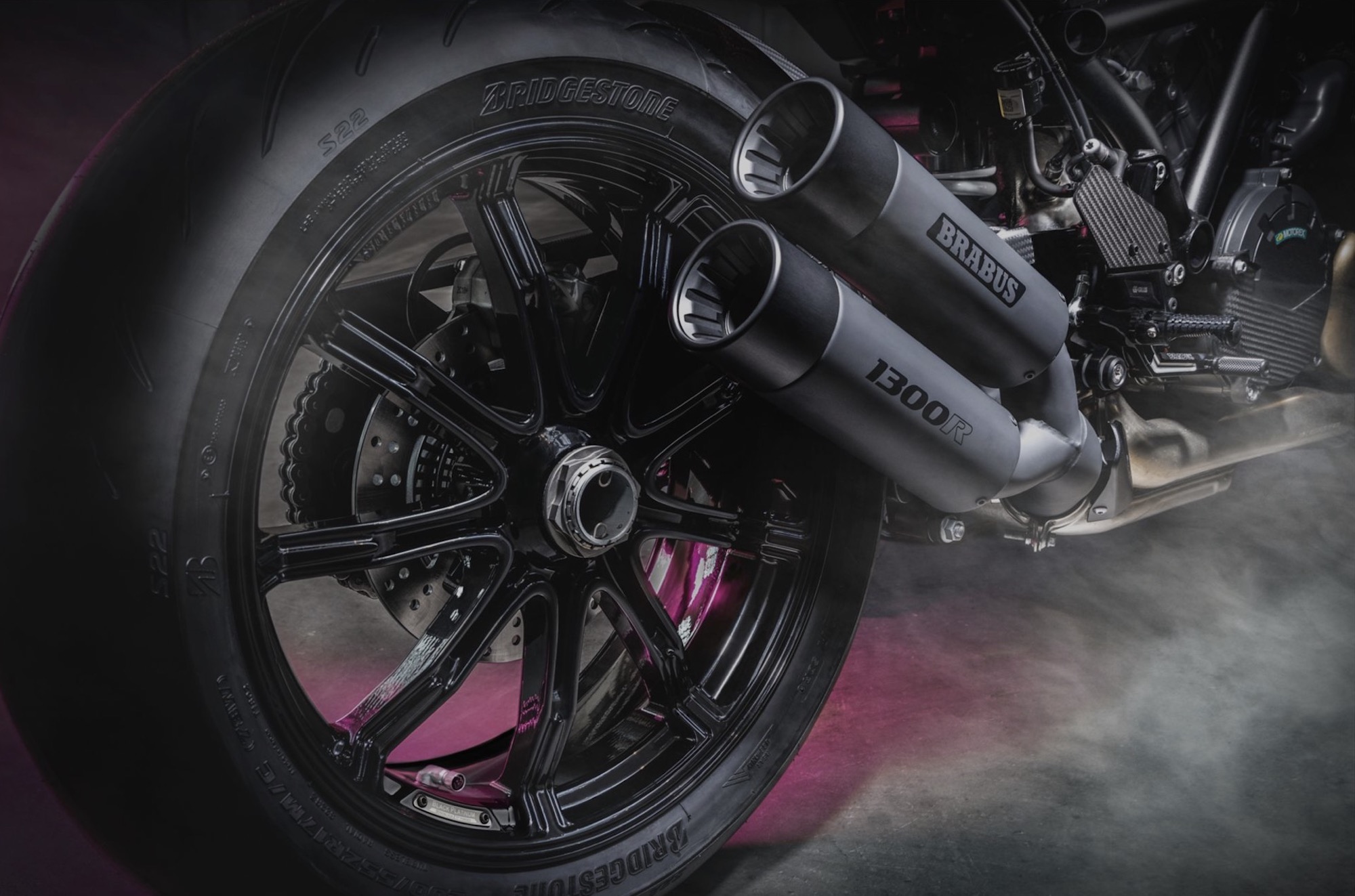 A new carbon fiber headlight mask and handlebar-end mirrors do the honors of creating personality at the front, while carbon bodywork wraps the side of the bike and redesigned air ducts/side panels serve as "a further homage to decades of experience in processing prepreg carbon fiber."
Did we mention the one-piece carbon fiber undertray and the fact that the bespoke seat is heated?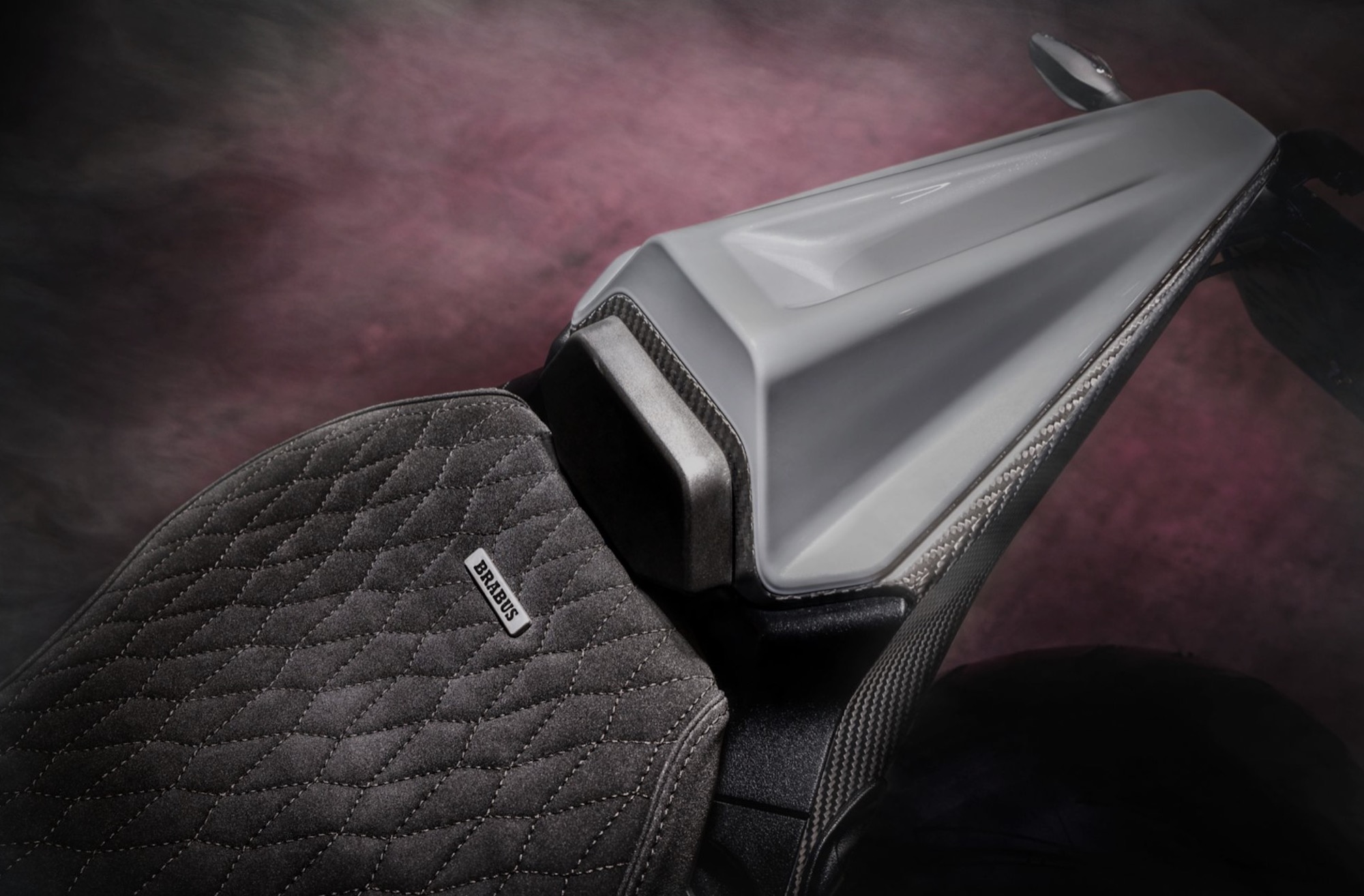 Everything rolls on BRABUS Monoblock Z "Platinum Black" forged wheels, with floating duties carried out by WP APEX semi-active suspension and COMFORT, STREET, SPORT, TRACK, ADVANCED, and AUTO riding/damping modes. 
Here's a detailed list of everything that went into the build, according to the press release: 
BRABUS limited-edition number 

BRABUS start-up animation 

BRABUS color scheme for the dashboard 

UNIQUE black frame 

BRABUS carbon fiber belly pan 

BRABUS CNC-machined triple clamp 

BRABUS CNC-machined adjustable front brake and clutch lever 

BRABUS CNC-machined adjustable foot pegs 

BRABUS CNC-machined reservoirs and oil tank caps 

Carbon fiber undertray with short license plate holder 

LED turn indicators with integrated brake lights 

WP PRO COMPONENTS (WP APEX PRO 7117) steering damper 

Quick turn throttle twist grip 

Heated grips 

Lightweight Li-Ion battery 

Various carbon fiber parts
Pre-orders are set for February 16th @ 15:00 CET, with the preorder link pasted here just in case someone wants this in their garage – and who wouldn't. I myself have my sights set on that sexy SuperBlack scheme…
What do you think? Is the Brabus 1300 R Edition 23 your cup of tea?