Full Adjustability On The Go
You might have read about the MyDucati app I did an overview of a few months back. I'm not entirely sure if KTM is playing a joke on the Ducati PR team, or what could possibly be going on here but they just announced their own sparring partner for the MyDucati app and aptly named it the "myKTM App'.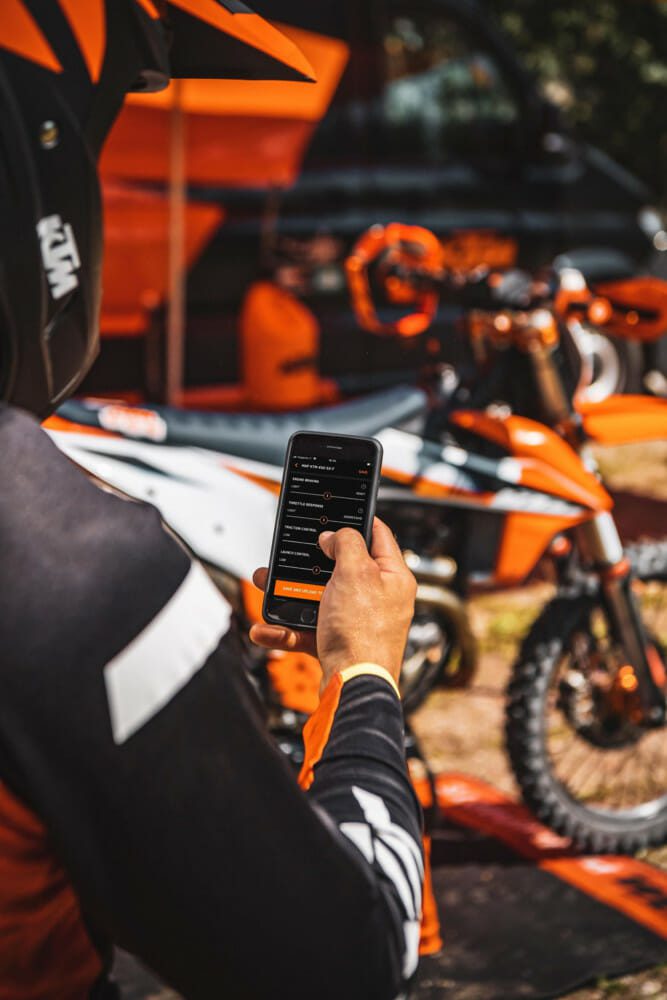 Luckily for KTM, this app indeed provides what Ducati's app failed to deliver on. The MyDucati app was just a news hub to add to your ever-growing list of daily news and social apps for you to check on lunch break, with the biggest feature being the fact that you can save your Ducati Card in it so you don't need to bring a physical copy when you visit the dealership for any kind of work.
KTM just smashed that entire idea to pieces with the myKTM app allowing for full adjustment of some of the technical features on your motorcycle.
From here, you have full control of your suspension and engine. The app comes with both Suspension and Sag Assistant menus allowing for a wild amount of customization to the settings of your bike depending on the conditions you may be riding in.
Fancy some more aggressive engine braking? Whip out your iPhone and get playing around in the settings. Launch control, TC settings, and throttle response setting are all here for you to control at your heart's desire.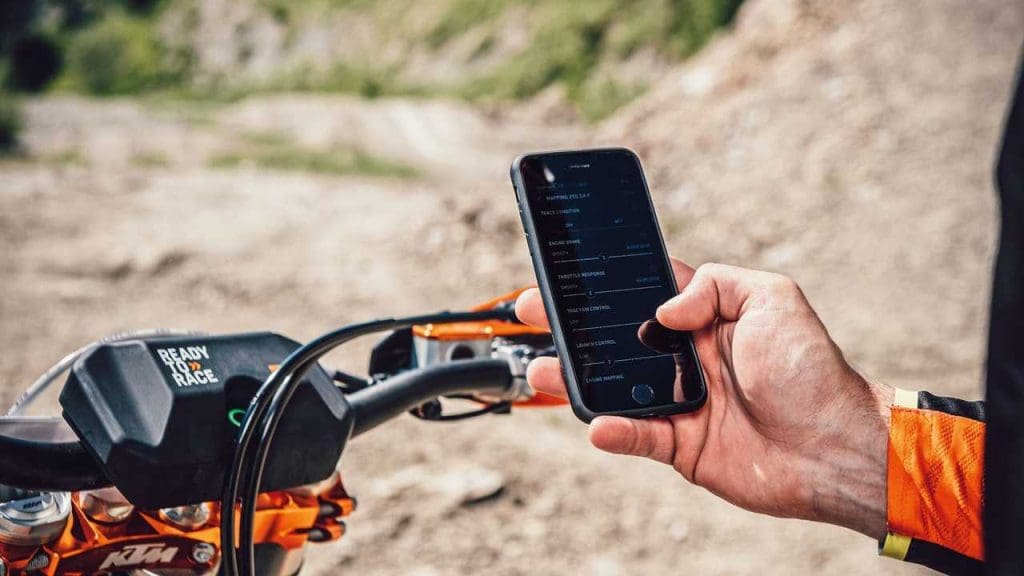 The app requires their proprietary 'Connectivity Unit'. In 2020, the only motorcycle that sold with it bundled in was the Troy Lee Designs edition SX-F, but with 2021's models arriving the Connectivity Unit will be coming stock on every single SX-F bike sold. If your SX-F doesn't have one, it's still easy enough to pick up from a dealer separately and throw on yourself as it's home is right under the handlebars.
Here's what KTM's SR offroad product manager, Joachin Sauer, has to say about it: "We're happy with the versatility of the app and how alterations made with a smartphone can have such an interesting and immediate effect once out on the track. The work continues for us, and for the foreseeable future, we look at expanding the use and scope of myKTM to many more models from the KTM Offroad range."