The guys that co-engineered KTM's rip-roaring RC 8C have just given us their updated 2024 GP2-890RR – and she's been labelled "the peak of performance for the GP2/RC8C family."
Those are some hefty claims, so let's take a look under that sexy tank-tail situ and see what Krämer gave us, yeah?
This slideshow requires JavaScript.
For $39,995 USD, you get one of 125 machines touting KTM's insane 889cc parallel-twin heart – a platform capable of 138hp @ 10,100rpm and 100Nm (74lbs-ft) of yank @ 8,200rpm (with a redline that's been upped to 11,500rpm, thanks to new engine management software). 
The bike, by the way, weighs in at a scant 313lbs; it makes the GP2-890RR "the best power-to-weight ratio in [it's] category," a figure that was only made possible by that swanky chromoly steel-trellis frame.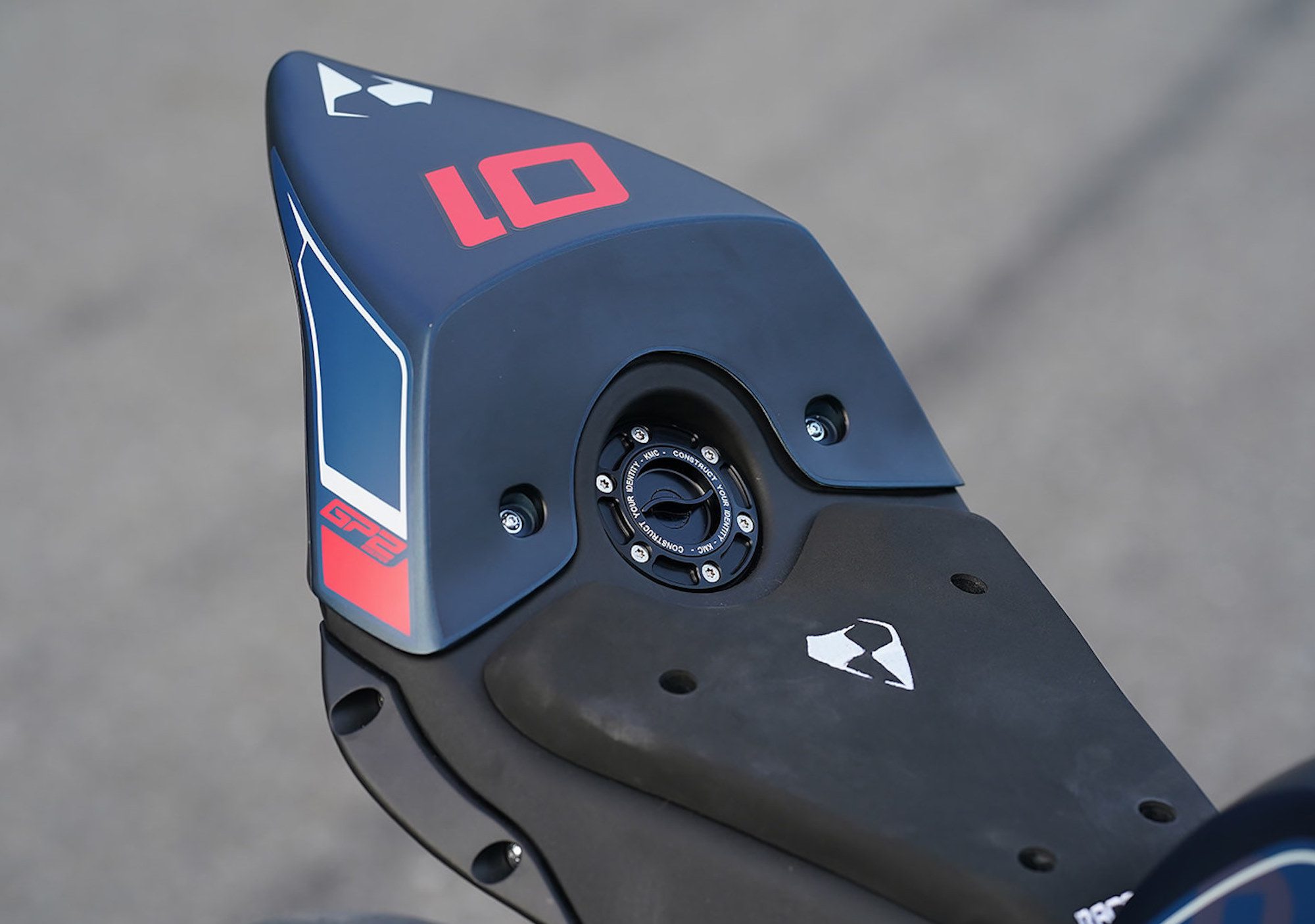 The GP2-890RR comes with a few surprises, too; fuel is held in the bike's tail, thanks to a rotationally molded plastic tank capable of storing 4.2 gallons (16 liters) of juice. The choice was made to improve weight distribution, and we hear it works wonders.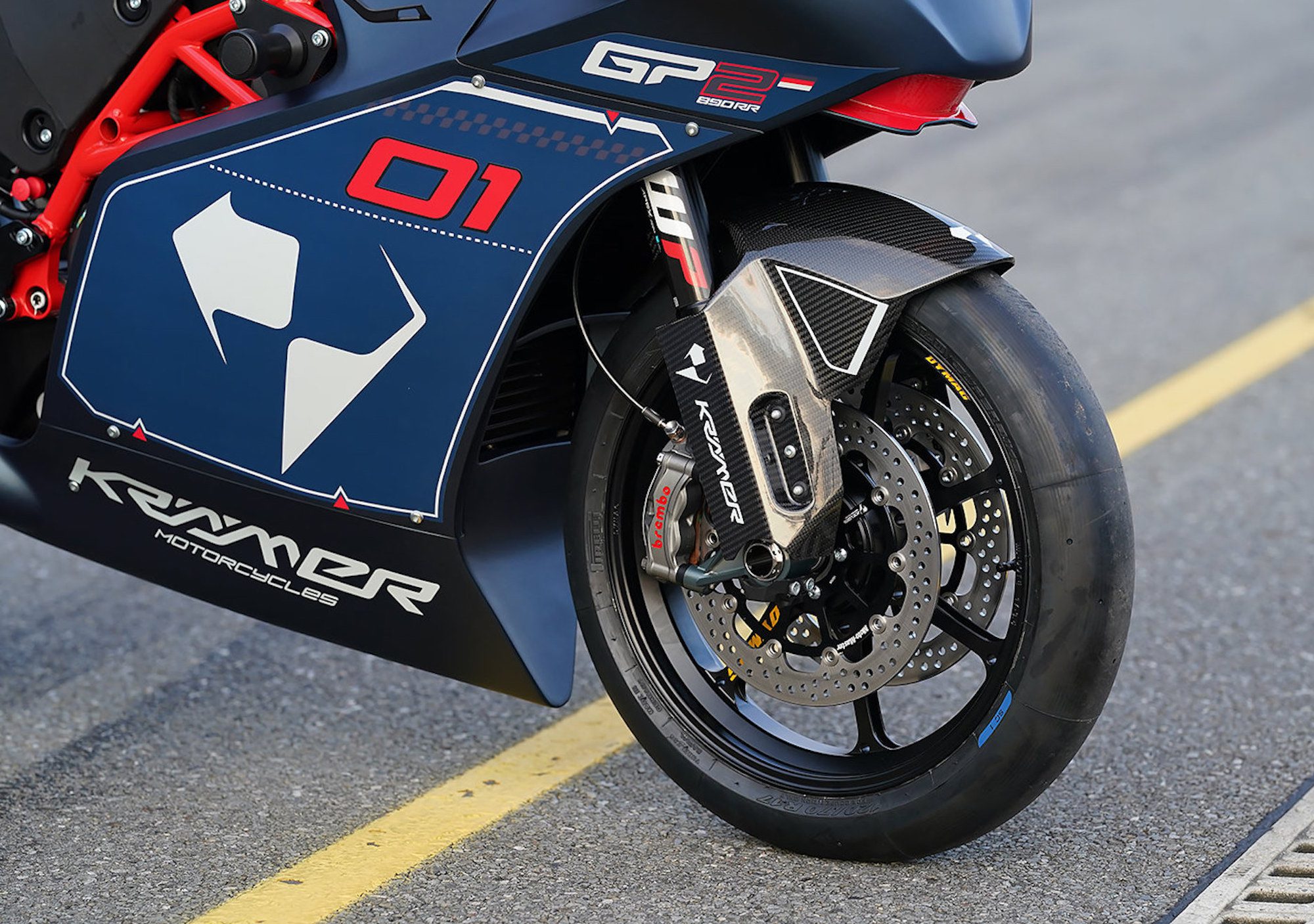 All of the above complements the top-spec, dual Brembo Stylema brakes, the forged aluminum Dymag rolling duty, and WP Apex Pro suspension, as well as "traction control and wheelie control… along with improved aerodynamics and refined chassis characteristics." 
Krämer's press release tells us that the 2024 Krämer GP2-890RR will not only be the first bike to roll off Krämer's belt in September, but it's officially the first bike from the brand to tout its new logo design. 
Colors range from a "Brno Blue" matte finish to a "Brainerd Black" – but any livery will do when you've got a scoot like this under the caboose.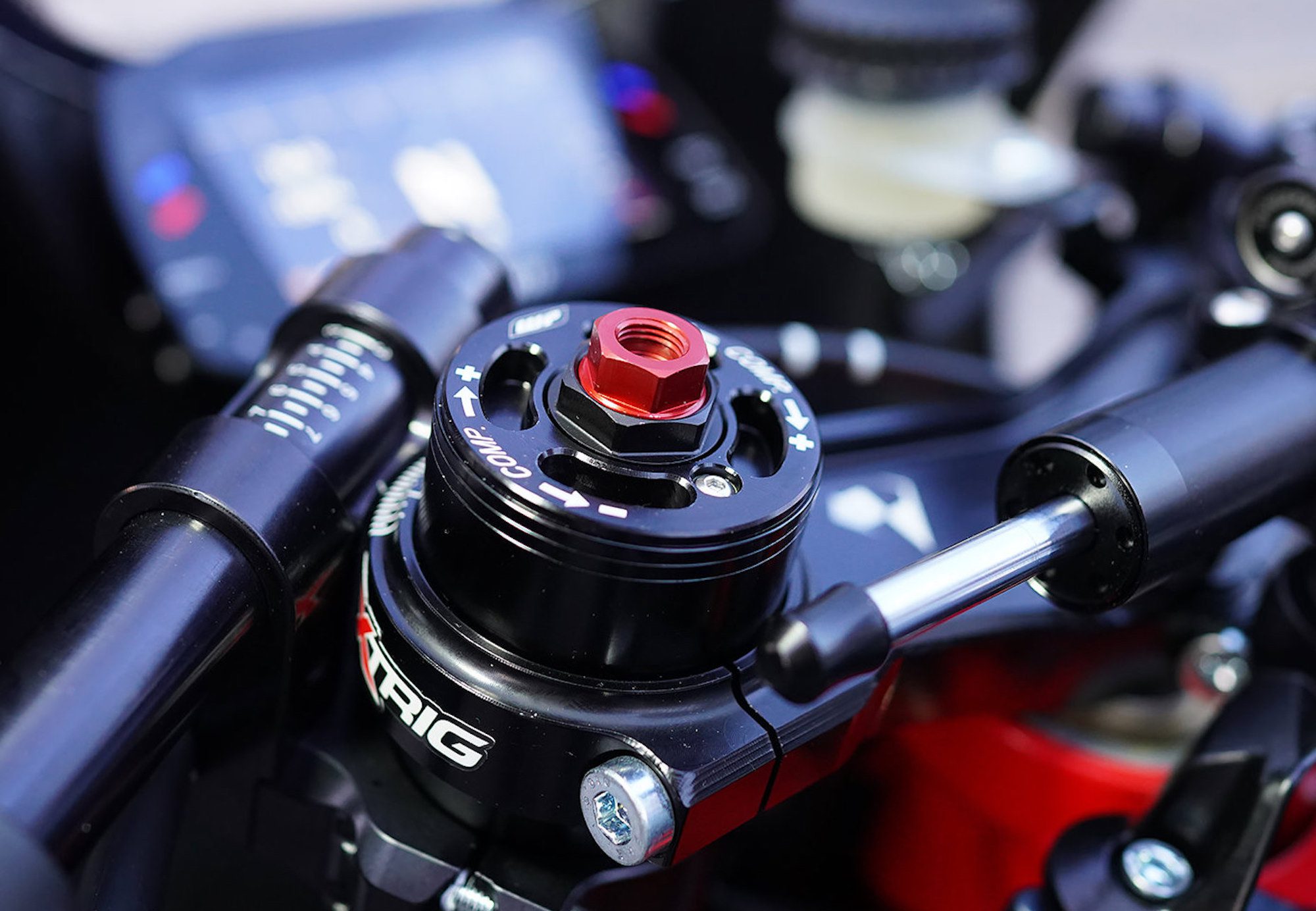 What do you think of the 2024 Krämer GP2-890RR?
*Media sourced from
Krämer
*