Kodak Zi6 Video Camera Review
What can one get in a HD video device for $179.99 CAD?
When it's the Kodak Zi6 Pocket Video Camera, a lot.
Small, extremely easy to understand, easier to operate even with one hand and, very power efficient.
Add an SD or SDHC storage card and away you can go — it really is just that easy. Enjoy it.
Having used the GoPro HERO Helmet Video Camera for almost a year now, and having just acquired the newest model, the GoPro 5MP 170 Wide Angle kit for evaluation and use, I wasn't immediately looking for another camera.
But we all know the refrain, "the one with the most toys…".
When I spotted the Kodak Zi6 pocket video camera, in black, sitting quietly on its display mount, it just seemed to call out to me; after playing with it for a few minutes, it was a no-brainer.
Unfortunately they were in limited supply so I had to wait a week to get mine via special order.
At a retail price of 179.99 CAD, it is almost half the cost of any other comparable video camera and for this price you get HD (720p) video at 30 and 60 frames per second, along with standard VGA video and 3MP still photos.
Media scaling and convergence has been going on for some time and it doesn't take a lot of imagination to see where all of this is going.
The camera is the same size as many of the larger multi-function multi-media devices being carried around.
While it might not be the most sophisticated portable HD video unit out there, Kodak has done a good thing with this initial release model and I think they are on the right track.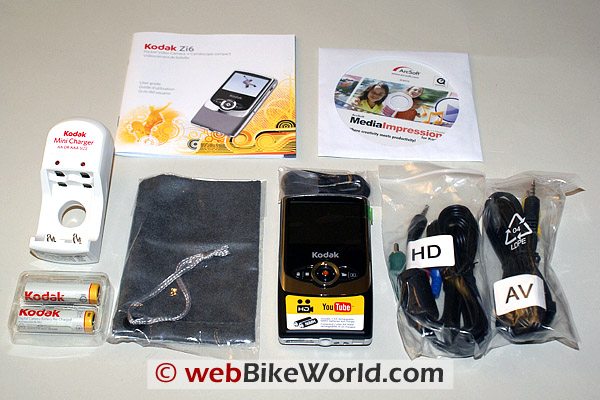 ---
Where to Buy Kodak Zi6
Check Reviews & Prices on Amazon
See More: Motorcycle Accessories, Motorcycle Tire, Motorcycle Helmets
---
Background
Although it seems like a long time ago, in reality it has only been a few years since I invested quite heavily when purchasing a Kodak DC260, a 1.5 megapixel camera and then some time later, a DC290, a 2.1 megapixel unit with more advanced features.
At the time both were considered to be state-of-the-art.
After both of the early DC units had been passed on to other enthusiasts, getting another new Kodak offering — especially one with a multitude of features and at the listed price — was just natural for me.
The Eastman Kodak Company, with its home office still listed as Rochester NY, has been around for a long, long time, and it has been through a lot over the past decade or so.
Unlike other original camera players however, the company has managed (so far) to keep itself in the game, shedding some products while re-inventing others, and becoming much more diversified over the years.
The Kodak Zi6 pocket video camera features a 2.4 inch viewing screen, an f2.8 fixed focus lens with 2X digital zoom and 128MB of internal storage (only 30MB available).
It has an SD/SDHC card slot, a mono microphone and speaker, a flip-out USB interface plug and a one-quarter inch standard camera mount. It is powered by two AA batteries.
In the Box
I found the small yellow and white retail box tightly packed with all the goodies — the Zi6 unit itself, a two-cell recharger, two NiMH 2100 AA batteries, HD and AV cables, a User Guide, wrist strap and pouch and a CD with Arcsoft Media Impression Software.
The camera itself is smooth with rounded edges and quite thin.
It will fit perfectly into almost any pocket. Measuring 64 x 114 x 23.5mm or 2.5 x 4.5 x 0.9 in, it weighs a feathery 107g or 3.8 oz, without batteries.
As packaged there is only one thing missing to complete the functional picture: a suitably sized SD/SDHC media card.
Only 30 MB of the 128MB onboard memory is available for use (due to the bundled software being pre-loaded on the camera in compressed format).
Kodak recommends a 4GB SDHC high-speed card.
The packaged interface cables put some icing on the whole kit. The HD cable is 150cm or just under 60 inches long with a 3.5mm 4-pin jack on one end and three RCA plugs for component video (Red, Green and Blue or Pr, Y and Pb respectively) on the other.
This cable allows a direct HD connection between the camera and a display device for playback purposes.
The second cable is 120cm or 47.5 inches in length with a 3.5mm 4-pin jack on one end and the familiar Yellow (video), Red (Right audio) and White (Left audio) RCA plugs on the other end and is used for standard AV interface purposes.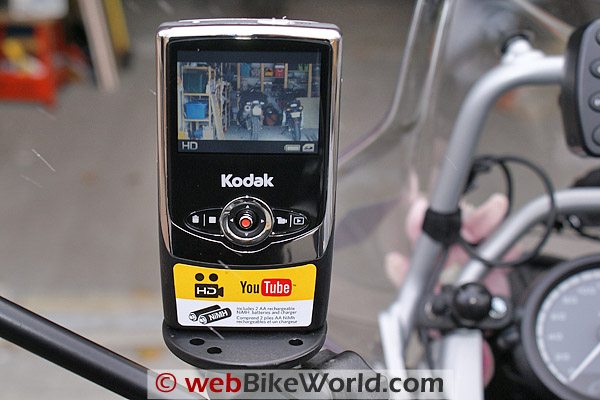 The Three Minute Effort
That's how long it took to skim through the simple manual and load two fully charged AA Energizer 2500mAh rechargeable cells into the camera.
Then insert an on-hand 4GB SDHC card into the right side slot (contact strip to the back of the camera) and lastly, put the two supplied AA cells into the supplied charger and plug it into the wall.
With the camera pointing forward, and the LCD to the rear…the power switch, located on the top right, is given a gentle push to the right.
This results in the LCD becoming live and a rather loud, but pleasant welcome melody emanating from the speaker.
Getting to Know the Zi6
The camera fits nicely into one hand and the essential mode and operating controls can be accessed by the fingers of the same hand, or if safe to do so, by the other hand.
The large and quite bright LCD occupies the top part of the back, with a control strip immediately below it.
Front and center on the control strip is a four-axis (Up, Down, Left and Right) multi-function mini-joystick. Four mode control buttons are located on the centre control strip as well – two on each side of the joystick.
The only other control needed for shooting is the Close-up/Normal switch, used to change the focus range from Normal (70 cm or 27.6 in ~infinity) or Close-up (5cm or 2 in).
With the camera pointed forward, the fixed focus 4.1mm f/2.8 lens is located in the upper right front of the camera. The USB 2.0 connector release, cleverly disguised as a push-button, resides to the left.
When activated the connector pops out with speed and authority just like a good '007' gadget. The microphone (mono) and speaker openings are located on the front as well.
The camera has three video modes, two of which are HD (720p) quality.
The first, HD60 provides a 16:9 format at 60 frames per second suitable for HDTV slow motion playback. The second HD mode proves a 16:9 format but at 30 frames per second, still HDTV quality playback but with smaller video files for easier sharing.
The third video mode is VGA at 640 x 480 pixel resolution (4:3). Given resultant file sizes, this mode is best suited when timely uploading to the Internet is desired.
The final mode provides a still picture function at 3MP resolution (2048 x 1536 interpolated), good for standard shots. Just remember, there is no on-board flash.
Basic setup functions are accomplished by pressing both the left (Trashcan) and right (Play) buttons on the control strip.
This allows date and time to be set, audio to be toggled On or Off and the desired Video Out Mode – NTSC (North America) or PAL (Europe and other areas) set.
Initially however, my Zi6 would only allow the date and time to be set, which didn't match up with the information provided in the manual.
Thinking that perhaps the firmware (version 1.01) had been 'simplified' for our market or that there was a 'bug', I called the Kodak support centre and was told that Zi6 support was being set up and that patience would be needed…
That was back in late December and flashing forward to early February a new firmware version (1.1.0) was posted on the website. I downloaded the file, extracted and copied the .BIN file to the root of the SDHC card in use and followed the instructions – the fix was in.
The update allows the date and time to be adjusted, Volume set to ON or OFF, and NTSC or PAL modes selected.
Below the Close-up/Normal switch is the external memory card slot, opened by simply hooking the bottom edge and opening the hard flap cover.
Lower down on the same side is the battery compartment, with polarity positioning identified for each cell.
The bottom houses a standard camera tripod socket and a strap post – good for wiring up a safety strap. The clearly marked HD and AV output ports are located just below the pop-out USB connector.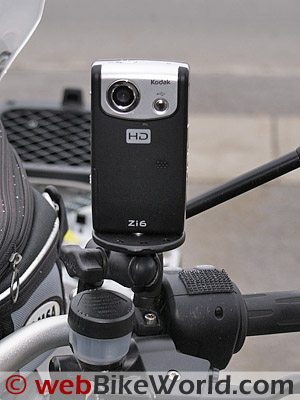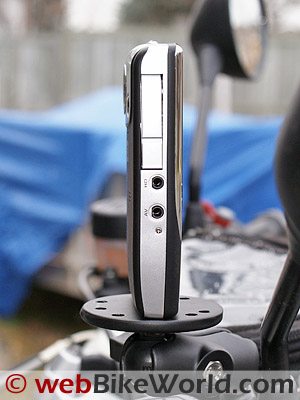 Recording
When powered up the camera defaults to the HD30 mode, indicated by the 'HD' icon in the lower left corner of the LCD. The lower right corner of the display provides a battery status icon and when a memory card is in use, a small SD icon.
According to the manual up to 32GB worth of data can be recorded but Kodak states that only SD/SDHC cards up to 8GB capacity have been tested.
The 8GB cards were the best price point up here before Christmas, but I managed to find a great deal on two SanDisk Ultra II 16GB cards in January, so they are being used with the camera.
Pressing the Red centre of the joy-stick Starts and Stops recording.
When recording, a standard Red (light) icon and a small 'REC' icon shows in the upper left corner of the display while a video length (second timer) appears in the upper right corner (this is a great feature).
A vertical zoom cursor on the right hand side appears as well when recording – pushing the joystick up or down controls this function.
Everything is ergonomically laid out and readily accessed by the fingers – very simple, very logical and very functional.
File defaults are H.264 or MOV for video, AAC LC for audio and JPEG for still pictures. Using the Apple QuickTime 7.1 application for playback clearly shows the differences in quality, framing and file size between the three video models.
For sampling purposes, sets of ten second videos were taken. With the HD60 setting at 60 fps, the file size was 13.8MB; the HD30 setting at 30 fps resulted in a file size of 10.6MB; and, the VGA setting at <30 fps, created a file of 2.5MB.
Doing some rough calculations and based on a 4GB SDHC card with 3.78GB of storage space available about 46 minutes of HD60 video capture would be possible.
Tha'ts about 60 minutes in the HD30 mode and around 230 minutes using VGA mode.
For further reference, Kodak states that 20 minutes of HD30 video will result in a 1GB file.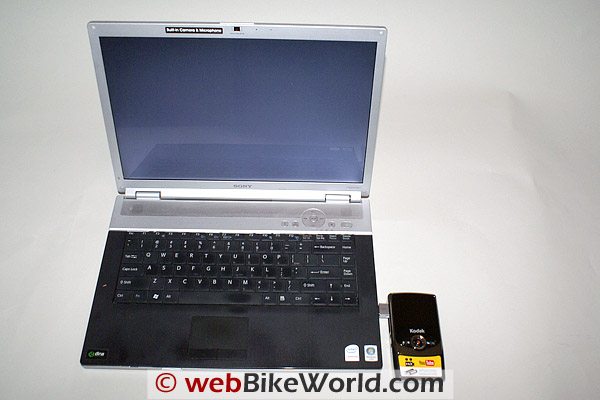 ---
Where to Buy Kodak Zi6
Check Reviews & Prices on Amazon
See More: Motorcycle Accessories, Motorcycle Tire, Motorcycle Helmets
---
Playback
Local playback for review purposes or to show off the latest gnarly adventure video to friends is simple.
To enter review mode, press the inner right hand button marked with the camera icon and push the Red joystick control to play or pause the current video.
Moving the joystick Up or Down in review mode adjusts the playback volume and moving the control the left results in the previous video or file being selected and moving it to the right results in the next video or picture being selected.
Press and hold the joystick either to the left or right to fast-rewind or fast-forward the current video displayed on the LCD. To delete a file, just push the small button on the left identified with the trashcan symbol.
This button also stops a video during playback.
During playback an elapsed time display appears in the upper left corner of the LCD and (total) video length duration in the right upper corner.
A vertical Volume scale shows on the left of the display while the video/picture number is centered on the bottom, along with the mode icon.
To view pictures or watch videos on an external display, use the HDTV cable or the standard AV cable. If using the HDTV cable, the input of some monitors or TVs may need to be set to match the output of the camera (HD60, HD or VGA).
Using the Files
When connecting the Zi6 camera directly to a computers running Microsoft Windows XP or Vista, Macintosh OS X 10.4 or later or Apple Safari 1.1 or later, the device may be identified as a Kodak Zi6 with the storage media identified separately.
In general, locate the DCIM folder on the drive and open it to access the stored media.
Given the codec used, .mov, Apple Quicktime or the Apple iLife suite of products can be used for video playback along with the Media Impression software that is bundled in compressed format on the camera and supplied on the CD (Windows compatible only).
This software provides the ability to edit, personalize, share or convert videos.
Kodak also offers its EasyShare software as a free download for Microsoft Windows XP or Vista and for most of the later Macintosh operating system releases, but due to the codec used by the Zi6, the Easyshare application will only display the JPEG (.jpg) files, not the videos.
BBattery Life and Power Management
Kodak recommends and provides two NiMH rechargeable batteries as part of the kit and a small dual-cell recharger for maintaining the supplied, or other compatible cells.
As with other devices of this sort, I used the rechargeable units for short sessions, but for longer rides, the camera gets loaded with lithium cells.
The rechargeable units provided two to four hours of use, depending on video or still photo use and how often the unit is turned on and off.
However, the lithium units have been outstanding…my current set is approaching ten hours of recording time (all modes) and the icon is still showing full capacity.
If not used for two minutes, the unit will sound its good-bye tone and shut down.
There does not appear to be any adjustment for this setting, despite what is stated in the manual. This probably relates back to the firmware and might get addressed in the next release.
Kodak Zi6 Sample Photos
The following three photos were resized to 600×450 pixels at 72 dpi but otherwise un-retouched — no sharpening, contrast adjustments, lighting adjustments or saturation changes were used.
The .jpg originals from the Kodak Zi6 are fixed at 3 megapixels with no other choices available.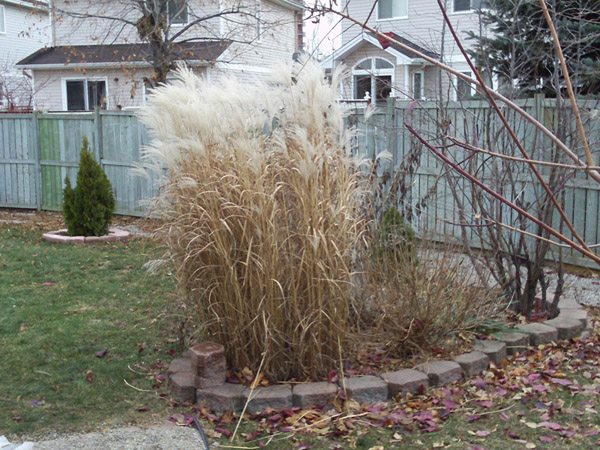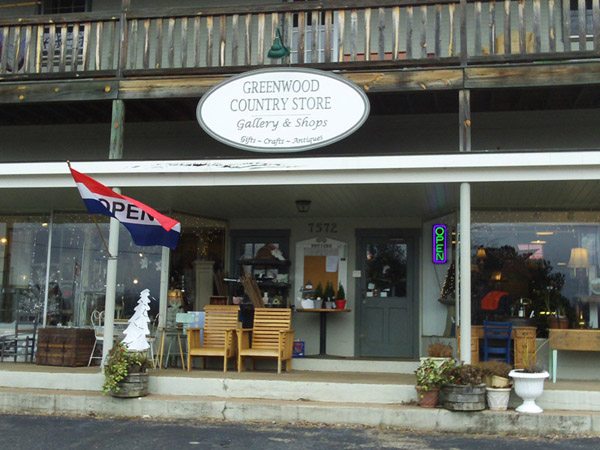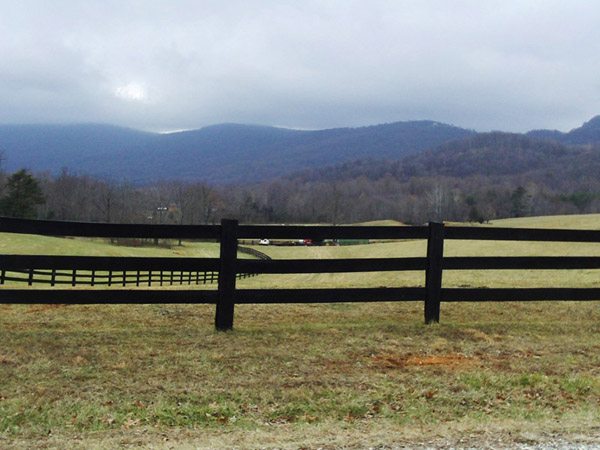 Video To Go
The camera was originally purchased as an evaluation item for motorcycling videos, but in reality it gets taken everywhere.
The unit is ideal for almost any lightweight or quick video duties and is small enough to carry around without being a burden, literally.
Both the F800GS and the R1200GS Adventure have served as host motorcycles for this unit, although riding time has been somewhat limited due to colder temperatures and bouts of snow from time to time.
A week in Virginia over Christmas provided some short term relief though, as will Daytona in March.
The camera is secured to the host motorcycle by RAM components that include a one-quarter-20 threaded stud round camera adapter, a medium length RAM arm, and the handlebar mount, all secured as far left as possible on the handlebar.
With a couple other RAM kits now installed additional options are available for camera placement, high on the bars, behind the windscreen or lower down roadside.
A mount for the HP2 Sport is being devised as well.
As long as the camera is within reach of the left hand, it is easy to turn on, switch between modes, start and stop recording and zoom in and out, even with light to medium weight gloves on.
It may not have been specifically designed for motorcycling, but the controls just lend themselves to easy and safe use.
I have only found two shortfalls so far. One is stabilization; on a rough road or when a longer arm mount is used, vibration is an issue. The camera appears to have little or no stabilization built into it – this is a real shame.
The other regards its limitations in dealing with fast changing light or low light conditions.
But acknowledging these two issues, I don't deem either of them critical.
I will gladly put up with these shortfalls; they are more than offset by the other features and abilities of this capable little device.
I haven't used a lot of the newer higher priced units on the market, but I still think the Zi6 is a little gem and a real winner.
---
Where to Buy Kodak Zi6
Check Reviews & Prices on Amazon
See More: Motorcycle Accessories, Motorcycle Tire, Motorcycle Helmets
---
Kodak Zi6 – Product Specifications
Sensor Type – 1 / 4.5-type 1.6 MP CMOS
Lens – 4.1mm f/2.8, fixed focus
Zoom  : 2X digital
DiDisplay : 2.4 in colour LCD
Storage: 128 internal memory (approximately 30MB useable)
Focus modes: normal, close-up
Focus range: normal 27.6 in or 70cm to infinity, close-up 2 in or 5cm
White balance: automatic
Video capture: H.264 (MOV), audio is AAC LC
Video quality: HD60 is 720p at 60fps and 16:9; HD is 720p at 30fps and 16:9 (default mode); and VGA (4:3)
Still format: JPEG (.JPG)
Picture quality: 3 MP (still photos, interpolated)
Microphone: mono
Speaker: yes
I/O: USB 2 (high speed), component output, AV output
Tripod mount: 1/4-20 standard
Power: two (2) AA batteries (NiMH recommended)
Dimensions: 64 x 114 x 23.5mm (2.5 x 4.5 x 0.9 in)
WeiWeight: 107 g (3.8 oz) without batteries
w

BW

 Video: Kodak Zi6 Camera Samples
Video Notes
The video above has been processed and compressed twice.
Once by the video editing software and once by the YouTube algorithms, thus the quality of the video shown here is degraded compared to the raw video taken straight from the camera.
This video was produced and exported using Nero 9 Suite.
The original HD30 .MOV from the Zi6 was imported to Nero Vision, then edited and titled in the application. The same application was used to export it.
The file format was .WMV, settings are HD 720p with a 16:9 aspect ratio at 30Fps, progressive sampling and 1280 x 720 resolution. Video quality bit rate was set to 7000kbit/s, encoding method was High Quality with 2-pass VBR.
Video Format was Windows Media Video 9 and Audio Format was Windows Media Audio 9.2.
The original .MOV movie and the produced WMV are very close…some degradation noticed in the production, but its close.
Unfortunately the posted files just cannot do the original video justice, such is life.
Conclusion
How jaded we have become, expecting the multimedia world in a $179.99 device. What can I say — it is getting closer and the Zi6 is perhaps one of the best examples of what is coming.
The device is small, extremely easy to understand, easier to operate even with one hand, and very power efficient.
All video modes provide excellent quality results. The HD60 mode is superb when played back on a large screen HD display…and the audio is not that shabby at all and better than what the GoPro units, even the new 170, provide.
Its two weaknesses: stabilization and sensitivity to light conditions are noticeable but entirely tolerable (using the camera with a small tripod works wonders), static or when moving around.
A couple of isolation mount solutions are being investigated for riding use.
For the price, it cannot be beaten. I will repeat myself, Kodak is on to a good thing and its likely new releases will be forthcoming…stay tuned.
Standards: Video capture is MOV, Still capture is JPEG. Output for playback is NTSC or PAL. This Class B digital device complies with Industry Canada RSS-210 and FCC Rules.
More webBikeWorld:
▪ Video Action Camera Reviews
▪ Intercom and Radio Reviews
w

BW

 Review: Kodak Zi6 Video Camera
Manufacturer: Eastman Kodak
List Price: $75.00
Colours: Brushed aluminum with matte black inserts front and back.
Made In: China
Review Date: February 2009
Note:
 For informational use only. All material and photographs are Copyright © webWorld International, LLC since 2000. All rights reserved. See the webBikeWorld® 
Site Info page
. Product specifications, features and details may change or differ from our descriptions. Always check before purchasing. Read the
Terms and Conditions
!
---
Where to Buy Kodak Zi6
Check Reviews & Prices on Amazon
See More: Motorcycle Accessories, Motorcycle Tire, Motorcycle Helmets
---
Owner Comments and Feedback
---
From "D.I." (3/10):  "I have a couple questions about Kodak's Zi6 pocket vid camera:
1. What SDHC USB memory card reader adapter did you use to 'download' the 'firmware update for the Zi6 camera? (Kodak does not have a USB SDHC memory card adapter)
2. Are you using Kodak SDHC memory card or a different brand?
3. What size of memory card did you use for the firmware update….Kodak kept telling me ..you need the 32 GB memory card to update the camera.
HBC's Reply:  In general, the answers to these questions are on the www.kodak.com website under the support page for the Zi6, but as there is a lot of confusion with many users about what memory cards to use, how to update the firmware, etc…the following will address the questions:
1. What SDHC USB memory card reader adapter did you use to 'download' the 'firmware update for the Zi6 camera? (Kodak does not have a USB SDHC memory card adapter)
Answer:  The Zi6 can use either Secure Digital (SD) or SD High Capacity (SDHC) cards with a capacity of up to 32GB (based on the firmware installed).
Virtually any USB multi-card media reader device (available at any store that carries electronic products) can be used as an interface for the SD/SDHC card.
Pictures and video/audio can be downloaded and alternatively, used to copy downloaded firmware files to the card and once installed back in the camera, the update process on the camera reads the necessary firmware files directly from the card.
We have several card readers, one being a Digital Concepts device that does 21 different types of media cards. Most notebook and some netbooks have multi-card media readers built-in. The only real criteria for the reader is that it handle SD/SDHC media and there are very, very few that do not.
2. Are you using Kodak SDHC memory card or a different brand?
Answer:  I have the original 2GB Kodak card that was supplied with the Zi6, but now use 4, 8 and 16GB SDHC cards with the Zi6 and the Zi8. Don't forget to look for Class 6 (high speed data transfer capable) certified cards – they all work in the Kodak digital video cameras.
Virtually any SD or SDHC card will work, but its good to follow recommendations from Kodak and knowledgeable vendors regarding the use of a high-quality and high-speed cards.
Capturing video in HD and at high frame rates takes up a lot of bandwidth and files sizes tend to be quite large, so using a high-speed data card pays off.
3. What size of memory card did you use for the firmware update….Kodak kept telling me ..you need the 32 GB memory card to update the camera.
Answer:  You don't need a large card for firmware updates. The typical firmware file, as zipped up for download purposes is around 2MB.
As way of example, Version 1.11 for the Zi6 is 1.98MB in compressed size and after being extracted, the single dvs167.bin file is just over 5MB and easily copied over to the route directory of the media card.
The download, extraction and upgrading instructions available on the Kodak website are simple and clear.
What I do recommend is that if downloading the update to a PC first, create a separate firmware folder for the download and when the extraction software asks where you want it put, use that directory or folder as well.
This way, if for some reason the update is not successful on the first try (unlikely), you have the original download and firmware file stored in a known location. For what its worth, the default extraction location is usually C:Kodak.
I hope this helps, and have fun with the camera. Most of the firmware updates have provided valuable enhancements, patches and fixes to various issues.
---
From "J.B." (3/09):  "Although I agree with 99% of what you say about the Kodak Zi6 mine failed two months after purchase, roughly 7 weeks of use as I didn't have a memory card at first.
Kodak support was pretty bad and I'll paraphrase how that went:
ME: My camera will no longer turn on.
Kodak: Have you changed the batteries?
ME: Yes, multiple times with multiple types including freshly charged ones.
Kodak: Did you drop it?
ME: Of course not. It was working one minute while uploading a movie then the next it just stopped.
Kodak: Make sure the batteries are in correctly.
ME: Yes
Kodak: Let's do a Firmware upgrade, download this.
ME: ok however step #4 says to turn on the camera to do a Firmware upgrade, I can't turn it on.
As far as the camera goes it has a few shortfalls, to be expected for $149 if you shop around.
The screen is not nearly bright enough for outside use in direct sun nor is there an adjustment to it. Still images use a fixed focal length meaning the shutter speed is adjusted to match the light. If your shooting still in low light you will get blurry images, not dark ones."
---
From "G.M." (2/09):  "As always, I appreciate the reviews, both so I can choose to buy the best items, or in this case, choose not to buy because the review reveals what I do not want. To buy, or not to buy, that is the question.
Regretfully, I think the search for the Holy Grail of mobile video cameras continues.
To date I have tried using a Sony VX2000 mini DV camcorder strapped to the luggage rack, a Sony pocket camera that does MP4 videos, and an Oregon Scientific ATC 2K ($100 bucks on Amazon).
The VX2000 was not happy about the vibration and ignition noise, and it is WAY too expensive for such hazardous duty. The Sony does the best job so far, but my wife doesn't like me to ride with her camera.
I thought I was getting near Vanna when I tried the ATC 2K. It is water proof, not too hard to mount, and it can be leveled in a 360 degree range, although with no viewing screen, it requires trial and error, or a monitor.
Unfortunately, the ATC 2K exhibits the rolling motion that this Kodak exhibits on the sample video.
To my mind, the sample video for the Kodak should be entitled "Got Nausea?", not merely because of the long and winding road which is a good thing, but mostly due to the rolling video, which is not.
In reading about the ATC 2K on the net, I found that most cameras with CMOS sensors (such as the ATC 2K) have "rolling shutters" which result in the rolling or bouncing video if there is any vibration or bouncing, as on a MC ride on a curvy road.
For me, the rolling video is a deal killer, so my search for an HD video cam will continue.
Thanks as always for the great reviews, and helping us all chose to buy or not to buy.
Editor's Reply:  I have not noticed the "wavy" video (i.e., rolling shutter effect) on any camera other than the Kodak and I figured this had something to do with the way HBC's video was processed; it was run through 4 post-processing routines, including the YouTube upload.
If you go to our Oregon Scientific camera review, for example, there is a short link to a less-processed version of a .wmv file and the only problem is the typical vibration from the camera because it was mounted up on a 6″ tall spindly mount.
Anyone else have comments on the "wavy" video problem? As far as I know, the video cameras don't have a shutter that would cause this?
UPDATE from "M.S." (3/09):  "I just read your review and the waviness issue came up. The above video I took on my GoPro v1 (non wide).
As you can see there is a wavy line going through this video (of mine), and also every now and then the microphone produces harsh static.
Here's GoPro's take:
'The wavy image is actually caused by a certain the oscillations of certain engine's frequencies affecting the internals of the camera. Simple relocation of the camera is the key to getting rid of the wavy image.
Sometimes all it takes is moving the camera 1 inch on the same surface.
This would affect the wide as much as the standard lens camera, as the internal circuitry is the same.
The only difference would be between the older 3mp camera and the newer 5mp camera as there have been some internal circuitry revisions that have helped to reduce the warbliness [sic] from occurring.
Hard to get a good idea of the audio distortion in your video due to the music soundtrack being overlaid.
If the distortion is just occurring occasionally, then you most likely are using the recommended LO sound setting but are getting the distortion at certain moments when there is too much vibration which in turn would overwhelm the audio.
Let us know if you have any further questions.
Many thanks,  GoPro Support'"
Other WebBikeWorld Video Camera Posts