Square Root Of Extreme
Picture this… You're a highly successful doctor with a $200,000 a year salary. You just bought your third track bike, this one being a Ducati Panigale V4. The $25,000 sticker price isn't enough to quench your thirst of "why would you do that!?" so you take a step further into the unknown to buy some pricey parts for your new bike. Where do you buy these new accessories? Ducati has a new in-house Racing Accessory line for the Panigale family!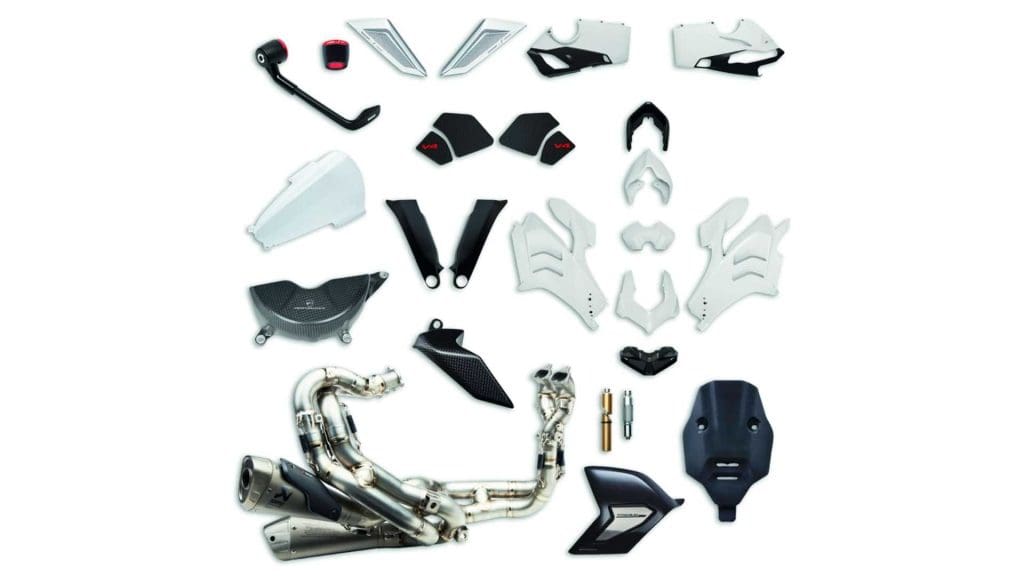 Starting with the big-ticket item, the exhaust: Ducati has introduced a fully-titanium Akrapovic racing exhaust system that gives a 6% boost in power while shedding ample weight at the same time. When your 214 horsepower superbike already weighs only 437 lbs, removing an excess 12 pounds through the exhaust swap is a sure-fire way to sink your eyes to the back of your skull when ripping laps at your local track.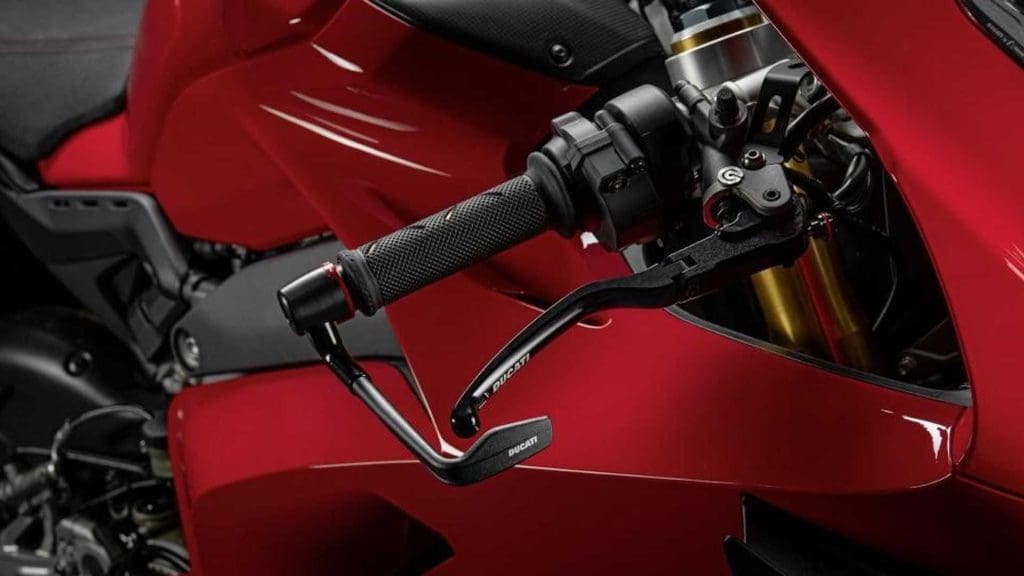 Ducati has also brought a plethora of carbon fiber parts to the bike. The clutch cover, chain guide, crankcase protector, and swingarm can all be upgraded with these new carbon fiber parts to help bring the weight down even further in the event you truly want to fly into space.
A couple of white plastic parts are included such as some updated lower and upper fairings, plate delete kit, mirror plugs, and a brake level protector as well.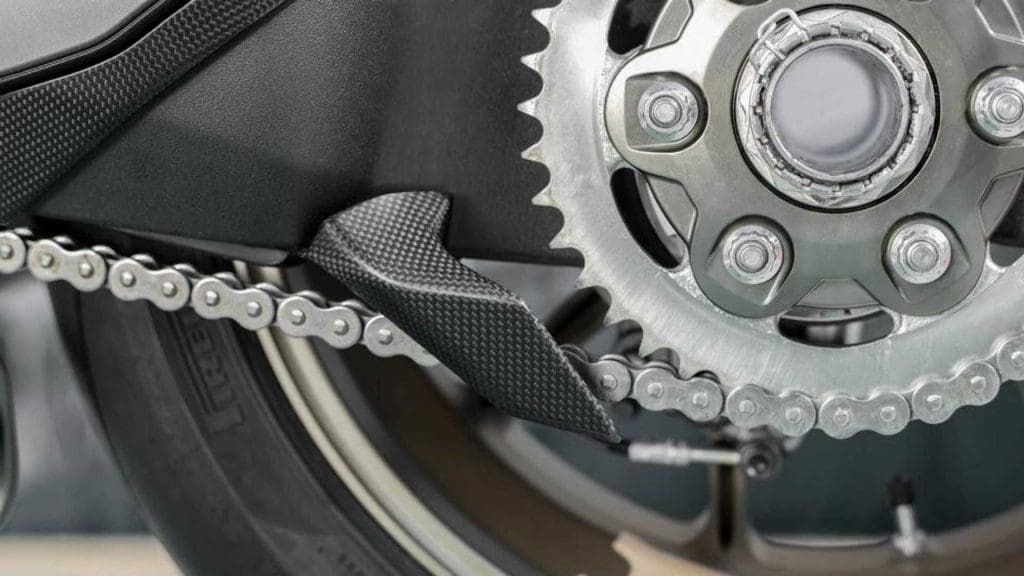 Since all these parts are being sent out directly through Ducati, everything will have a perfect fit with no other modifications necessary. The entire kit will run you a shallow $8200.. So if you were planning on owning that $30k+ Panigale, this is your winning ticket.