Putting it All Together is a Real… Breeze
When eBikes meet flat-pack assembly and shipping, you get the modern (and sudden) rise of the direct-to-consumer eBike industry. KBO, alongside a myriad of others, is one such brand that is skipping the retailer and offering their bikes direct-to-consumer.
The Breeze and Breeze Step-Thru are entry-level commuter eBikes, sporting Bafang rear-hub motors that peak at 750W, 7-speed gearing, a Shimano Altus derailleur, and suspended front-forks. The Breeze siblings are good for 35 – 55 miles (56 – 88 km) of total range from the 16 Ah (768 Wh) LG battery.
The specs on the Breeze Bro's are similar (in that they're nearly identical) to the Himiway Cruiser and TurboAnt Nebula N1 that we have for long-term reviews. Notably, the Breeze's are priced at $1,499, compared to $1,599 for the fat-tire Himiway and $1,849 for the TurboAnt. That the Breeze twins are so comparable to other bikes we have for review is a feature, not a bug (but more on that later).
This article is the first in a series of articles on these two Breeze's. In this piece, we're going over the unboxing and assembly, with future articles going in-depth in reviewing performance, build quality, and range.
So, without further delay, let's tear open these boxes and put some eBikes together!
KBO provided both the Breeze and the Breeze Step-Thru at no cost for the purpose of this review. We do not have a financial relationship with KBO.
2021 KBO Breeze & Breeze Step-Thru Specifications
Manufacturers website: KBO Breeze / KBO Breeze Step-Thru
MSRP: $1,499 USD (appx $1,900 CAD).
Motor: 500W (750W peak) Bafang rear-hub motor
Torque: 80 Nm (peak)
Battery: 48V 16 Ah (768 Wh) LG battery (removable)
Range: 35 – 55 miles (56 – 88 km)
Pedal-Assist Sensor: Cadence, 5 PAS levels
Top Speed: 45 kph (28 mph)
Derailleur & Gearing: Shimano Altus, 7-speed
Brakes: Tektro Aries 180mm disc
Tires: 27.5″ x 2.4″ Panasonic puncture-resistant tires
Weight (w/ battery): ~29.5 kg (~62 lbs)
Extras: Metal front/rear fenders, rear rack, integrated rear brake light, kickstand (all included)
Since I received the bikes in November 2021, KBO has had some type of discount available for purchasing multiple bikes. As of January 2, 2022, it's $100 off if you purchase two bikes.
Meet KBO eBikes
KBO is a new eBike brand that has four models in its 2022 lineup. They are:
Breeze ($1,499)– A traditional hardtail commuter eBike.
Breeze Step-Thru ($1,499) – A commuter eBike with a Step-Thru frame.
Hurricane ($1,099) – A value-priced belt-drive commuter eBike.
Ranger ($1,699) – A moped-style eBike that shares many components with the Breeze/Step-Thru.
KBO offers a 2-year warranty on their eBikes. See more about the 2022 KBO eBike lineup.
Meet Haidong eBikes
Haidong is a Chinese manufacturer of ODM and OEM bikes that offers drop shipping and design/manufacturing support for D2C (direct-to-consumer) eBike brands. KBO, alongside other brands (such as Himiway), white-label Haidong-manufactured bikes.
That companies license/dropship Haidong bikes isn't a good or a bad thing – it's a reality of the direct-to-consumer business model. During my time running WatchesYouCanAfford.com, I encountered many microbrand watch brands that utilized ODM/OEM companies to license or produce their watches. Many brands start off this way until they grow to a sufficient size that they can bring manufacturing in-house.
The fact is that very few eBike brands actually manufacture their own bike frames or components, though many assemble their bikes based on components they source from component manufacturers. ODM and OEM's play a meaningful role in the industry.
These economic realities are why you can find relatively well-equipped bikes for under $2,000 USD, and why bikes from brands such as Cannondale, Pedego, etc. generally cost more compared to online-only brands like KBO. For perspective, Rad Power eBikes use a similar strategy for most of their models and they're the largest eBike brand in the USA (by a mile).
KBO Breeze/Step-Thru Unboxing & First Impression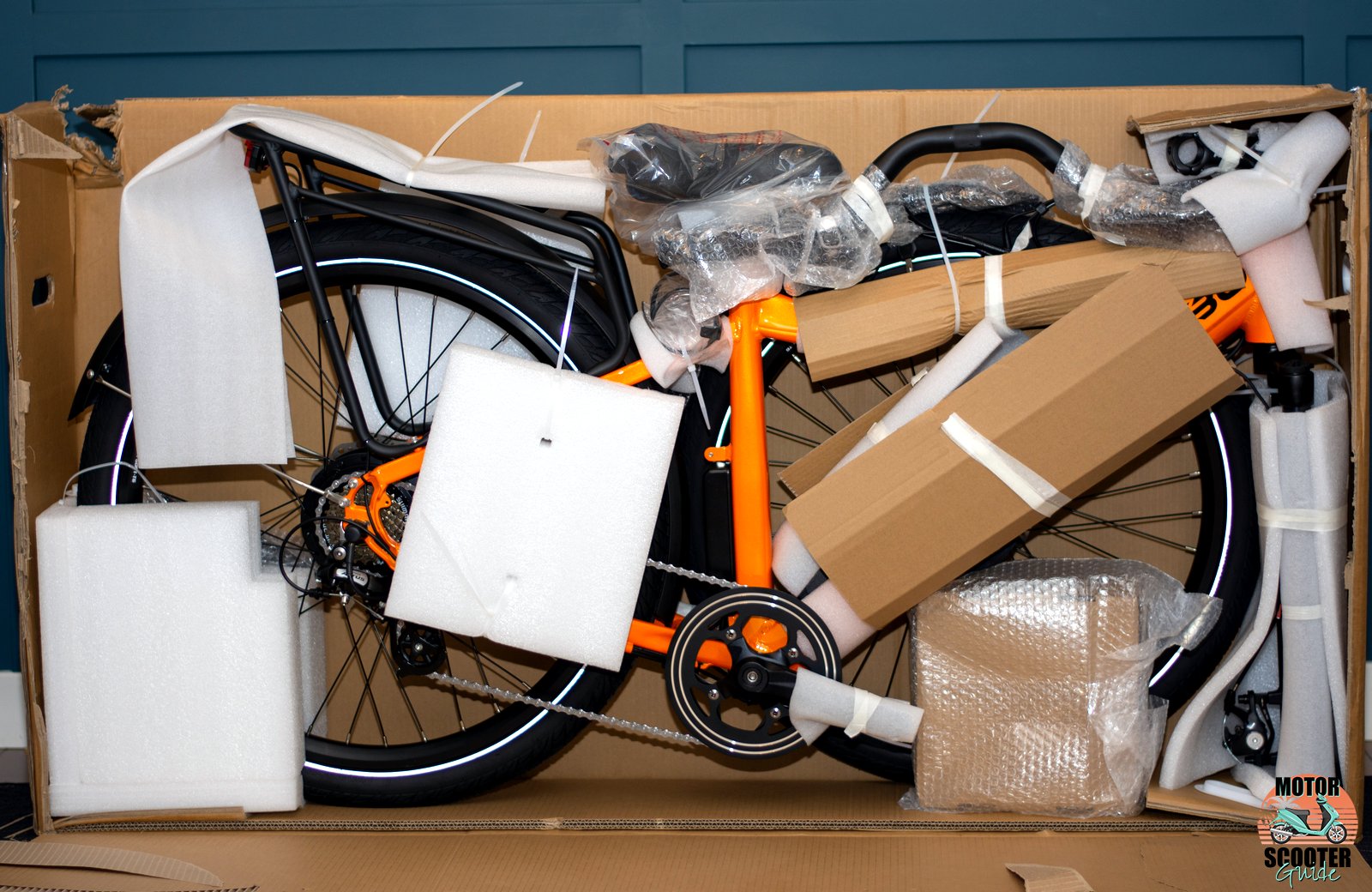 KBO's eBikes arrived mostly assembled. As you can see from the photo above, the chainring, gearing, rear tire (with hub motor), brakes, etc. are already installed on the bike. Everything is smartly packaged and well protected.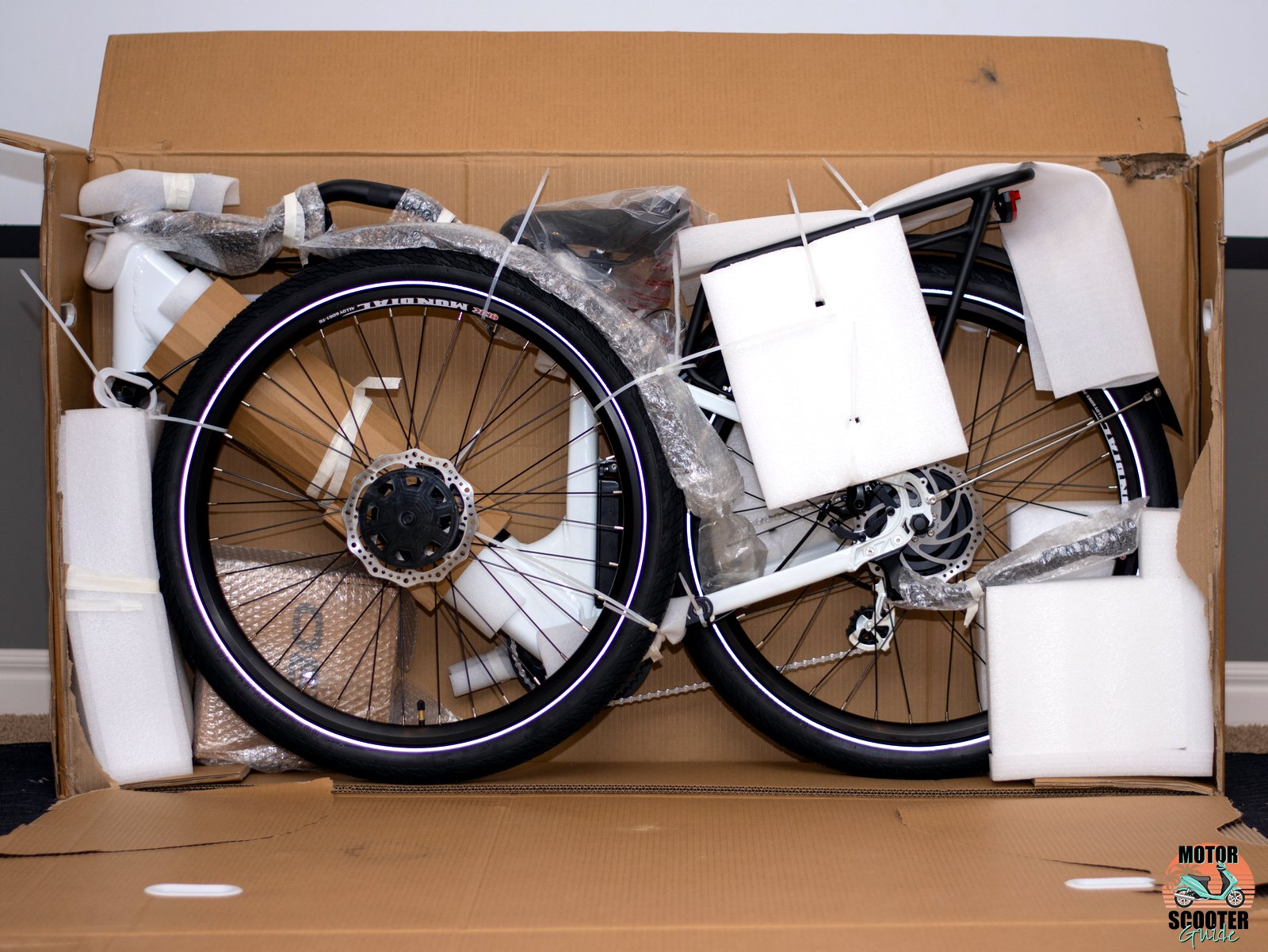 KBO includes everything you need to assemble the eBike. Aside from a pair of scissors or a pocket knife to cut tape and padding away from the bike, you won't need anything beyond what's in the box.
What's in the Box?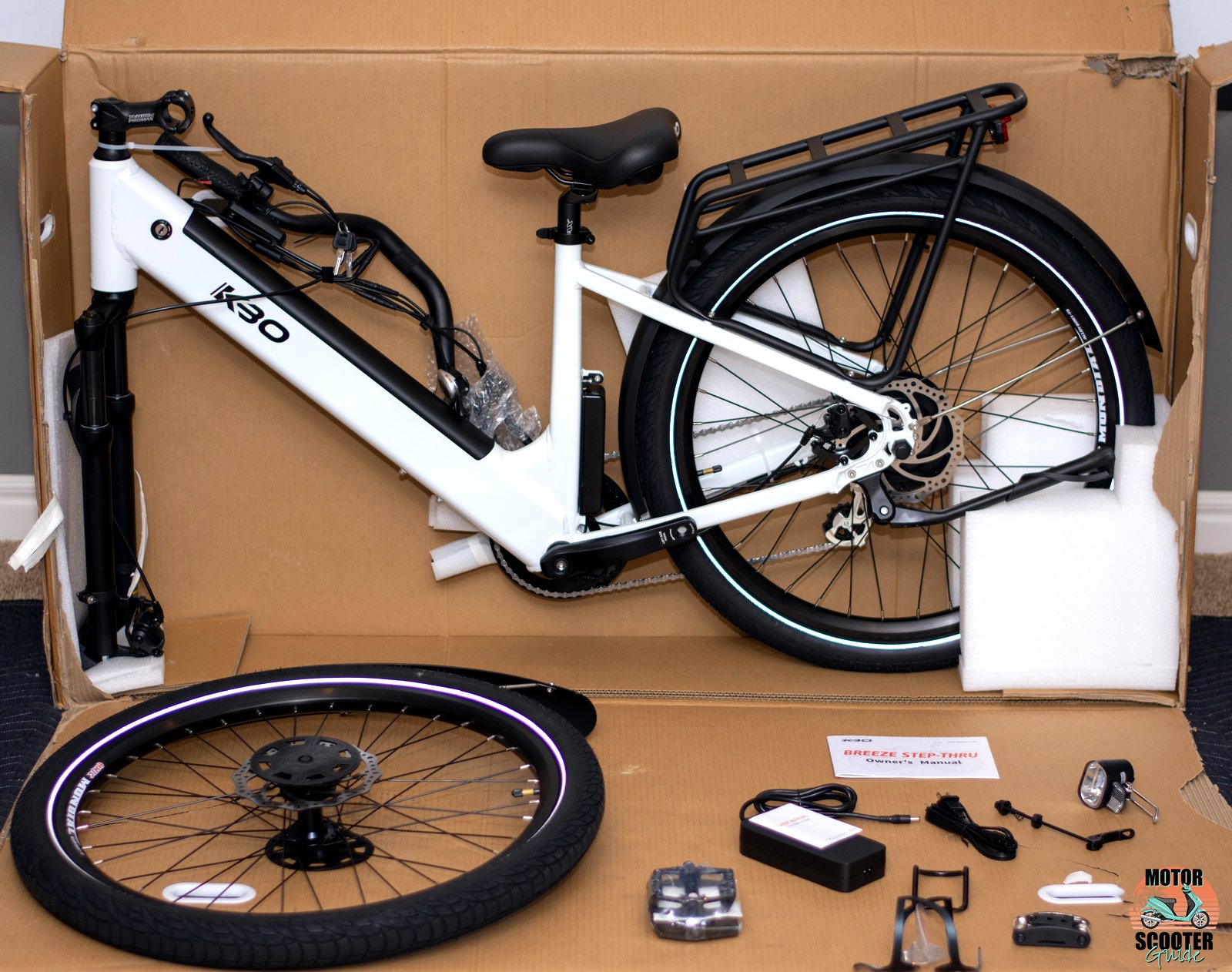 Speaking of which, here's what KBO ships you once you've made your order:
1 x eBike
1 x front tire
1 x bottle holder
1 x battery (already mounted to the bike frame)
1 x battery charger
1 x multifunction tool
2 x pedals
1 x front headlight (the rear brake light is already mounted)
2 x fenders (metal)
Assembly
If it's your first time assembling an eBike, expect it to take around 1.5 – 2 hours to assemble and tweak your KBO. If you've built a bike before, it'll take you around 30 – 45 minutes end to end. The owner's manual KBO provides includes a 10-step assembly how-to, but we opted to follow along with the assembly instructions from this helpful video:
We experienced no problems at all during the build.
The Finished Product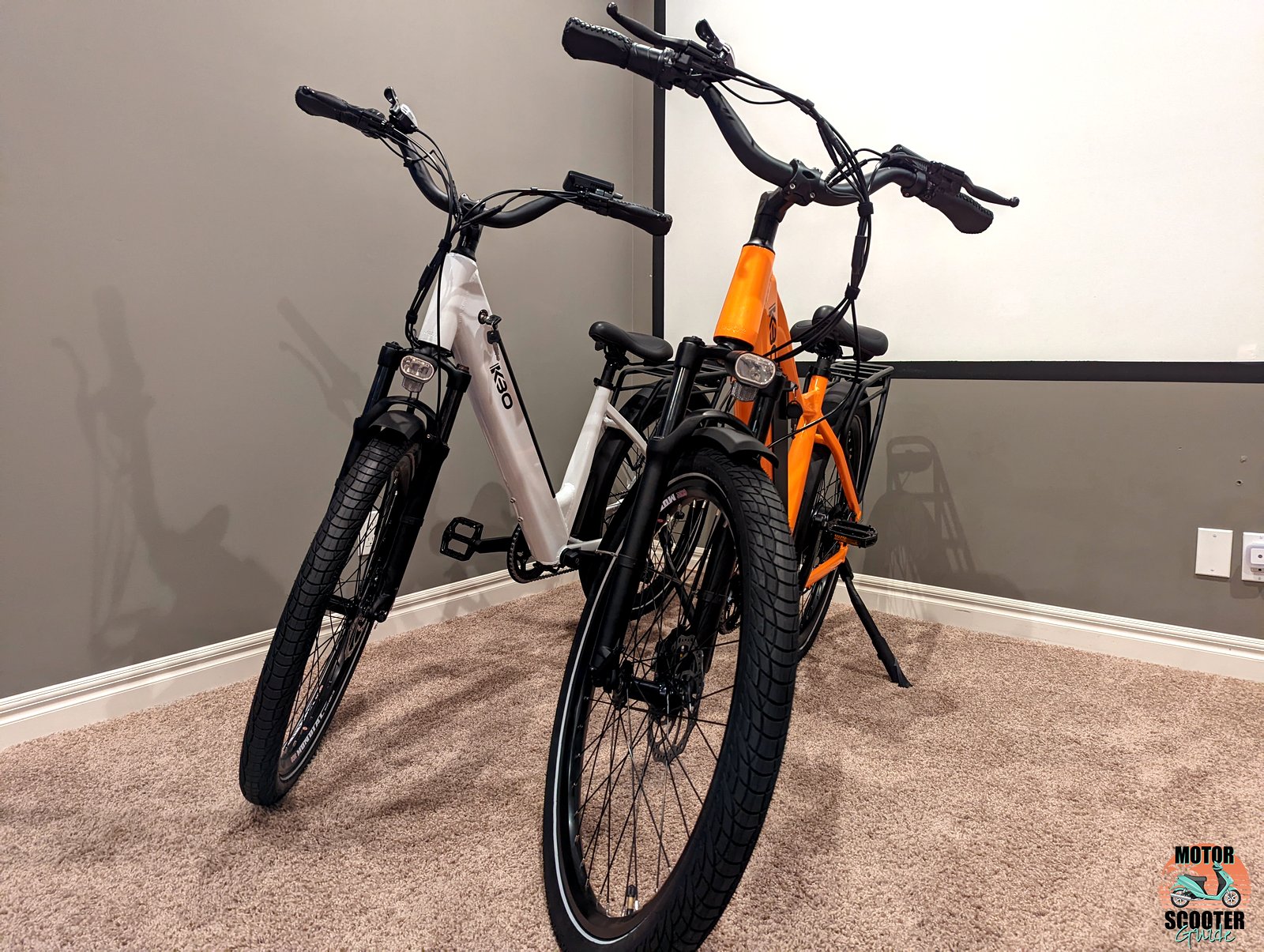 The first impressions of the two KBO eBikes are positive. The assembly of both bikes was easy, and the orange color on the Breeze is definitely an eye-catcher.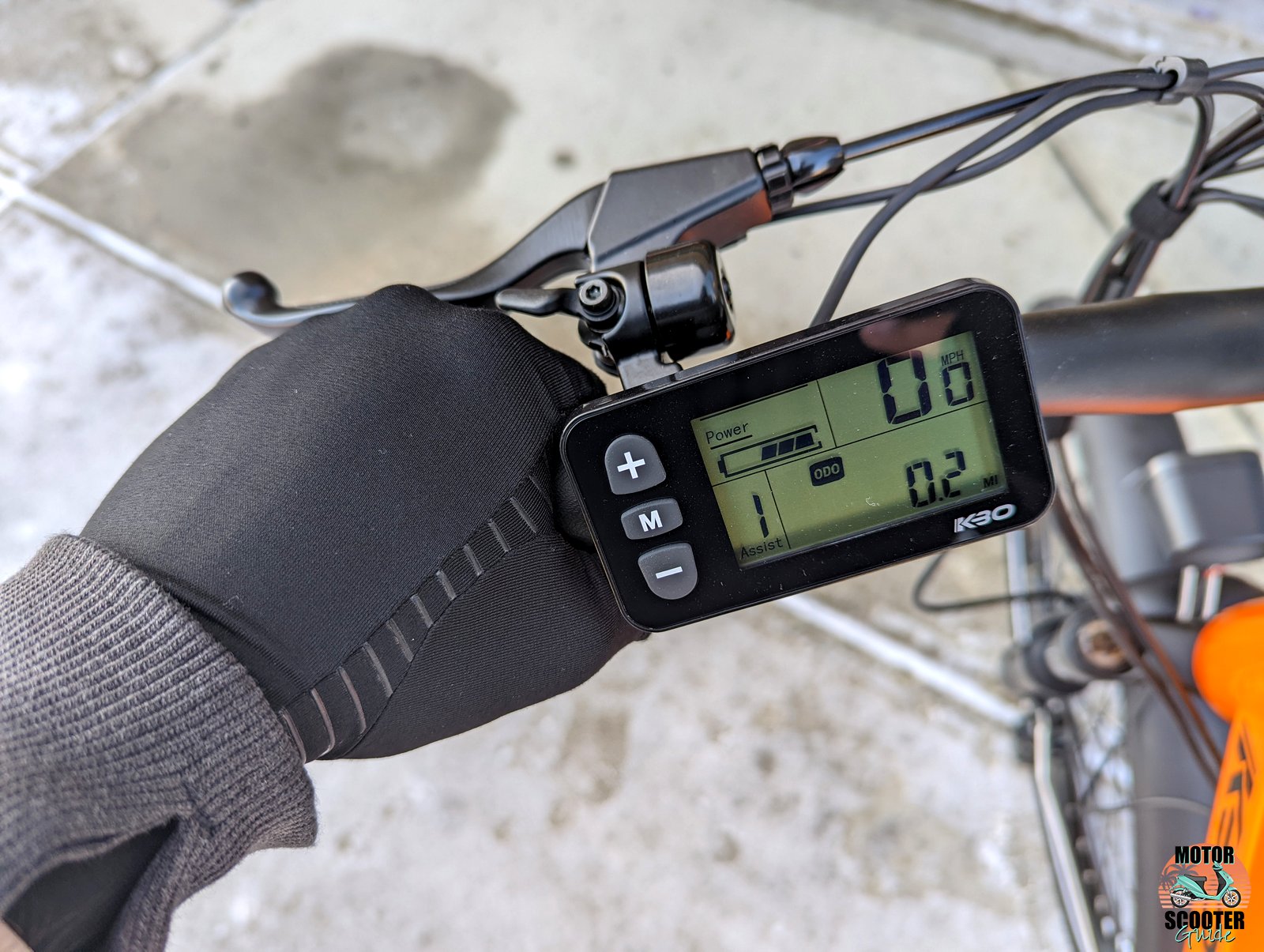 The bikes use entry-level parts, but outside of some of the more visible elements (such as the LCD display), it's not obvious that these KBO's are entry-level bikes. Wiring is clean and routed through the bike frame where appropriate, and the battery/controllers are placed in good positions. I opted not to install the included bottle holders at this time, but that may change once spring hits and we get some good seat time under us.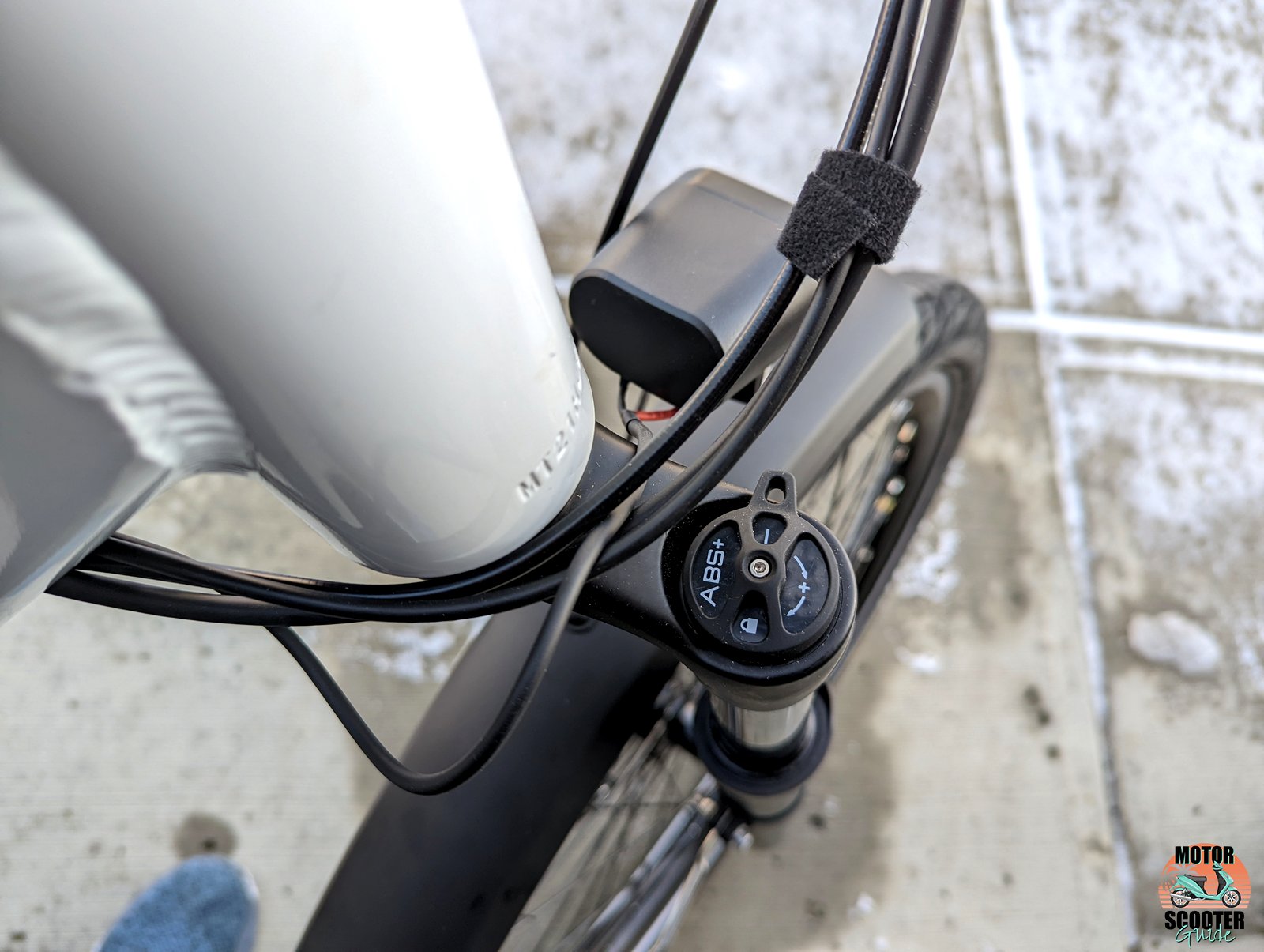 The front suspension has a decent level of adjustability, from soft and cushy to locked out. Likewise, the Tektro Aries 180mm disc brakes have plenty of bite to them and should be more than adequate for the job.
The rear hub motor comes pre-installed, alongside the 7-speed rear gearing, the chain, and the Shimano Altus derailleur. Both bikes arrived with the components in good order and requiring no adjustment.
Unfortunately, Further Testing Must Wait…
2021 was a year of "more of the same", with a virus and politics dominating the attention span of most people. Being able to enjoy the outdoors and commute on affordable eBikes is a luxury that brands like KBO make possible. But the "enjoy the outdoors" bit will have to wait for this chilly Canadian.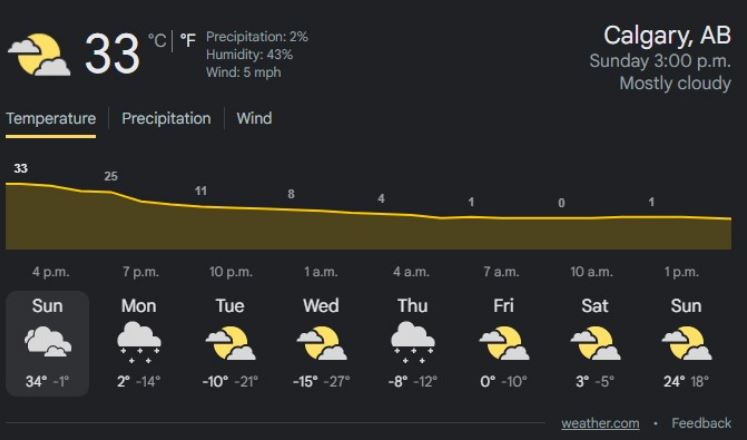 Living in Calgary, AB, it will be at least 10 weeks until these eBikes get the appropriate amount of saddle time to assess their quality and ease of use, but I've got the batteries on the charger just in case mother nature decides to play ball.
With temperatures at or below freezing for most of January, it's a case of "hurry up and wait" while sub-zero temperatures pass. This is definitely the worst time of the year to be an eBike enthusiast.
KBO Breeze and Breeze Step Thru Photo Gallery