If the motorcycle industry is to survive it needs to encourage the next generation of riders and one of the most inspiring sights is 10-year-old Kayla Yaakov beating adult riders on the track.
Inspiring children and parents
Since Facebook page Kick-Ass Kids posted the above video of Kayla on their page on August 4 it has had more than 54,000 views.
Hopefully that inspires children, as well as their parents, to get into motorcycling.
"If you ever think you have the desire to try something, don't let anything get in the way of it," Kayla told us.
We've seen many videos of kids riding motorcycles, but none as inspiring as this.
Kayla of Gettysburg, Pennsylvania, developed her passion for racing at the age of five after she saw videos of her dad, Dave, competing.
She pleaded to ride and wasn't great at first, but within a couple of months she was winning and now has a host of trophies.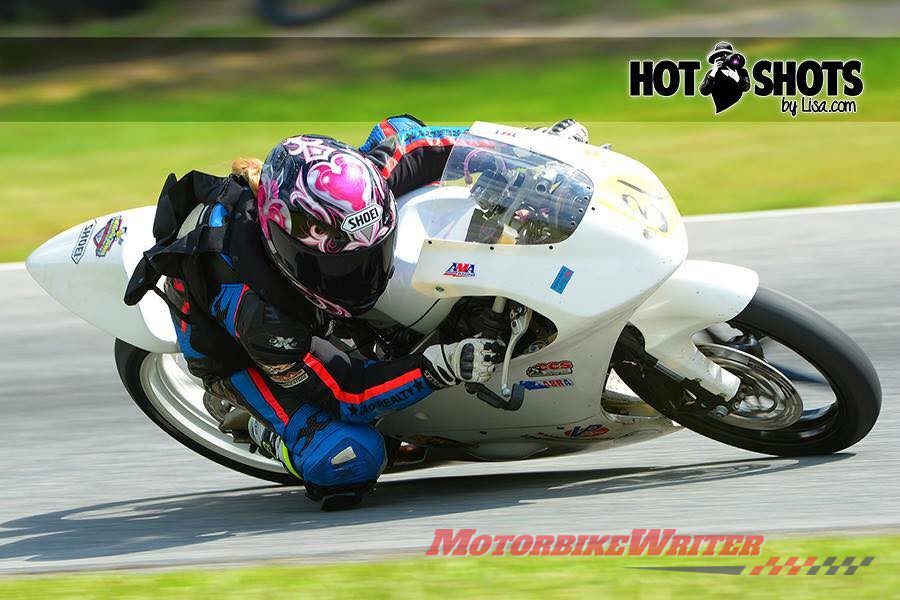 Kayla hopes to one day compete in MotoGP or World Superbikes.
But the great thing is her attitude.
She says riding is fun and everyone should try it.
But it's not just about riding. Kayla also says her schoolwork is important.
What parent could dispute that?
Inspiring females
Not only is Kayla's example a great inspiration for parents and children, but also empowering for women.
We asked Kayla if she believes she is an inspiration to women.
"I don't know but I've been told I am," she modestly replies.
One of the most interesting photos on her Facebook page shows her on the top step of the podium flanked by two adult men – one is enthusiastically pointing at Kayla while the other looks decidedly non-plussed.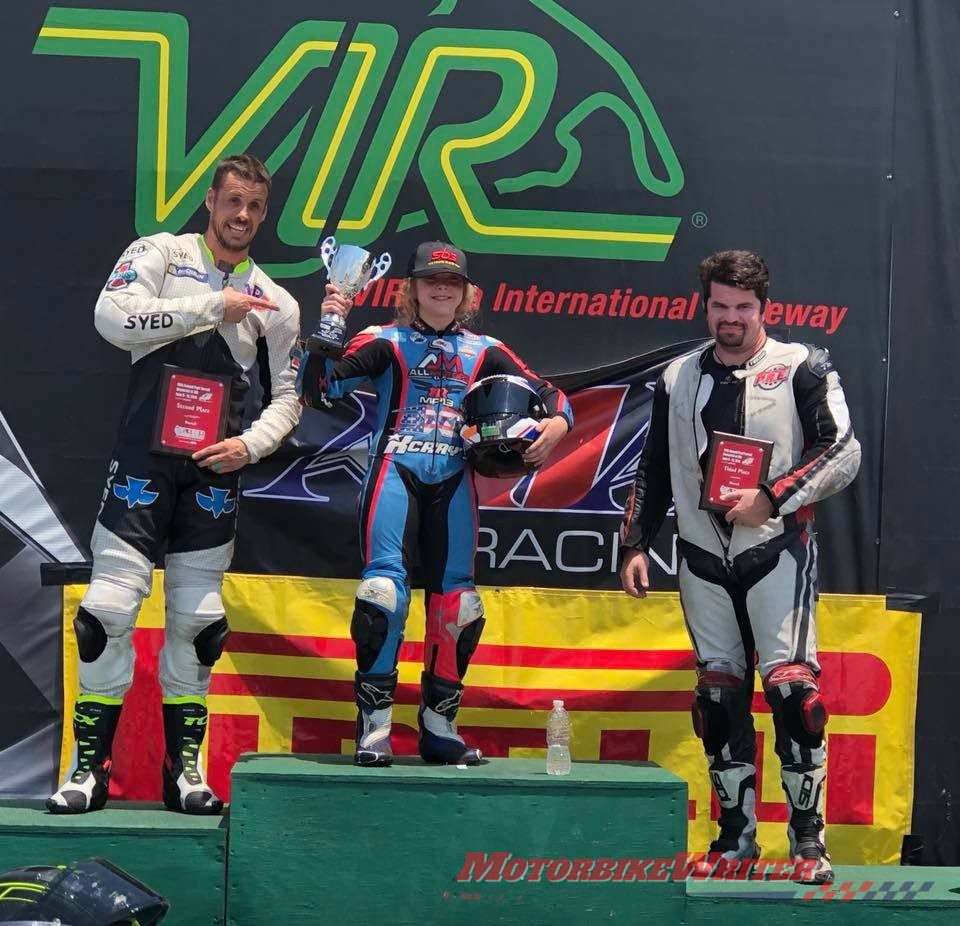 Women represent a little over 10% of riders and are a largely untapped market for the motorcycle industry.
Yet women riders should be as common as women drivers, according to the American Motorcyclist Association's first female chair in its 94-year history, Maggie McNally.
Wouldn't it be great to see motorcycle companies promoting motorcycling to children and women by advertising inspiring videos such as this?
Kayla has 6445 followers on her Facebook page. Let's see if we can't increase that.
You can also follow Kayala's riding career on her official website.