Blast From The Past
It's official, the Kawasaki Meguro occult revival ritual is almost complete. The Meguro K3 has been added to Kawaski's Japanese website with an official Japanese release scheduled for February 1st, 2021.
The major Japanese motorcycle manufacturer originally pulled the sheets on the idea of reviving their historic Meguro brand last month, and they made no hesitations to get the ball rolling. Fast-forward a month and we are now ready for the K3 motorcycle to arrive at dealerships. That was fast.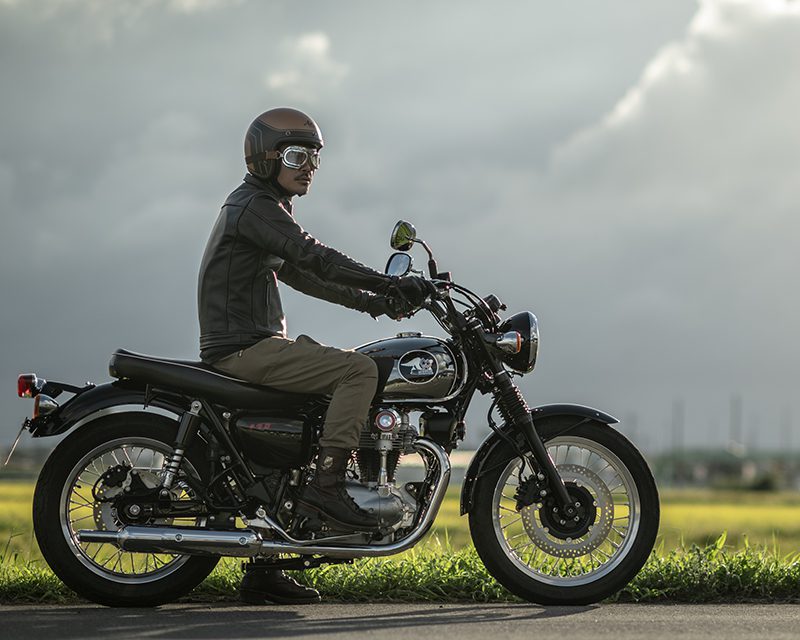 Meguro and Kawasaki have been riding the motorcycle wave in tandem since the two companies merged in 1964 to bring Kawasaki their first official motorcycle. Before the merge, Kawasaki was focused on aviation and aircraft technologies, which made Meguro – a motorcycle manufacturer – the perfect partner to join forces and deliver the first round of kawasaki motorcycles.
The Meguro K3 takes the W800 and redesigns the visual appearance of the bike, as well as the addition of some slight ergonomic changes. Although the two bikes share the same 51 horsepower 773cc paralell-twin engine, the K3 brings black forks, adjustable rear shoshks, higher handlebars, two-up seat, and some slight visual tweaks such as the introduction of red accents among others. The biggest difference is the Meguro Badging that will be found decorated throughout the bike; this ain't no Kawasaki any longer, partner.
The Meguro K3 will be in Japanese dealership showrooms beginning February 1, 2021 and will be priced at 1,276,000¥ (US$12,250) – a ~$1700 USD price hike from the standard W800.
youtube.com/watch?v=5fNtmx3Gshc