Rumours are circulating that Kawasaki is planning to shoehorn its supercharged 998cc inline four into their Vulcan cruisers.
It was sparked by the above artist's render in Japanese Young Machine magazine who make a habit of using artist drawings to push their speculation stories.
Surprisingly, they are often quite accurate!
We would imagine if this supercharged rumour is true, the engine would be down tuned for use in Vulcan cruisers. It certainly won't be used in their learner-approved Vulcan S!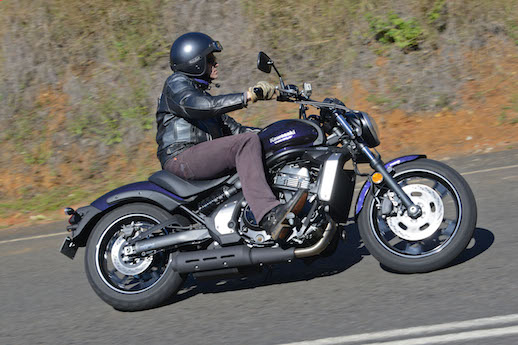 The supercharged Kawasaki engine produces a massive 240kW of power in Kawasaki's track-only H2R, and 170kW in the roads-going H2 and SX SE sports tourer.
Their motor is also being used in the upcoming Bimota Tesi H2 with a comparatively modest 147kW of power which might be more likely in a cruiser.
Not that there is anything wrong with giving a cruiser plenty of power.
Just look at the 147.2kW Yamaha V-Max 117kW and Ducati Diavel power cruisers!
And many Harley-Davidson owners have been known to turbocharge and supercharge their machines.