West Australian motorcycle company Vee Two features its Ritorno Ducati replica motorcycle in the latest edition of Jay Leno's Garage.
Vee Two specialises in bevel-drive engines and motorcycles and is the largest manufacturing supplier for Ducati bevel parts world wide.
They also build the Ritorno bevel-gear Ducati replica engine to put into an historic bike frame or their own replica frame which is what is on show in this video.
"It takes you Australians to build a perfect Italian bike," Jay says after riding the bike.
"What a fantastic engine this is. It's a torque monster.
"Just like my bike only better. An extra 40hp, man what a difference."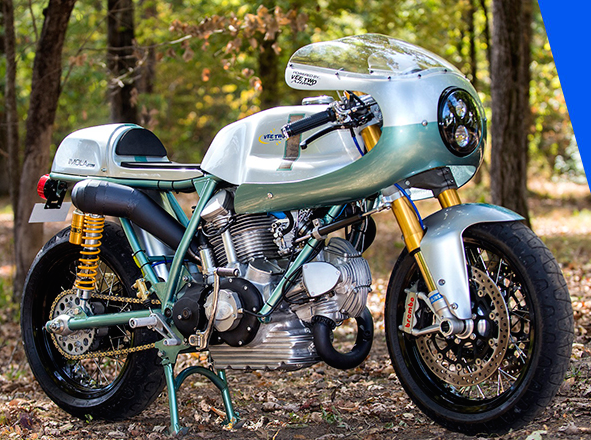 The engine costs about $A38,000 and the complete bike is a whopping $80,000.
However, the former Tonight Show host seems to think the bike is worth the money, saying how smooth and modern it feels, even though it is built off 1978 Ducati factory drawings and specifications as raced by Mike Halewood in the Isle of Man TT.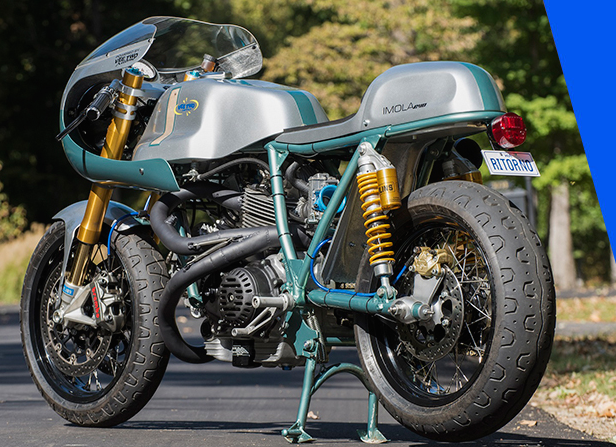 Vee Two draws on its years of racing experience to ensure the engine and chassis can withstand racing stresses.
The Ritorno engine is based on factory specifications for a 1970s-80s racing engine that never went into production.
However, they have made some changes to make the engine more robust and refined by modern standards.
The Nannup company builds street bikes as well as race bikes.