Like many Aussie sports stars and celebrities, Aussie MotoGP racer Jack Miller and our two-time Dakar rally winner Toby Price are raising money for the bushfire appeal.
Jack put up his 2018 MotoGP helmet up for auction and raised 22 bids worldwide.
The auction has now closed and raised $18,000!
Jack has promised to sign the helmet and ship it out to the recipient.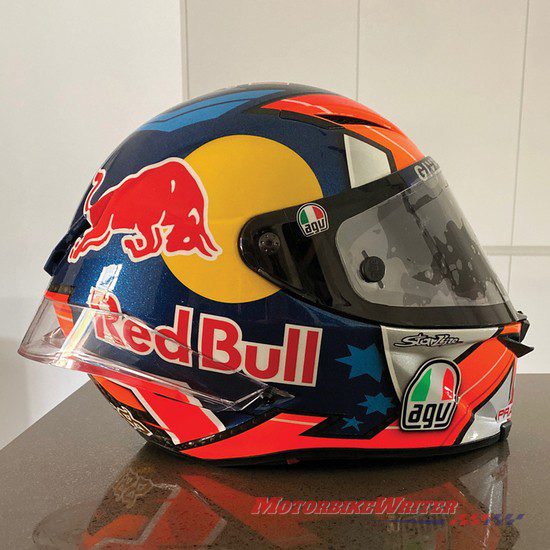 Toby auctions gear
Toby is also auctioning his starting jersey and pants with proceeds going to the NSW Rural Fire Service.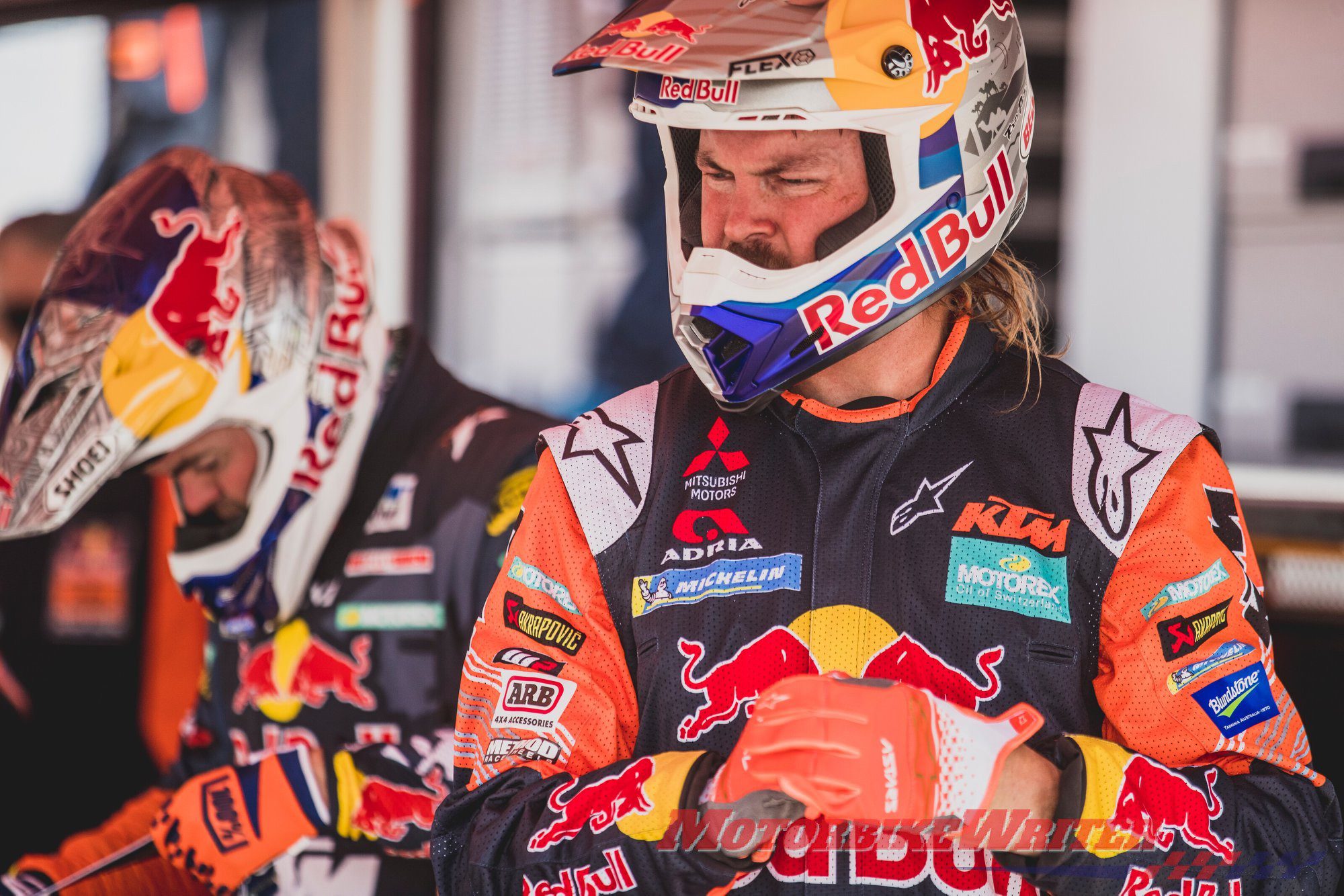 It is open worldwide, just send in your bid in Australian dollars on his Facebook page or Instagram.
Current highest bid is still $13,001.
Auction closes on 18 January at 5pm (AEST).
If you can't bid, please donate on this link. So far he has raised $2777.
Bushfire appeals
There is a host of bushfire appeals you can donate to. See the list below.
Otherwise, we suggest helping local communities by waiting until the emergency has passed, then visiting the areas and spending your money on fuel, food and gifts.
Royal Enfield Australia has announced a five-day "Coastal Tour" departing from Melbourne on 7 March 2020, navigating the east coast to Noosa on 11 March.
The event is open to all Royal Enfield riders for the full ride or partial rides in their local areas. Click here to register.
• Australian Red Cross Disaster Response and Recovery Fund;
• WIRES Emergency Fund for Wildlife;
• Port Macquarie Koala Hospital GoFundMe;
• Bendigo Bank Bushfire Disaster Appeal;
• Kangaroo Island Wildlife Park owner Dana Mitchell's GoFundMe;
• Fire Relief Fund for First Nations Communities GoFundMe;
• Mallacoota Fires Support Fund for East Gippsland on GoFundMe;
• Australian photographer Kara Rosenlund's koala crisis bushfire recovery GoFundMe;
• Mogo Zoo on the NSW South Coast GoFundMe established by MP Emma Husar;
• South Australian Adelaide Hills Wine Region Fire Appeal GoFundMe;
• A GoFundMe to rebuild the Bargo Dingo Sanctuary in NSW;
• The Gippsland Emergency Relief Fund appeal for fire-affected East Gippsland communities; and
• Zoos Victoria Bushfire Emergency Wildlife Fund.
Prevent appeals scams
To help people looking to donate safely and effectively, the National Bushfire Recovery Agency has published a list of registered charities that accept tax deductible donations and are running bushfire appeals.  
The initiative is in response to the difficulty for many in identifying charities and fundraisers with the capacity to deliver relief and whose focus is on bushfire relief or recovery. 
People who want to donate to a charity should check the charity's details on the ACNC Charity Register acnc.gov.au/findacharity. To confirm if their chosen charity has tax deductible status, they can access the ABN link on a charity's record.