A Silent But Deadly Racer
Range is an issue for most electric motorcycles, but that's not the case for trials bikes. Trials bikes don't have to go quite so far, they're purpose-built machines designed to be lightweight and have plenty of torque. OSET is a company that's selling bikes that fit that profile perfectly. The company's latest product is the 24.0R motorcycle.
Motorcyclist Magazine had a chance to chat with the owner of OSET, Ian Smith, and found out that the 24.0R came about as his kids, who are riders, have grown up. Basically, they needed a bigger bike because they'd outgrown the old 20.0R the company sells.
"It's always better to develop out of a need," Smith told Motorcyclist. "The products are better that way."
That's how he came to build the 24.0R. The bike has a 20Ah lithium-ion battery, a 1,400-watt 48-volt electric motor, oil dampened rear shock with preload and compression, telescoping front fork, and it weighs just 112 pounds. It can carry a rider that weighs up to 198 pounds. Sounds like the perfect trials bike to me.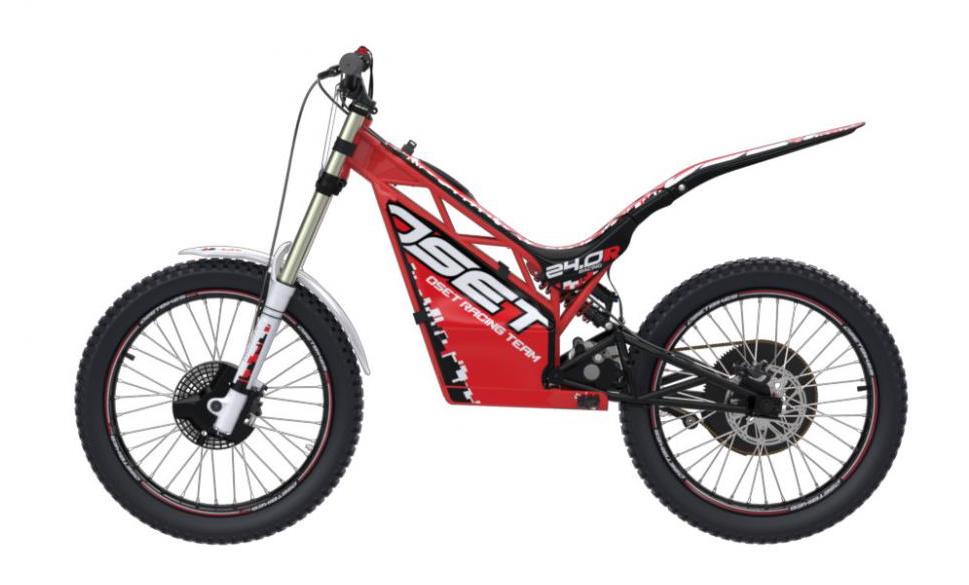 Smith said because of the nature of trials bikes, an electric powertrain is perfect.
"The power is linear, so it's not too hard to get the hang of," Smith said. "Because the bikes are so light, the idea of throwing it around comes in, so the rider can have a bigger impact from their body movements than on a normal gas bike."
As Motorcyclist points out, these bikes are perfect for people who don't want to piss off their neighbors with a loud dirtbike. The bike is silent but quick and fun. The idea behind OSET isn't to disrupt the industry, like so many other electric bike manufacturers, it's to apply electric powertrain technology to bikes in an existing market. I'm all for that.