Patent Suggests Maybe
Suzuki recently filed a patent application for a new cafe racer bike that would be a nice addition to its lineup. The bike, if built, would likely fit in with some of the other retro-styled motorcycles, including the VanVan 200 and the TU250X. Although, it appears that this bike would have higher displacement than either of those bikes.
This new cafe racer would be a welcomed addition to the Suzuki Cycles lineup. The two bikes mentioned above are excellent but a little on the small side. The SV650X is a fine motorcycle, but we're ready for something different. This cafe racer could be it.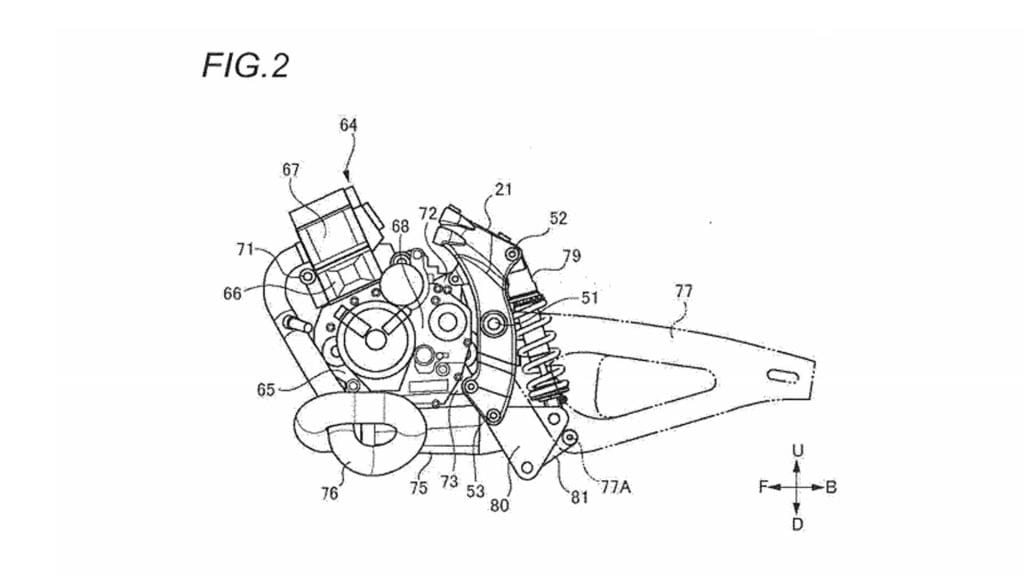 As RideApart points out, the patent applications are no indication that this will be built, so its a bit of a guessing game as to what exactly Suzuki will use here. There's a unique trellis frame, though Suzuki is no stranger to the design. There's a long gas tank with cut-outs for your knees that give the bike a very cafe racer style, and then there's the shorty seat that's popular for that style bike right now. 
In the second drawing, the rear suspension and engine appear in a close-up. The bike gets a single shock in the rear around a hydraulic snubber. That suspension is way up close to the engine packaged tightly with the base subframe. The swingarm has a triangular shape to it. 
Overall, there appears to be a lot new here. Whether or not it will come together in the fashion it's currently shown has yet to be determined, but it's exciting nonetheless. I'm ready for Suzuki to join the modern cafe racer craze.