A VTEC CBR1000RR Would be Nice
Variable valve timing isn't something that's new to motorcycles. Ducati, Kawasaki, Suzuki, and BMW all have bikes with some form of the engine technology. However, it certainly isn't commonplace. Honda could be adding a system to its next superbike similar to the ones used on its cars.
According to Cycle World, Honda filed paperwork with the U.S. Patent Office that shows the company is working on engine tech for its motorcycles with a VTEC design similar to that of its cars. The design is one that works by having two sets of cam lobes.
Basically, you have a mild lobe for low revving duties and a wide lobe for high-revving. The wide lobe at high revs would deliver the high power you want in a superbike. This design requires a multi-part camshaft that allows the lobes to move into the proper position as required.
According to the guys at Cycle World, Honda's new design is a smart one when compared with the other variable valve timing motorcycle engines out there. The design allows the engine to stay about the same size as a conventional engine. 
Why VTEC?
For the uninitiated, variable valve timing is important for making internal combustion engines that also have lower emissions. As emissions regulations become more and more strict, it's reasonable to assume that more companies will implement the technology on their bikes.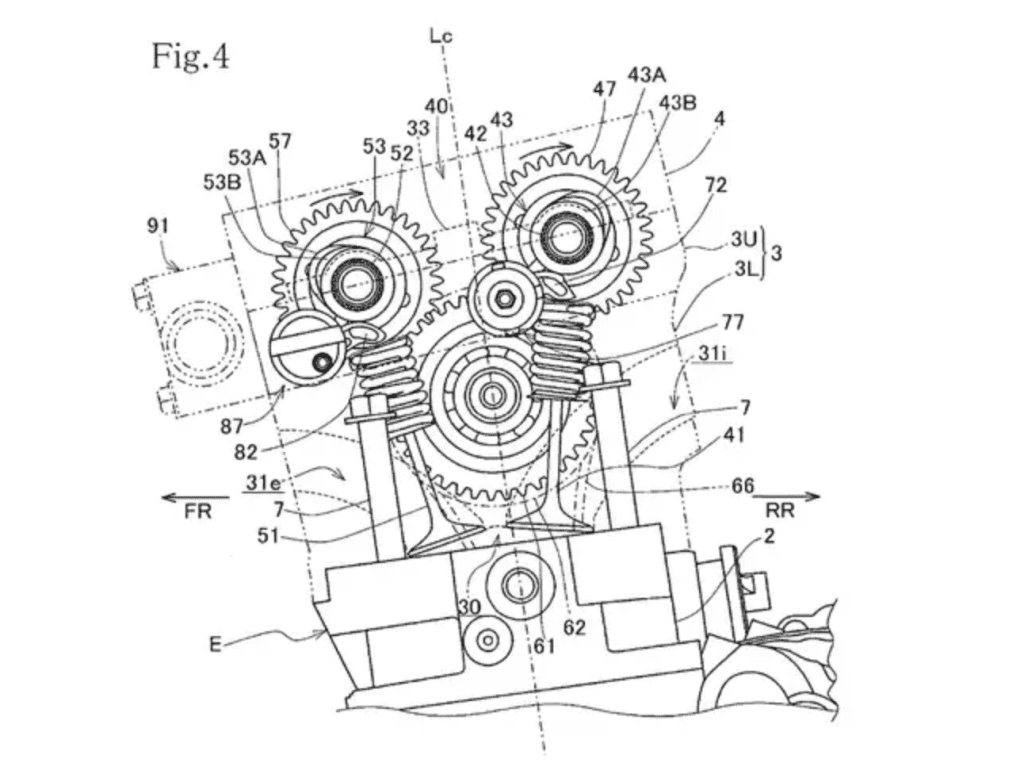 Variable valve timing allows bike makers to hit the emissions goals set by regulators without losing out on huge amounts of horsepower and torque. A VTEC solution like the one Honda is working on will help with emissions, torque, and horsepower. This is very important, especially in the superbike category.
There's a lot of rumors floating around about what the next Honda superbike will be. There's a chance Honda will change the name to Fireblade or bump up the displacement. Whatever the case may be, I hope the next bike packs a special VTEC punch.