Future motorcycle insurance policies could require riders to fit electronic devices that monitor their location and riding activity and warn riders of impending crashes.
Riders have long suspected this could be coming and now there are two such schemes about to begin in Europe.
We recently reported on Vigo Insure where policy holders install a tracking system in their bike in return for premiums as low as $A11 a month.
It is only available in Slovenia and Croatia but is valid in all parts of Europe and will be available soon in other EU markets.
Insurance alert
Now Israeli startup Ride Vision is partnering with Italian insurance company Sara Assicurazioni to reduce premiums if riders install Ride Vision's predictive vision system.
Ride Vision's system uses their artificial intelligence in their patented Collision Aversion Technology (CAT).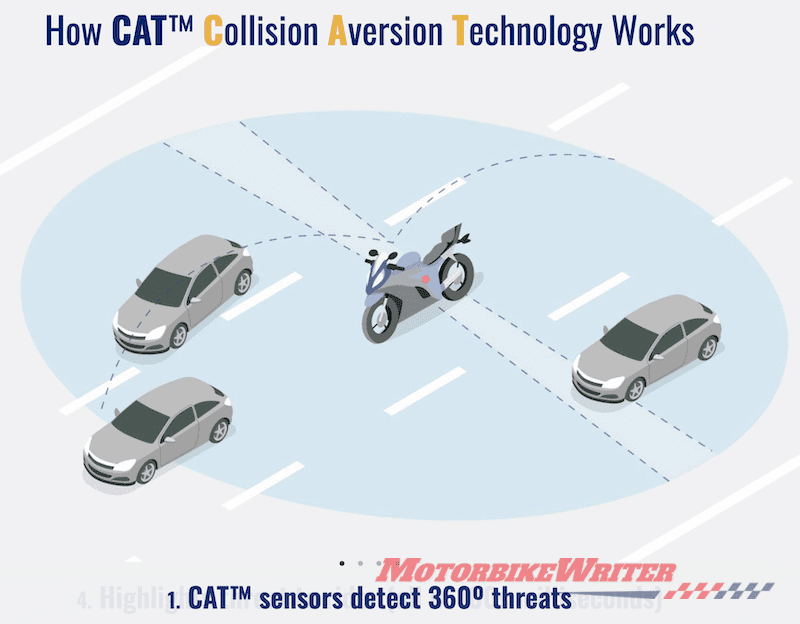 CAT uses cameras and sensors to recognise and analyse "relevant threats without disturbing the rider's critical focus", sending a visual and audio alert to the rider of an impending collision.
It is similar to crash avoidance technology that has so far only been included in cars.
However, several motorcycle companies such as BMW, Ducati, Honda, Kawasaki, KTM and Yamaha are working on similar detection and warning devices.
It also operates as a dashcam, allowing riders to obtain evidence in case of an accident.
Ride Vision's CAT will be available in Italy from the beginning of next year by Ride Vision's official distributor Autobynet SpA.
Thin edge of the wedge?
Are these insurance "incentives" the thin edge of the wedge in privacy invasion?
Could insurance companies cancel your insurance if you speed, ride at night, attend a track day, ignore crash alerts, etc?
Perhaps, but the European parliament is very protective of privacy and the companies will no doubt be bound by tough data regulation.
The Vigo Insure policy can access rider data if they are involved in a traffic accident.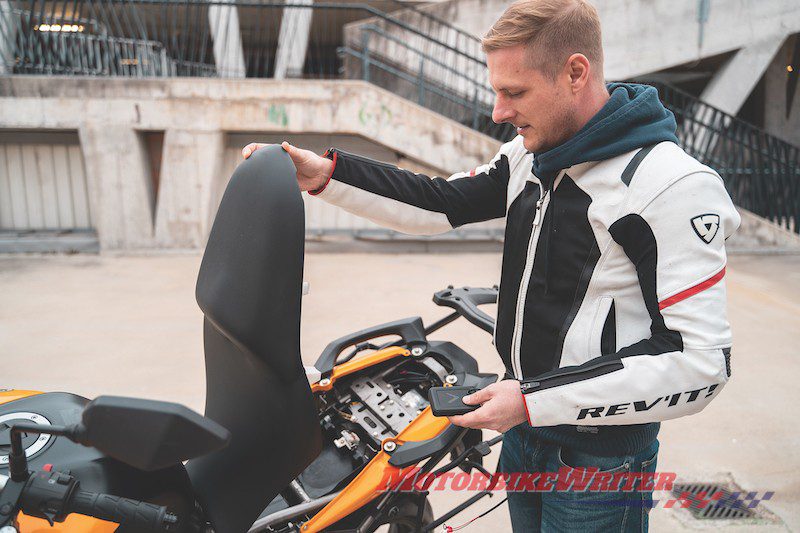 However it is limited to the rider's name, phone number, policy number and accident location.
If the rider doesn't give explicit consent, the insurance company or any other third party cannot access the ride recordings.
That's not to say other insurers in other countries will be as considerate if this type of surveillance becomes mandatory on policies in future!
Ride Vision CEO and co-founder Uri Lavi says: "We believe that every insurer will be happy to copy the same model in their countries."
Some may find these great safety devices and enjoy the insurance savings.
And how soon will these devices be made mandatory?
Only a few years ago ABS was optional and now it's become mandatory. What's next? Traction control, monitoring devices, crash-avoidance warnings?