Indian Motorcycle has issued a global recall on 2019 Scout and Scout Bobber motorcycles for a possible problem with the brakes.
The brake fluid on some bike might not have been filled to the manufacturer's quality standards which could allow an air bubble which would affect braking efficiency.
This is a follow-up to the 2018 recall for a brake issue on the Scout which advised owners to do an "urgent pre-ride inspection" to ensure the brakes were working properly.
An official Australian Competition and Consumer Commission notice has not yet been released, but Indian Motorcycle Australia says owners have been contacted.
We publish all recall notices in case ownership changes hands and the distributor is not notified.
Inspect brakes
Since the official notice has not been released, we suggest riders check their brakes before riding and arrange an inspection.
The original notice advised riders to do the following urgent pre-ride inspection before riding the bike straight to the dealership:
Press down on the rear brake pedal. It should move freely and smoothly. The pedal should feel firm and continue to feel firm until released.
Release the pedal. It should return to its rest position quickly when released.
Repeat Pre-Ride Inspection for the front brake lever. Ensure the lever feels firm and that it returns to rest position quickly when released.
"If either the front or rear brake fails to perform as stated or travels too far before beginning to engage the brake, please contact your Indian Motorcycle dealer directly," the 2018 notice said.
It's always a good idea to do this sort of inspection with any bike as part of your usual pre-ride check.
It is believed the new notice invites riders to make an appointment at their Indian dealership for the brake fluid to be flushed and replaced, free of charge.
The manufacturer confirmed that no components of the brake system needed to be replaced.
We will update this article with the official notice if/when it is released along with the VINs of affected vehicles.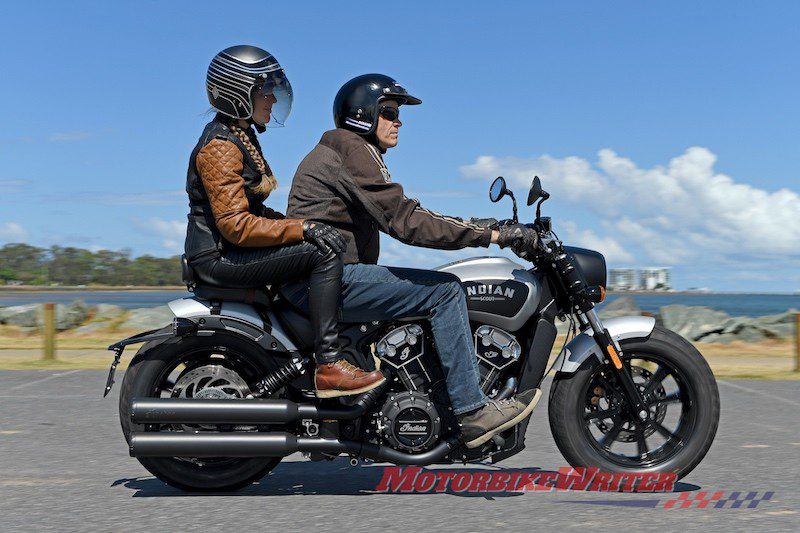 Even though manufacturers and importers usually contact owners when a recall is issued, the bike may have been sold privately to a rider unknown to the company.
Therefore, Motorbike Writer publishes all motorcycle and scooter recalls as a service to all riders.
If you believe there is an endemic problem with your bike that should be recalled, contact the ACCC on 1300 302 502.
To check whether your motorcycle has been recalled, click on these sites:
• USA
• Canada