Fresh off the belt comes a feral FTR that sports American, Japanese and British racing heritage, with the full treatment bestowed by a man known by his better acquaintances as "Cheetah."
Toshiyuki Osawa is known for his tendency to rip everything off a build and only put a bit of the bodywork back on; what's given back is the product of his own imagination – in this case, a singular, handmade alloy fairing that hugs the bike like a shiny bug shell. 
This slideshow requires JavaScript.
Elsewhere, we're told by AutoEvolution that the "Tokyo Connection" features Indian Gilles Performance componentry via rear sets, a brake and clutch levers, as well as the radiator and oil caps. Rally wheels are shod with Dunlop DT4 rubber, while Neken handlebars and Rizoma mini indicators set the bike rolling to the Bike Shed Spotlight.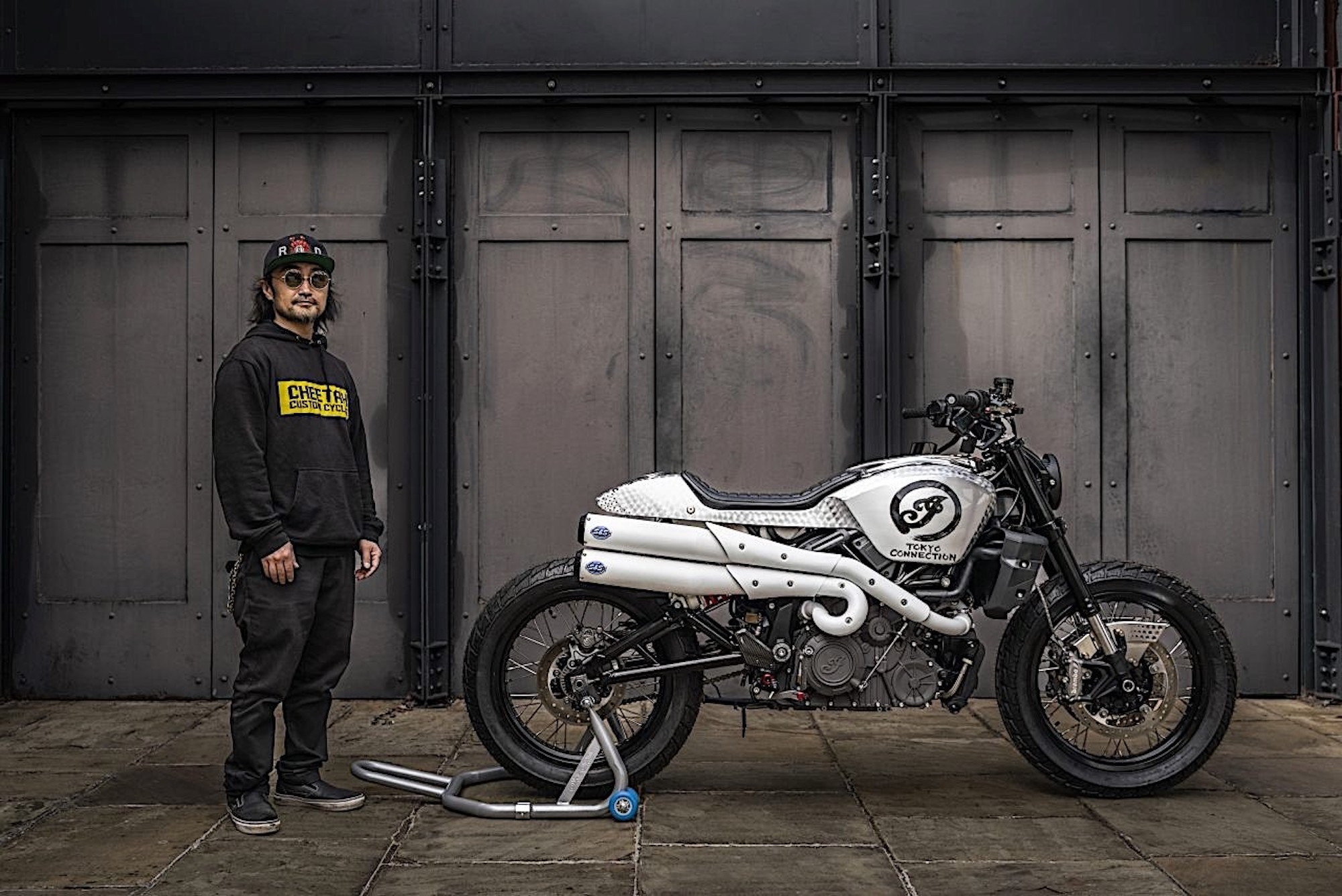 Together with Indian Motorcycle UK and Sideburn magazine, Toshiyuki "Cheetah" Osawa has revealed the customized Indian FTR at the next iteration of the Bike Shed London Show; a big congrats to Cheetah and the crew at Indian/Sideburn, and looking forward to hearing more on the bike's specs and price point!