It's not an easy task to transport your motorbike, but sometimes you need to if you want to ride interstate and have a limited amount of time or are sending it overseas for a riding holiday.
There is a lot involved in transporting a bike. You have to pack it properly, understand all associated costs and tackle a mountain of paperwork.
It's a complex job involving your most valued possession, so it's probably advisable to seek an expert.
Here are our tips gleaned from experience as well as advice from experts including Bruce Hartwig consultant to Queensland Imports and Dominic Bonasia, owner of Personal Import:
1 TIME
Work out how long you will be without your bike. You may need a couple of days to prepare the bike before pick-up, then factor in any issues at the other end.
For instance, transporting a bike overseas could result in long delays at the other end for customs, quarantine, cleaning or simply slow unloading.
Give yourself plenty of time and don't rely on an exact date or it might throw out your whole trip schedule.
2 PREPARE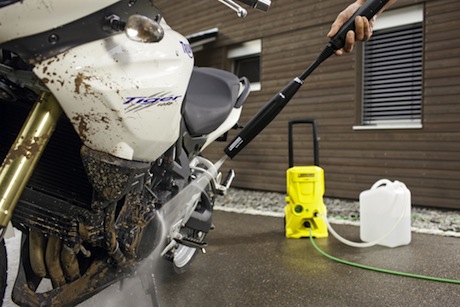 Wash your bike thoroughly. This may prevent the need for quarantine or costly cleaning at the other end. It will also highlight any damage.
Make a list of any scratches, damage or mechanical issues and take lots of photos for your records.
Drain the fuel out of the tank. You may also need to drain the oil. Check the transport requirements as well as quarantine conditions at the other end.
You should also remove any loose items or aftermarket accessories such as GPS or even a GPS holder if you think it could become damaged in transit.
3 SPECIALIST
Unless you are a specialist, avoid packing and transporting the bike yourself.
Also, don't get a house removalist or car transporter to ship your bike. They won't know how to anchor the bike properly.
Use a specialist motorcycle transporter and, if shipping overseas, get a specialist motorcycle importer/exporter.
They will cost a little more, but they will handle all that fussy paperwork and ensure you don't get caught up in legal or customs issues because your paperwork is not filled out properly.
Make sure you know what you're paying for. Some shipping companies quote for shipping but don't tell you there are additional charges such as port fees.
Motorcycle mover is the most convenient logistics option when you want to transport your bike safely, from one destination to another. But before you do that, make sure you read the reviews of each motorcycle mover that is available for shipping your chopper safely.
Get several quotes for an all-inclusive cost and don't be swayed by the lowest quote.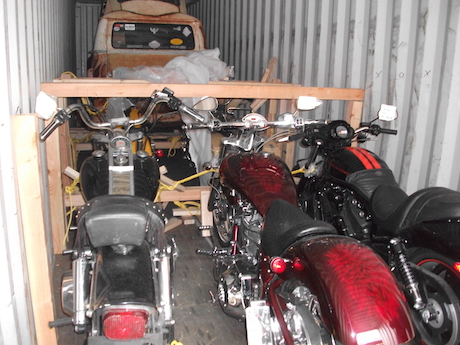 4 INSURANCE
The transporter is often not responsible for damage and loss, so you will need to have good insurance.
Check the details of your motorbike insurance to see if it covers you for transporting your bike.
If it does, read the fine print and make sure it also covers accessories. If not, remove them all, as stated above.
If you need to take out special transport insurance, you can often do it through the shipping company.
5 OVERSEAS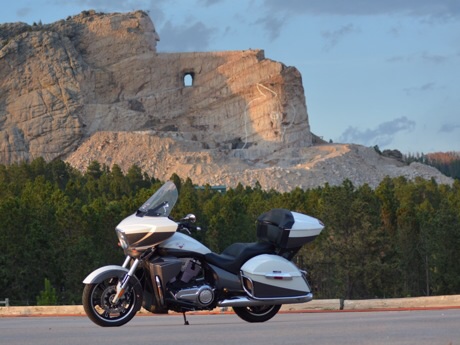 Sending a bike overseas for holidays has all sorts of extra issues which you should make yourself aware of, even if you are relying on a shipping g company to cover everything.
Do you have all the ownership papers? Can you actually register you bike in the country you're sending it to?
If it's being sent interstate permanently, it will need to be re-registered.
Make copies of every bit of paperwork and don't rely on the shipping company to have them all at the other end.
Find out whether there are any taxes or Government charges when it is imported and check whether these are included in your shipping company costs.
6 CHECK
When your bike is loaded you will get a receipt which will also note any existing damage.
Check it over to make sure it matches your list.
Make sure you date the documents and get the handler to agree and sign them.
While the specialist transporter will do a proper job, it's always good to be there when they pack your bike so you can check all the anchor points and packaging to make sure you are satisfied.
You should probably also go to the port and watch your bike being loaded, even if it's just for peace of mind.