Honda has filed a patent in Japan for a new 850cc parallel-twin engine to replace the current NC750 range and possibly also go into a smaller Africa Twin.
In Australia, there is only the NC750X, but there are several other 70cc models overseas.
The new model will not only have a new engine to meet the more stringent Euro 5 emission regulations but also a new chassis.
Parallel twin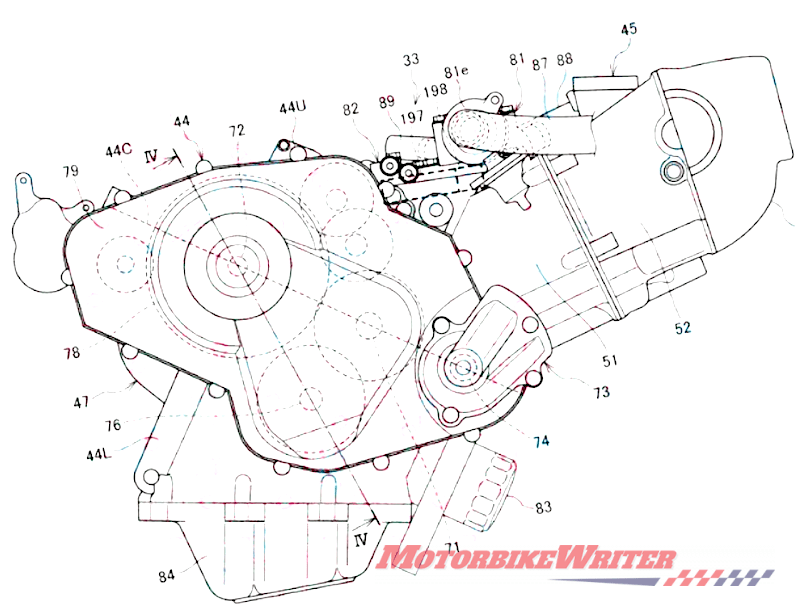 A bigger parallel twin means they can meet the emissions targets without having to reduce power output.
The patent drawings also show a dual-clutch transmission, so it should have a semi-automatic gearbox.
Just because the patent drawing shows a naked street bike doesn't mean anything. Honda wouldn't want to telegraph its true intentions by showing the engine in an adventure bike.
We think it would be an excellent engine for an Africa Twin.
While the Africa Twin has this year gone from 1000cc to 1100cc, there is room for a smaller and lighter model to compete with the mid-sized Triumph Tiger 900 and BMW F 850 adventure models.
Honda patents
This is one of a blitz of patent applications by Honda over the past couple of years.
Some are quite weird and impractical, but others may actually make it to market.
We suspect Honda is just trying to dominate intellectual property on motorcycle inventions, rather than planning to put them all into production.
The patents include: