Honda has confirmed it will start making hybrid scooters in September and will develop a portable lithium-ion battery that you can swap in electric motorcycles and cars.
Pictured above are Honda's coming electric and hybrid scooters.
Neither of the ideas is new, but the fact that a major Japanese manufacturer is heading down these two paths indicates the future for two-wheeled transport.
Hybrid scooter
The hybrid PCX scooter was shown as a concept at last year's Tokyo Motorcycle Show.
It features the PCX 125cc engine that gets an electric boost from the ACG starter motor powered by a new 48V high-output lithium ion battery.
While the PCX 125 has 9kW of power, the PCX Hybrid has 10.4kW, thanks to the electric booster motor.
Fuel economy is only marginally boosted from an already miserly 1.97L/100km on the PCX to 1.92L/100km on the hybrid.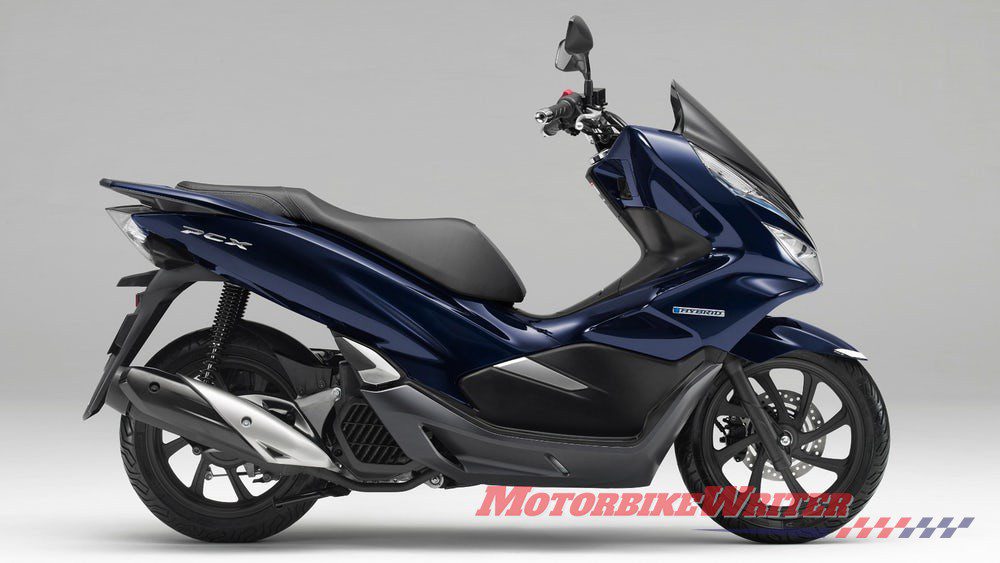 The PCX Hybrid will cost about $US3900 compared with the standard PCX 125 at $US3380, so you would have to do a lot of riding to get your extra money back in fuel savings.
Honda is not the first with hybrid technology in motorcycles.
Piaggio made a hybrid three-wheeled scooter for a short time, but it flopped because of its expense.
Other examples are the TVS Zeppelin hybrid concept and the American Defence Advanced Research Projects Agency's stealth off-road motorcycle powered by a petrol engine and an electric motor.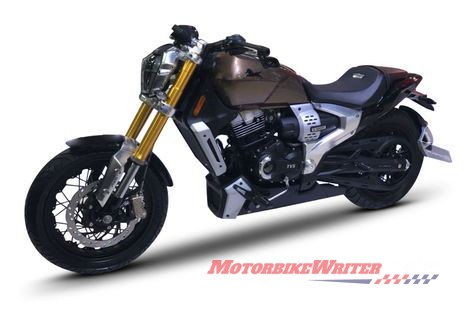 All Japanese manufacturers are working on the technology and have filed various hybrid patents.
Battery swap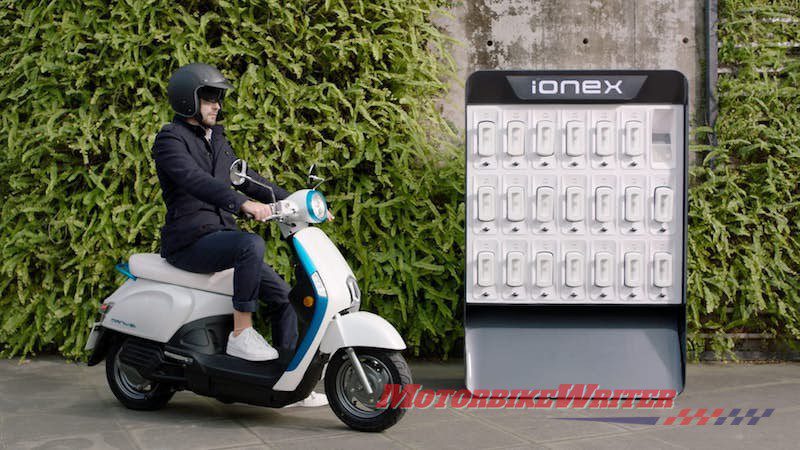 Honda is also partnering with Panasonic to develop a detachable, portable lithium-ion battery for use in motorcycles, cars, motorcycles and the home.
In the next few months, Honda will release electric motorcycles equipped with the removable batteries.
Earlier this year, Taiwanese scooter manufacturer Kymco suggested battery swap vending machines after it released its  Ionex electric scooter with two swappable batteries.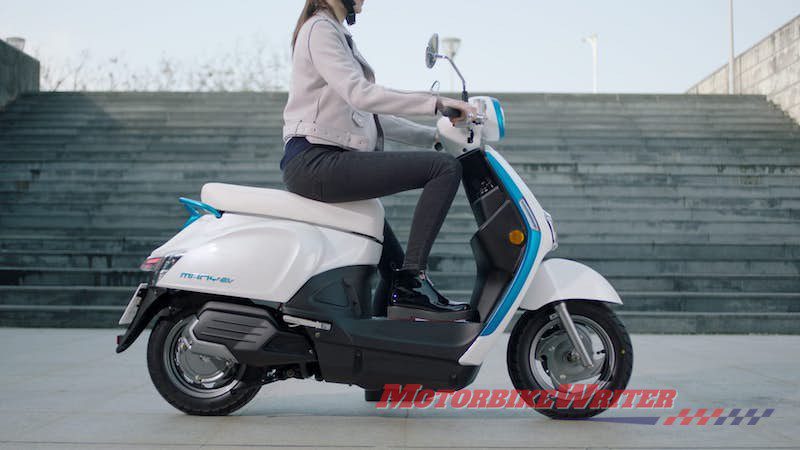 The idea is not new. British company Battery Traction Ltd came up with the idea in 1938, but it was sidelined by World War II.
Better Place also suggested the idea in 2008 and went broke in 2013.
Car companies dabbled with the idea, but have largely canned it because their batteries are too big.
However, Tesla has patented a robot that can charge an electric car's battery in 15 minutes and some small electric city cars can swap batteries in under a minute.