Honda has been granted a patent for a leaning trike possibly powered by the Goldwing six-cylinder engine, a V-twin or electric motor.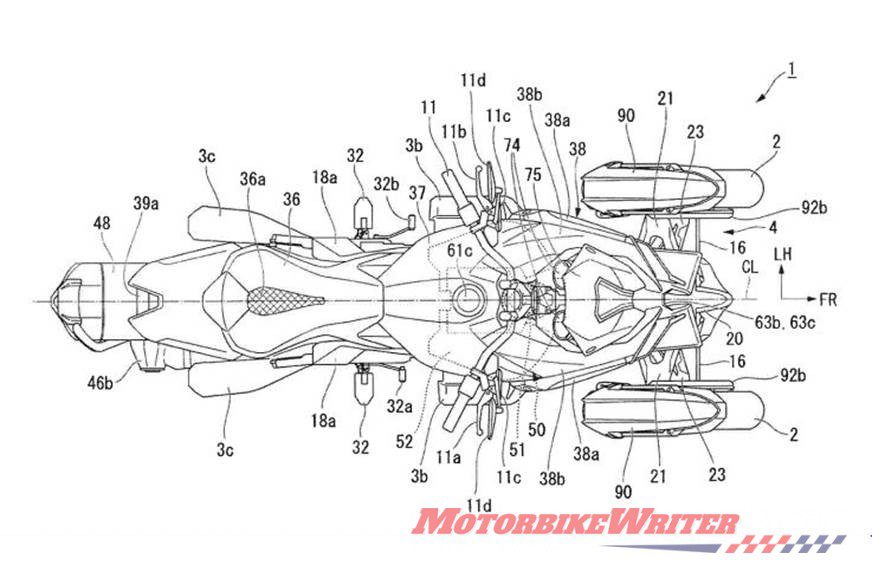 The Japanese company filed for the patent with the European Patent Office in August 2016 after the Neowing leaning three-wheel concept (pictured above) was unveiled at the 2015 Tokyo Motor Show.
The filing has just been granted and published on March 20, 2019.
It follows another patent filing in January for a patent for the power steering for the trike.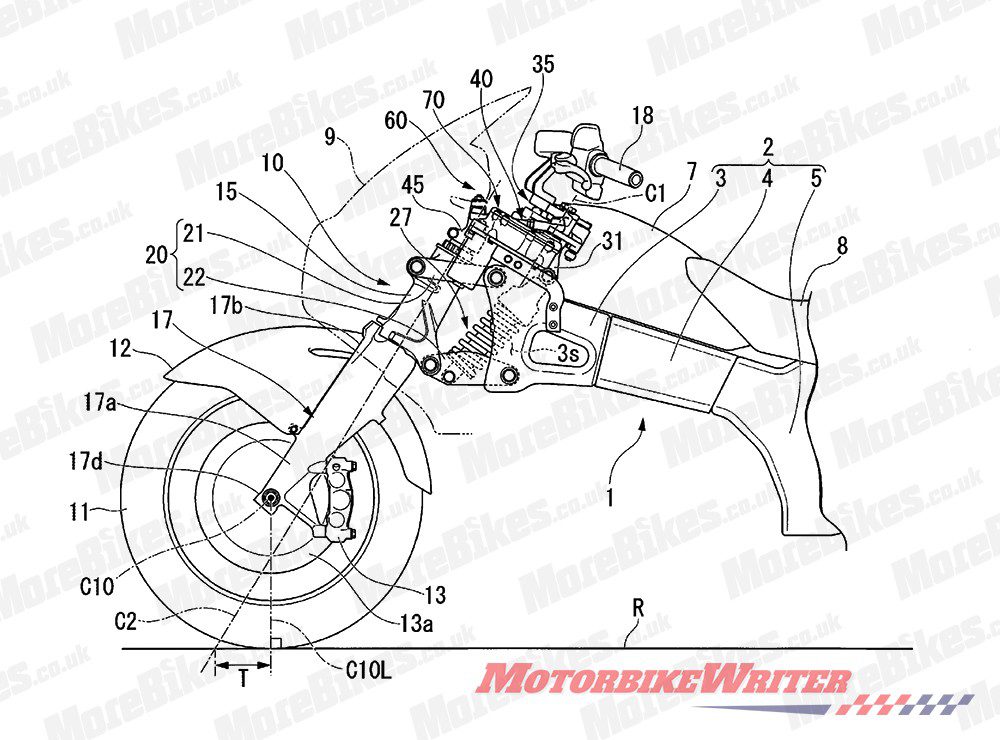 Like the Yamaha Niken and Can-Am Spyder, this trike roadster has two front wheels rather than the traditional two back wheels.
While the Spyder and most other trikes don't lean, the Honda and Yamaha models do.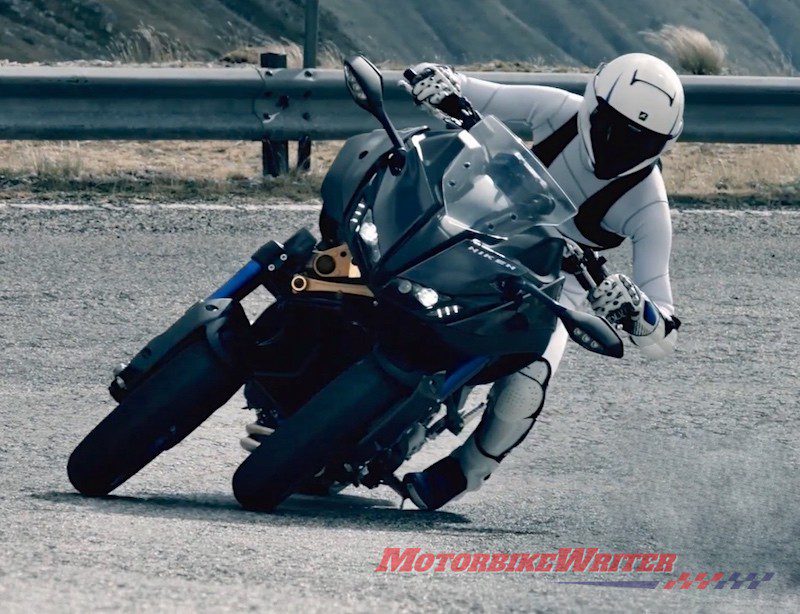 The Honda patent also shows their leaning trike may be powered by either a two- or a six-cylinder engine, possibly the 1833cc Goldwing flat six with 94kW of power and 170Nm of torque.
Their patent document also says the engine "may be configured such that the driving source includes an electric motor."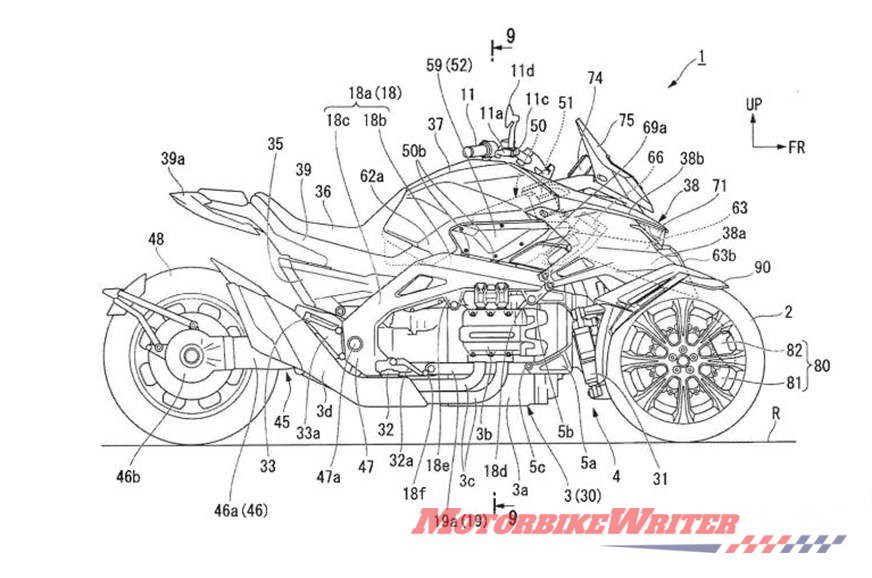 The Neowing concept featured a four-cylinder horizontally-opposed engine with electric motors in each wheel, but they are not included in the patent.
Leaning trike
Riding motorcycles is all about leaning into the corner, something which a trike usually can't do.
However, we've ridden several leaning three-wheeled scooters and they are great fun.
The advantages are more front-end grip, better handling and increased braking performance.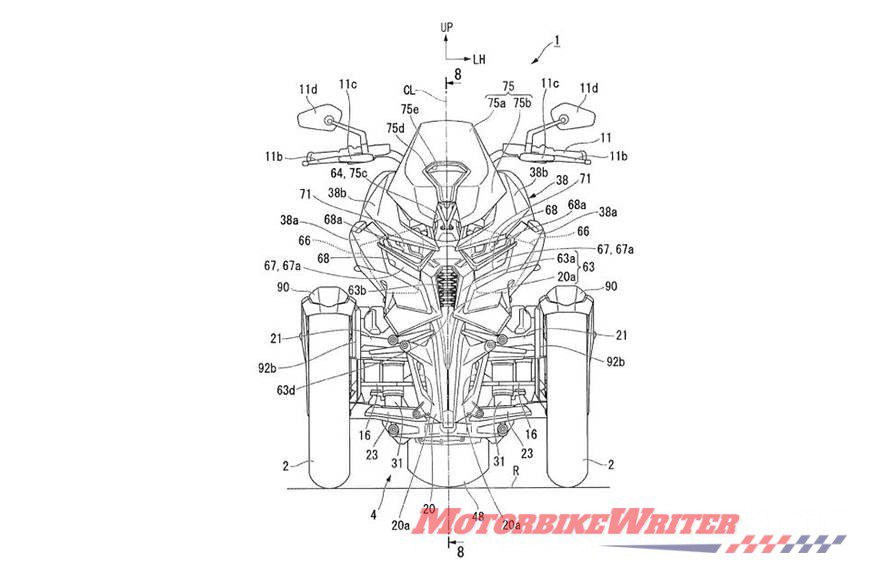 The disadvantages are extra weight and price.
The Niken is based on the triple-cylinder MT-09 which sells for $12,299 (plus on-road costs) up to $15,499 for the Tracer model and $16,999 for the Tracer GT.
Niken starts at $21,999 which is about a third more expensive!
It's also beefier. The MT-09 weighs about 188kg and the Niken is a hefty 263kg.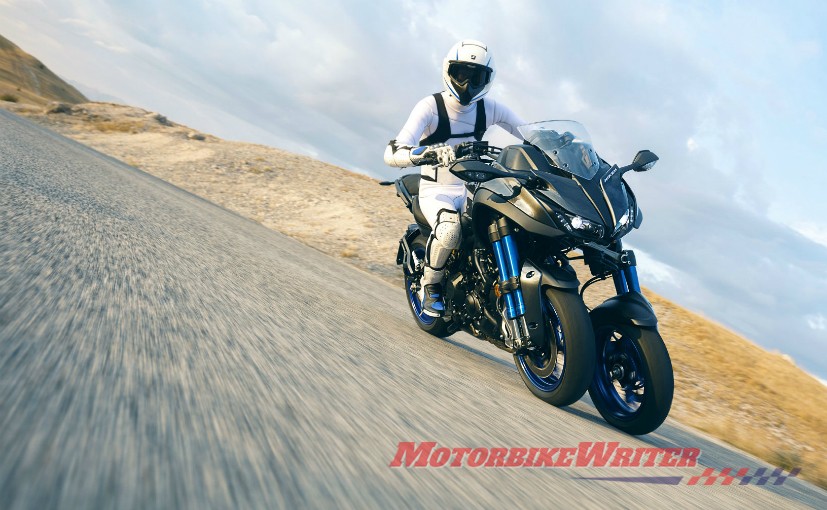 Honda's patent looks a lot more complex, heavy and expensive.
It would need a powerful engine to cope with the extra weight and power requirements of the steering system.
If it includes a low-speed locking system like the MP3 scooter that prevents it falling over when you stop, it would be great for mature-aged Goldwing riders who can no longer hold up a big bike.
Some might say these leaning three-wheelers are not strictly motorcycles.
But if they provide the same thrill as a motorcycle, yet with more grip, who cares!