Well.
This looks like a grand idea.
In a recent bit of coverage from Youtube, a gent by the name of Matt Spears has hauled his enduro bike to a hilltop start for some rev-happy hooning and to bring down a dead moose head as a trophy piece – but that's not why we're here. 
We're looking at the chonker of choice chosen to piggyback an entire dirt bike to the top of a mountain.
Spoiler – it ain't a car.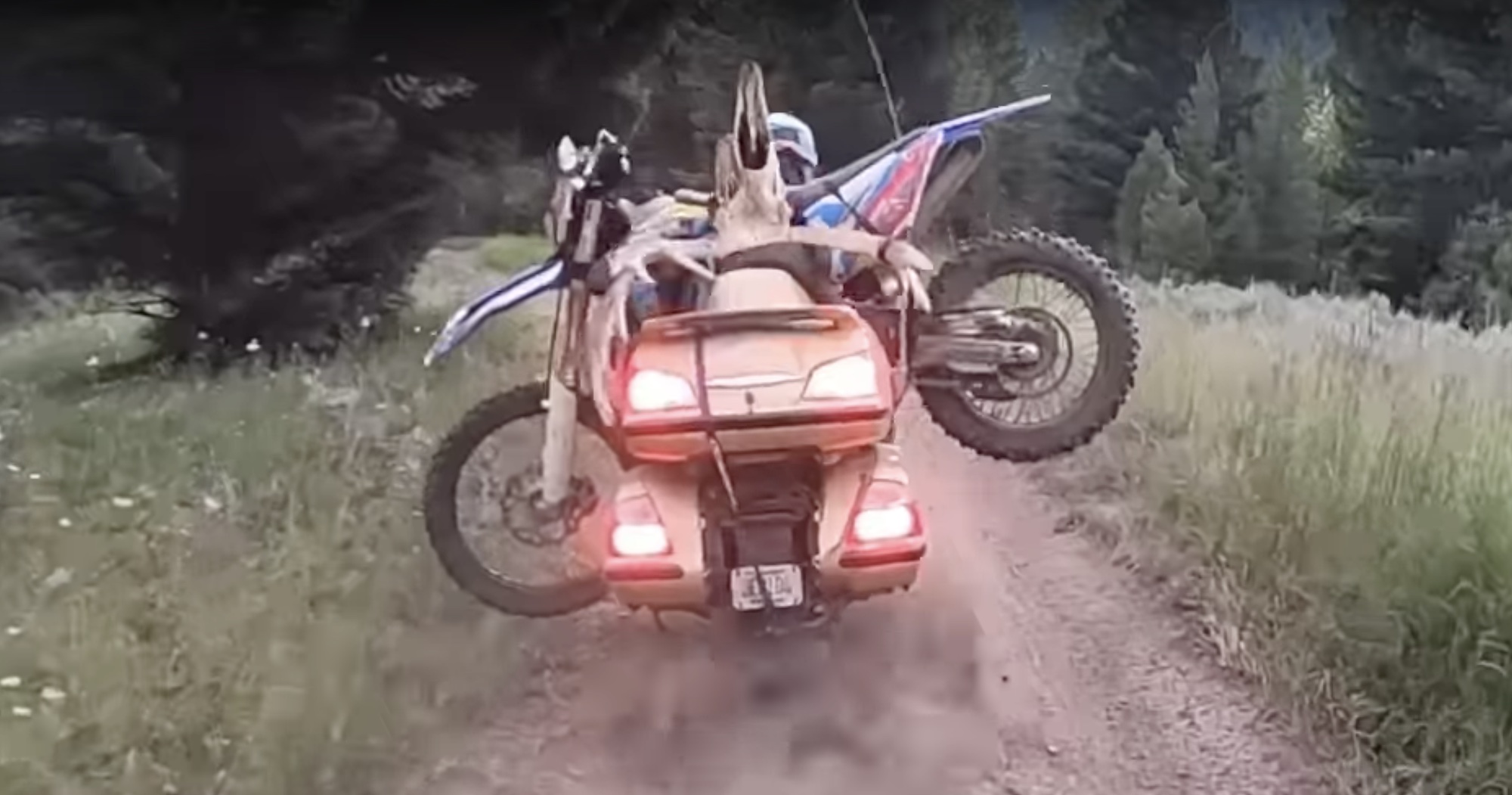 Honda's big-boned, be-bagged Gold Wing tourer may look slow, but the bike ranks a top speed of 140mph and is rated to carry a little over 400lbs responsibly. Are we convinced that the manual included entire bikes in the weight capacity equation? Absolutely not, but hey – the dude is having a blast, he got his moose head, that's what matters. 
Coverage on Matt Spear's Youtube shows the Gold Wing being taken on a bumpy adventure, yanking wheelies down an asphalt straightaway to the desired hill of choice; there, Spears off-roads the poor 'Wing – dirt bike perched pillion and all – up the craggy terrain. 
A speaker grille may or may not have been sacrificed in the pursuit of torque-infested adventures.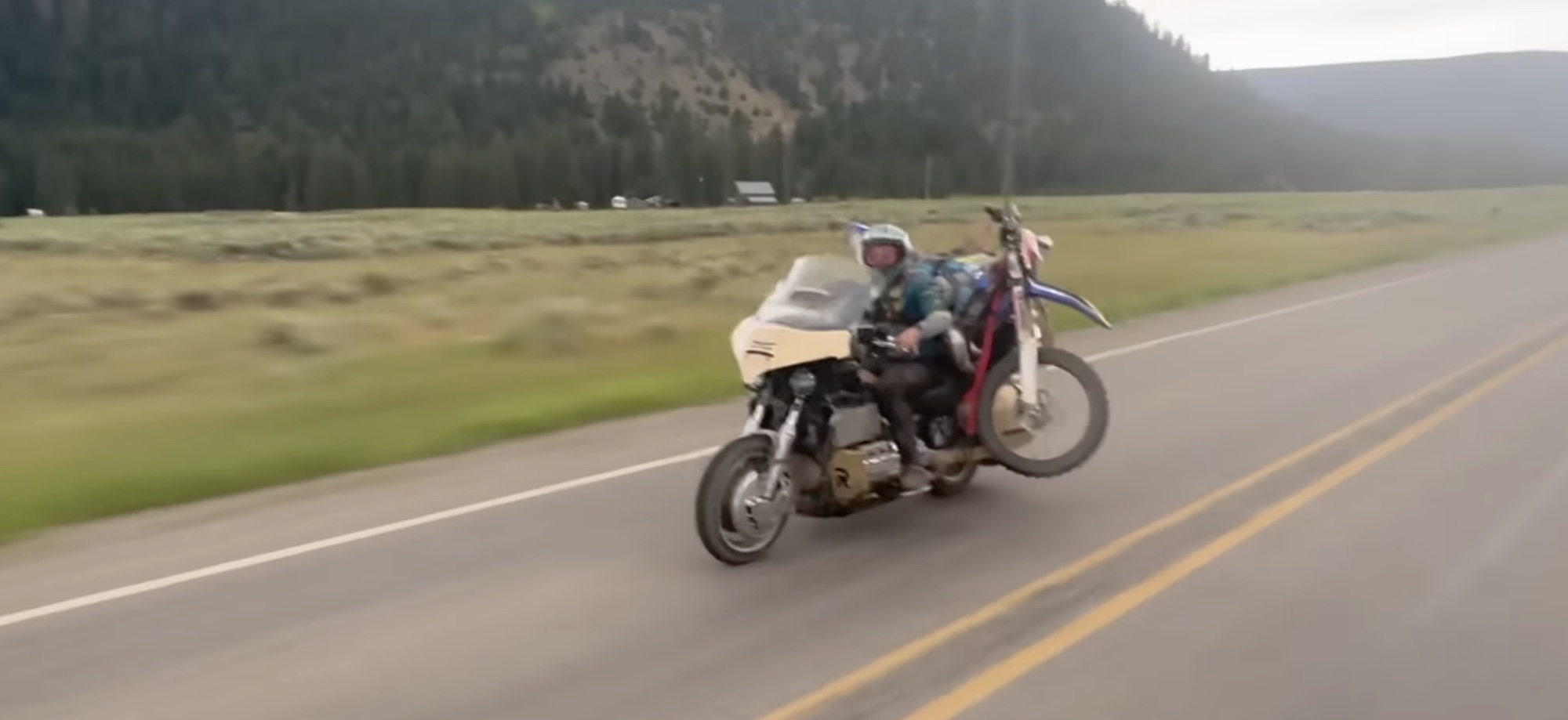 Curious if Spears did anything to prep his tourer for the mountainous scapes?
According to RideApart, PIAA fog lights and a huge skid plate were installed and bodywork was ripped off for a stripped-down aesthetic that left the saddlebags intact.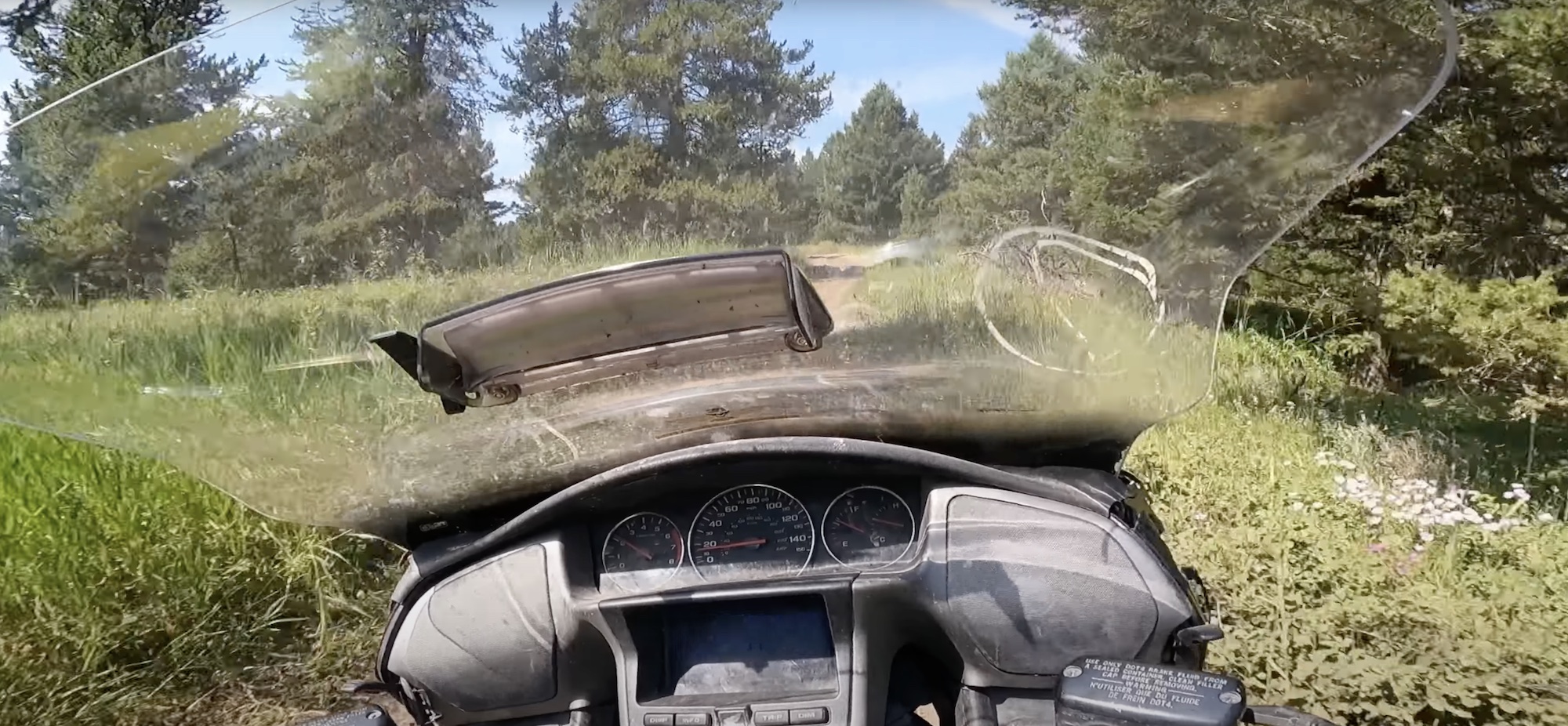 As lofty as the adventures were, the obligatory query rounding up Spear's escapades was eventually voiced: 
"What broke…?"

– Matt Spears (Youtube)
Have you ever had a crazy adventure like this? What is your go-to story? 
*Media sourced from Youtube*