Honda's Japanese firm has given the Honda Rebel some updates – and Honda Europe is celebrating the multi-faceted features of the model by partnering up with FCR Original on the release of two special editions – both customized by FCR Original, polished to a mean sheen, and ready for the road. 
According to a report from MCN, the two bikes – christened the CMX Sport and CMX Bobber – missed their debut at Biarritz's Wheels and Waves Festival in France due to the pandemic causing the festival's cancellation.
Despite this, the bikes are getting a hefty amount of attention from motorcycle lovers around the globe – and FCR's contribution to the builds is nothing short of a masterpiece.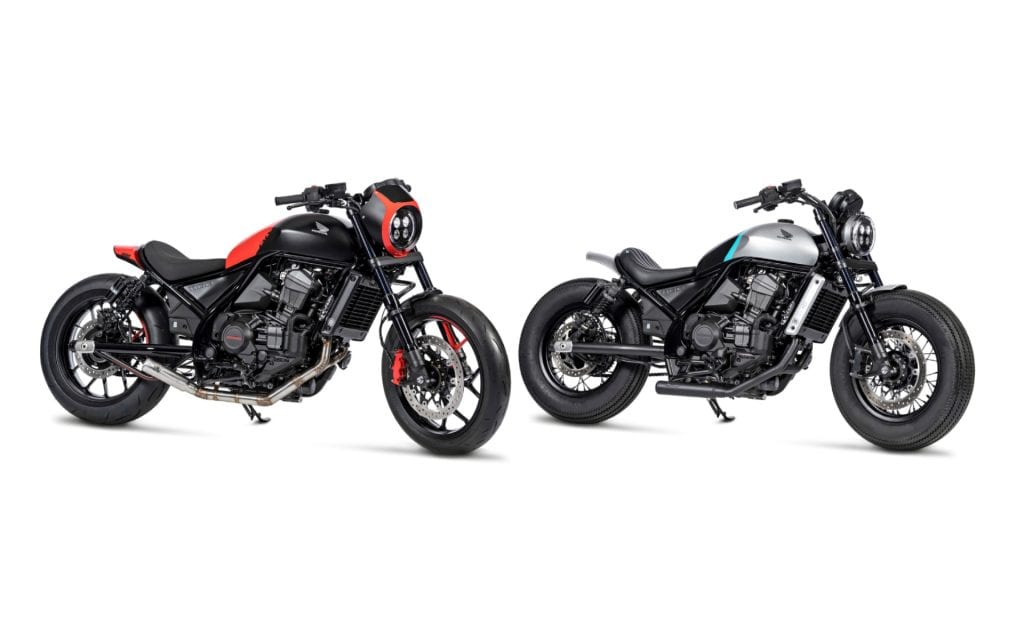 I'll admit, I'm new to the motorcycle scene – so new, I hadn't heard of FCR Original before this article.
So I decided to do a wee bit of research.
Quoted on their website as dealing in anything from "perfect restorations to fine dragster spec tuning," FCR Original is all about quality bikes, done right.
And did you know that FCR Original raced their crazy Triumph at the Sultans of Sprint?? I didn't – and I wanted to know more about these guys. 
Upon loading FCR Original's website, I was smacked in the face with a long lineup of muscle machines, each screaming "I am legend" as much as their anatomy belied a logical and intelligent build. 
Whether leaning toward class and cocktails or canteen whisky, FCR Original's showroom appears to cater to nearly every spectrum of a biker's dream garage, and then some.
Fast forward to the CMX Sport and CMX Bobber, both of which have been very nicely blessed by the French company – and I'm getting a little excited at this point. 
FCR did some neat work with the CMX Sport, though the team kept the standard 1084cc engine with the 86 ponies under the hood. 
The Sport features minimalist 3D-printed bodywork, with the back end stripped to create a more lean look. 
The swingarm has also been modified to allow room for some blacked-out Öhlins shocks, along with lower mudguards, wider handlebars, custom footrests, LED lighting, a beaut of a polyester/carbon fuel tank, and an Alcantara seat to keep your stuff up to snuff.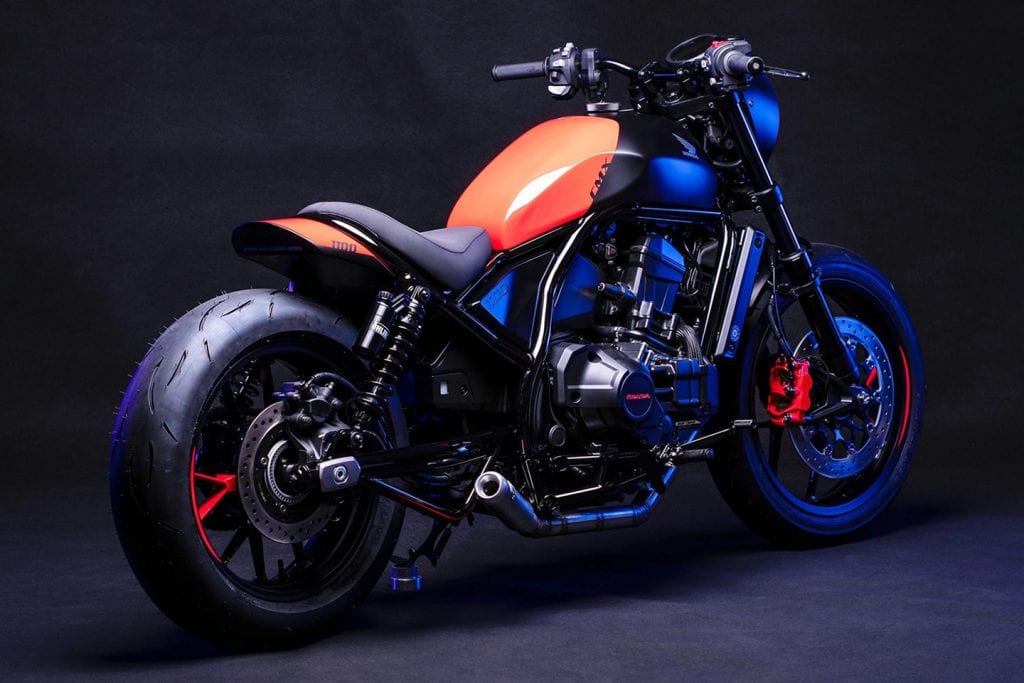 The tyre size was increased from the factory 16" rims to 17" Dunlop D212 tyres, and FCR Original has also given the Sport a custom stainless steel exhaust – guaranteed to be all the caffeine you could ever need, and an addition that does justice to the Africa Twin-derived engine.
If the CMX Sport is a rowdy youth, the CMX Bobber boasts 007 Sean Connery from nipper to tail.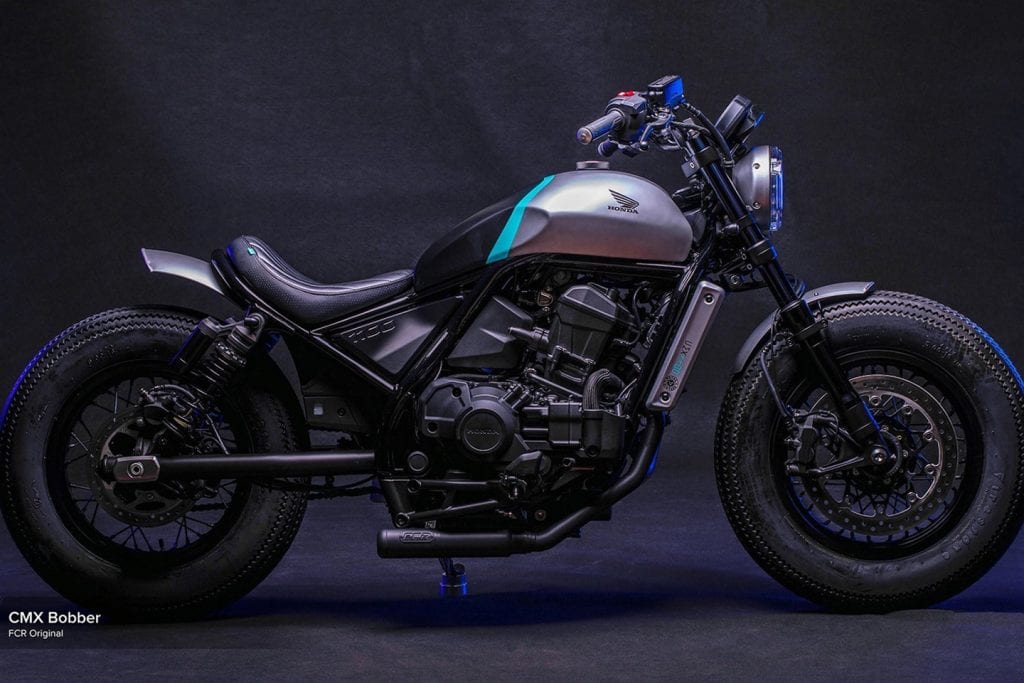 The classy cruiser has balloon tires, a perforated leather seat, a minimalist bodywork (thanks again to the 3D printing process used on the CMX Sport), fenders the size of my lunch sandwich, and custom blacked-out spoked rims dressed in Bridgestone rubber to complete the bobber experience. 
The CMX Bobber has kept the factory swingarm and suspension, though the front has been lowered a good 25mm.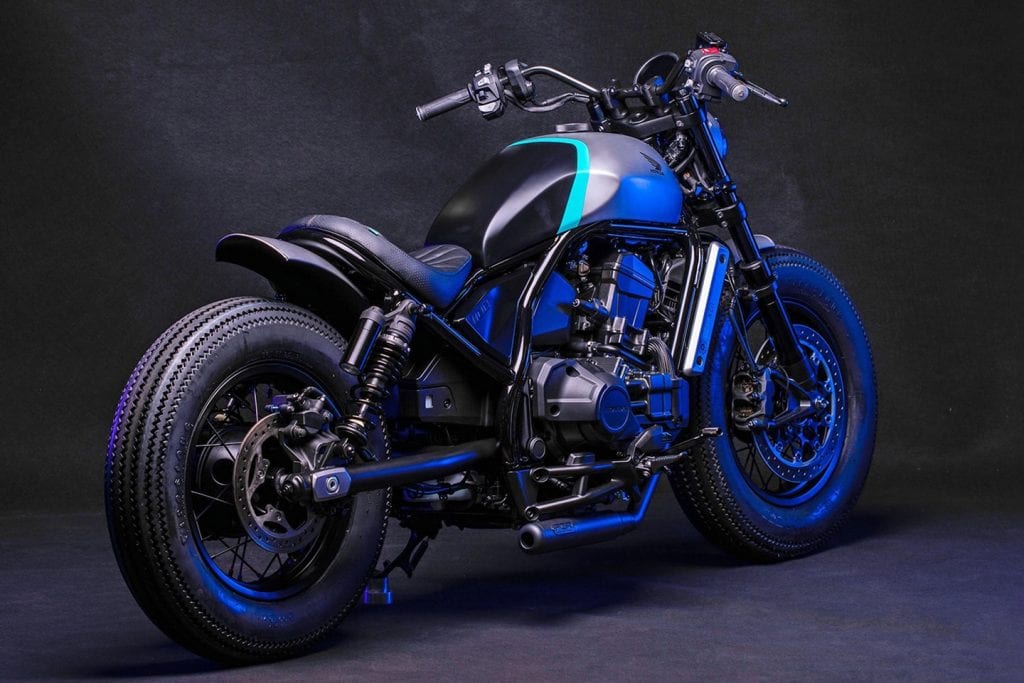 Top the kit and caboodle with aluminum handlebars, a custom-painted headlight complemented by LED indicators on either side for a minimum profile, and a subtle house-made, blacked-out exhaust – and you've got yourself one heck of a cat. 
We're excited to see if these come to the Western Hemisphere for a gander, though at this point, I'd be willing to fly over there for the chance to peek into FCR Original's shop…