Honda Australia has recalled their CRF1000 Africa Twin adventure motorcycle's accessory main stand kit which could come loose and fall off.
The official recall notice issued through the Australian Competition and Consumer Commission says that due to "improper heat treatment during manufacture", the retaining circlip may become brittle and break.
"If the circlip breaks, the main stand may become dislodged from its mounting," the notice says.
"If this occurs, the motorcycle may fall over when it is pulled onto the Main Stand, which may cause injury to the rider. If the Main Stand becomes dislodged while riding, it may fall onto the road and cause a danger to other road users."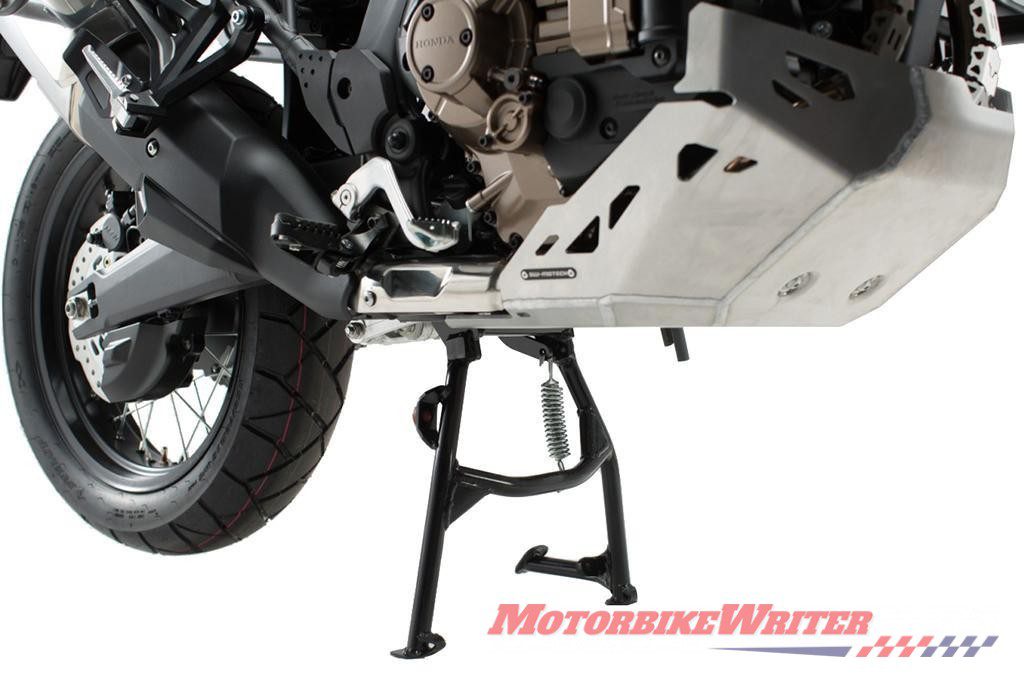 Owners should contact their nearest Honda dealer and arrange for their motorcycle to be inspected and repaired "at their earliest opportunity".
The centre stand issue follows a similar fault in the Kawasaki H2 SX.
Even though manufacturers and importers contact owners when a recall is issued, the bike may have been sold privately to a rider unknown to the company.
Therefore, Motorbike Writer publishes all motorcycle recalls as a service to all riders.
While any recall is not good news for the manufacturer, it shows that they are largely diligent in fixing problems.
Despite hundreds of recalls by various automotive manufacturers, only the Takata airbag recall has ever been mandatory.  All others have been issued by the manufacturer.
If you believe there is an endemic problem with your bike that should be recalled, contact the ACCC on 1300 302 502.
To check whether your motorcycle has been recalled, click on these sites:
• USA
• Canada