A lawyer might be a necessary evil after a motorcycle crash, especially if it is your first crash, it wasn't your fault or you are being hassled by your insurance company.
In fact, hiring a lawyer right after your crash is always one of the best moves that you can ever make for your protection. A reputable and trustworthy law firm with experience in motorcycle crashes will evaluate your case for free, so you can get a clear understanding of how they might help you before you commit, says American legal firm Pittman, Dutton & Hellums. For this very reason, consulting with a lawyer is a very good move.
Pittman, Dutton & Hellums have provided us with tips on when a lawyer may be of help and how to evaluate a legal firm on their expertise. These are shared thoroughly below, so it's worth reading through this article, for more information.
What to do after a crash
If you have been involved in a crash, no matter how minor it may seem, make sure you carefully gather evidence and witness statements straight away.
Your motorcycle accident lawyer will only be able to work with the evidence you provide.
Do not provide any statements to anyone without consulting a lawyer first.
Check out this article for more details on what to do after a minor crash.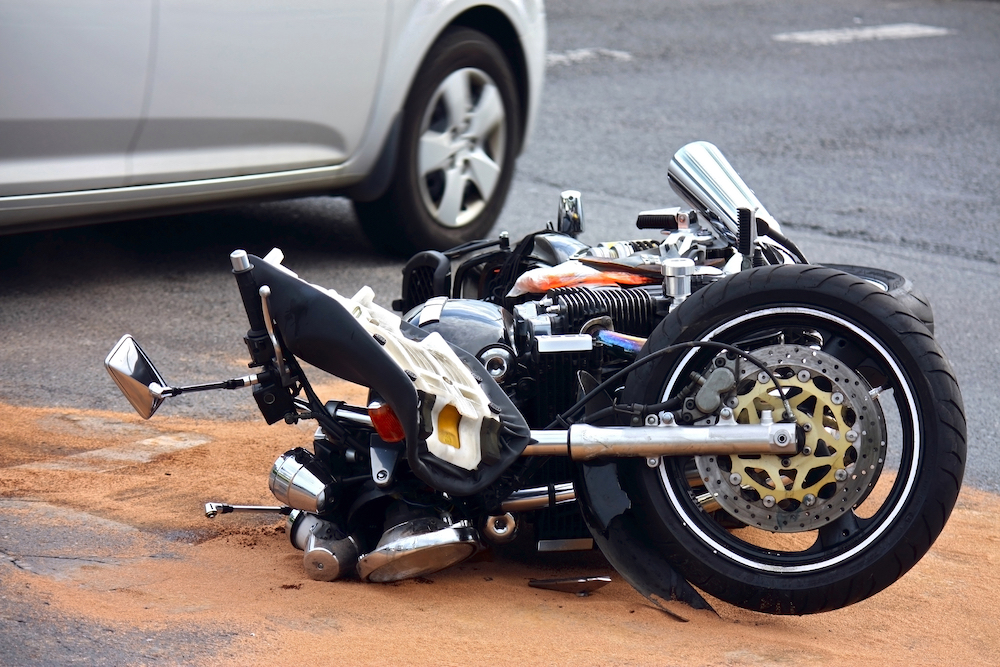 When to hire a lawyer
You probably won't need a lawyer or attorney if you have been involved in a minor motorcycle accident where you suffered no injuries and it was your fault.
However, hiring a motorcycle accident lawyer could be vital in the following cases:
• You and/or someone else has been injured;
• The crash was caused by another motorist;
• The crash was caused by faulty road conditions, such as a broken traffic light, inferior roadworks, or a missing sign; and/or
• You are uncomfortable with the demands your insurance company is placing on you.
How to choose a motorcycle lawyer
It makes sense that you hire a lawyer with experience in motorcycle crashes.
Motorcycle accidents are different from other crashes because of the high costs of repairs and medical bills even after a minor crash. Riders are also more vulnerable to other motorists, weather and road conditions. 
A lawyer may be able to help you recover medical expenses, money lost due to your inability to work, damage to your vehicle and more.
When consulting with a potential lawyer for your motorcycle crash, look for one who:
• Is experienced in all traffic laws;
• Has recommendations based on crash evidence provided;
• Has worked on cases involving diverse types of motorcycles;
• Is well-versed in personal injury claims;
• Will be able to help you file your claim and deal with your insurance company; and
• Is committed to securing you the rightful financial compensation you deserve in the crash.
You may also ask for the lawyer's or their firm's results involving motorcycle crash cases, and peruse reviews online. 
Conclusion
Consult with several lawyers and firms and find someone with whom you feel confident and comfortable.
In Australia, we recommend Maurice Blackburn Lawyers, Macrossan and Amiet Solicitors and East Coast Lawyers.
A lawyer who is realistic about your chances is far better than one who promises you the earth.
Like anything, if it sounds too good to be true, it probably is!