Himiway Electric Bikes is gearing up to add three new high-quality eBikes in 2022 to expand their already class-leading lineup. The introduction of the Softail Supreme eBike, Multifunctional eBike, and a new Premium version of the All-Terrain eBike will begin in late 2021 to early 2022, and each bike will bring with it the specialized characteristics that all Himiway bikes carry. These are long battery life, high power motors, and every bike having a full, multifunctional LCD display.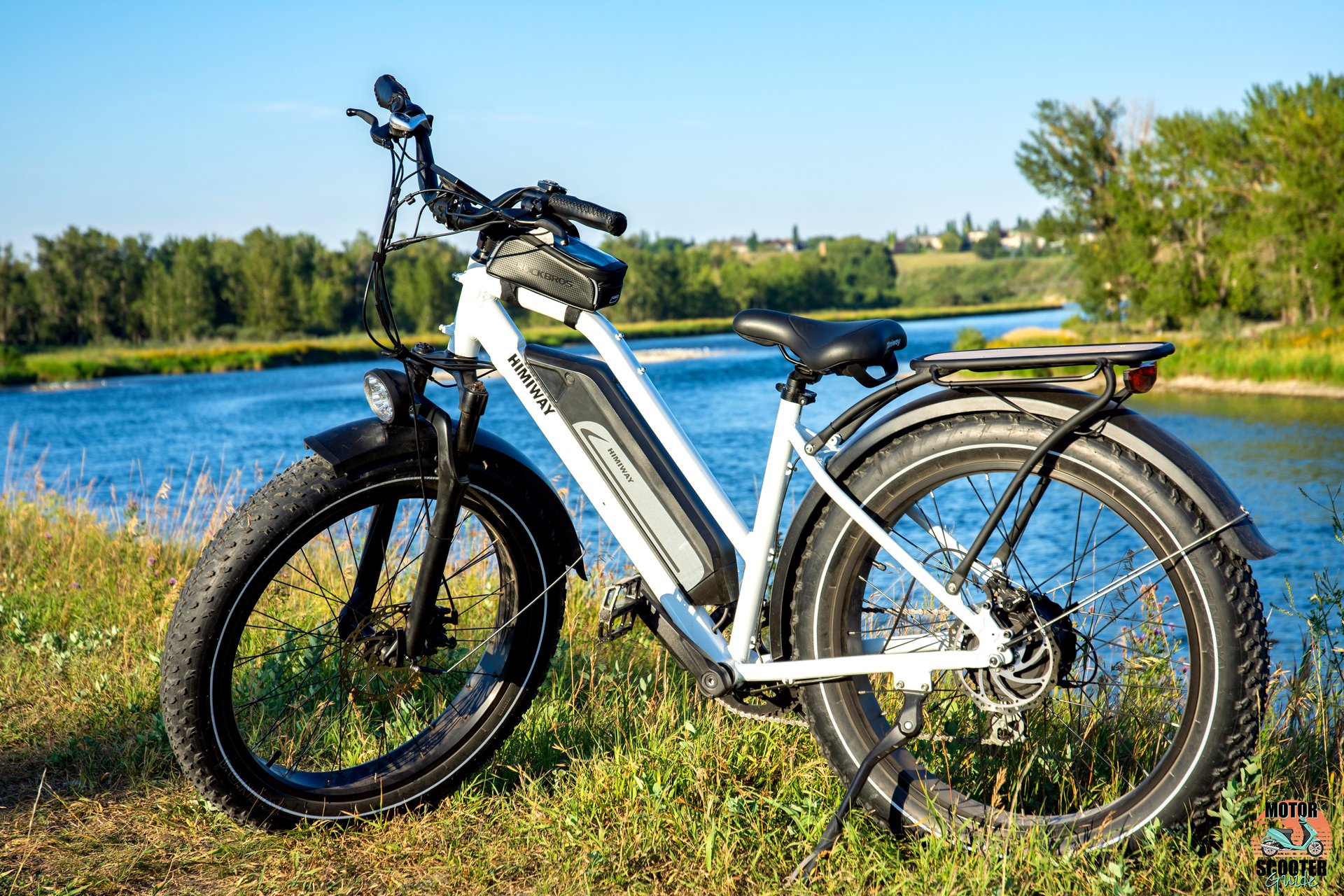 Himiway's 2021 Step-Thru Cruiser – Read our review here!
Himiway CEO Mike Walker is confident that these new models will "delight both returning and new customers." Mike is also excited about the fourth quarter of 2021, when "we will be announcing four new bikes across three categories as an extension of our mission to revolutionize the eBike experience for all riders."
The Softail Supreme eBike will be the "most innovative bike yet," according to Mike. The bike will have top-notch front suspension. Borrowing heavily from their motorcycle riding brethren, this new Softail Supreme will also have a full suspension system on the rear, of the type you see softail cruisers use for the smoothest ride possible. This will make the Softail Supreme the most comfortable commuter bike on the market.
The Multifunctional eBike, as the name implies, will offer Himiway riders a bike that can do it all. From grocery shopping to making deliveries, this new member of the Himiway lineup is versatile and can be expanded upon with cargo baskets, saddlebags, or a combination of the two. The Multifunctional eBike is Himiway's statement of utility and adaptability, as in many urban areas, eBikes are now the preferred way to travel, instead of using a car. This is both due to the ease of use, as well as the low total cost of ownership. As Mike says, "Maximum utility at an affordable price."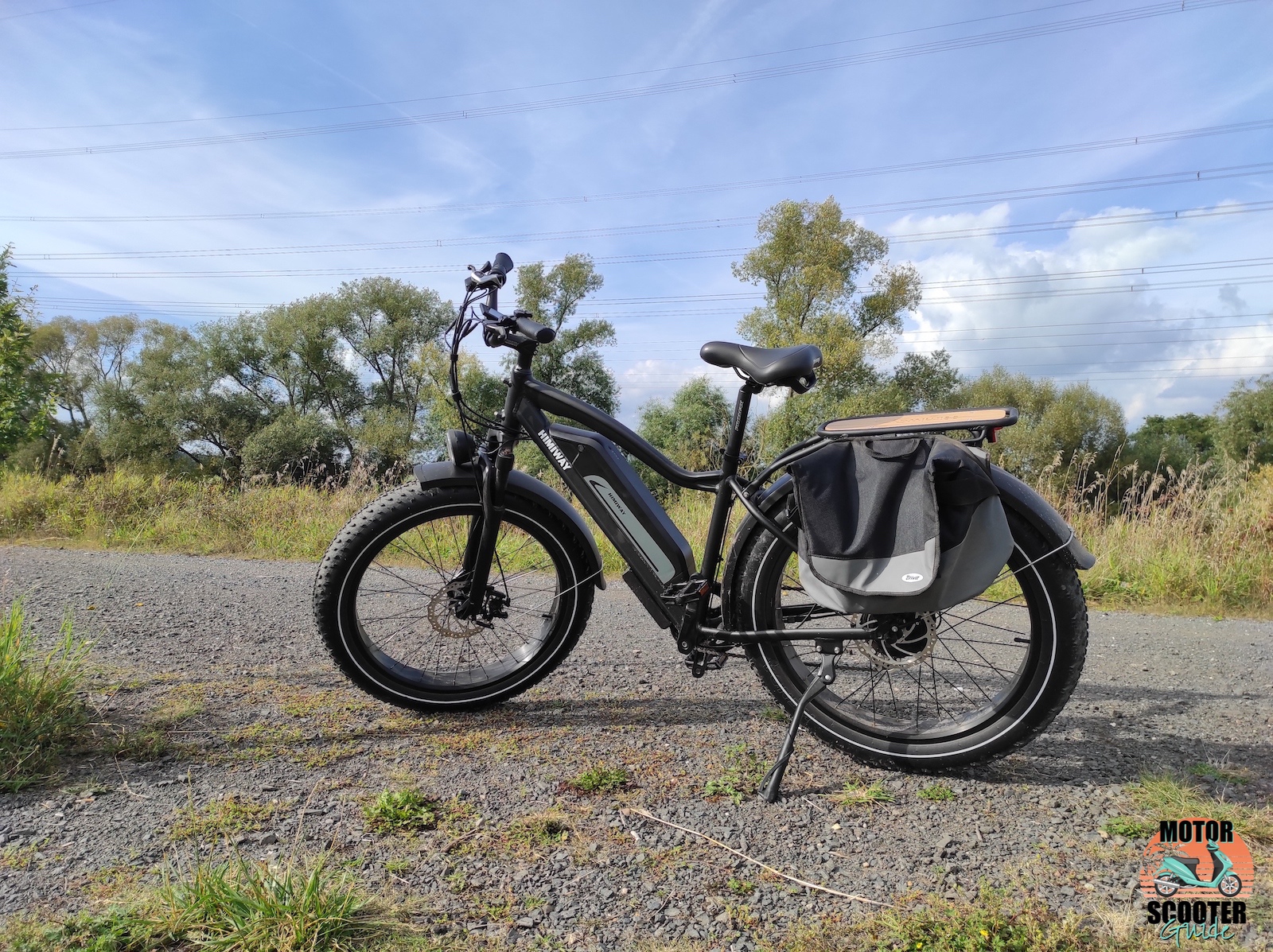 Himiway's 2021 All-Terrain Cruiser – Read our review here!
The last of the new eBikes for 2022 is going to be the Premium All-Terrain eBike. This bike will be the first true crossover model in Himiway's lineup, as it will be "A blend of mountain bike and urban cruiser." This is truly meant to be a 7 days a week eBike, commuting on the weekdays, pounding the trails on the weekend. With Himiway's excellent style, flexibility, and off-road capabilities combined with their experience in making class-leading commuter bikes, the Premium All-Terrain is expected to be widely adopted by riders of all ages and riding styles.
As CEO Mike reaffirms, "We have the expertise and passion necessary to give our riders the best transportation experience possible during commutes, running errands, or simply getting daily exercise with our eBikes."
In addition to the new models coming, Himiway is also proud to provide one of the best warranties in the eBike market space, as well as high-quality, first-party accessories, and full customer support throughout the buying and ownership process.
Join the free email subscription list for access to early bird pricing, regular giveaways, flash sales, exclusive product information, and livestream announcements. To learn more, please visit https://himiwaybike.com/ or follow @Himiway on Facebook.
Media Contact
Company: Himiway
Phone: 1-816-399-3680
Email: support@himiwaybike.com
Address:
4250 Shirley Ave,
El Monte,CA 91731