Celebrating the 75th in the Down Under (Austraila and New Zealand that is) Marvel Comics and Harley-Davidson dealers teamed up to build an HD "Comic series of 27 custom motorcycles" inspired by heroes and villains in the Marvel-verse.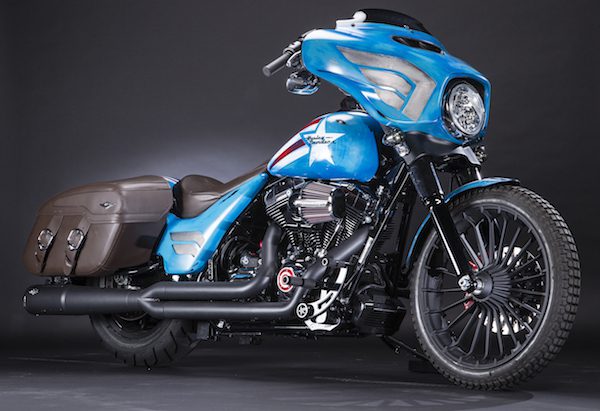 But you are going to have to win one if you want one. Classic Marvel.
Here they are – which one do you think is my favorite?
See the full set of bikes and vote for your own here.
Official Trailer
HJC Helmets and Marvel
HJC also teamed up and made a few of their own collaborations – See them here.