Before buying your first eBike, you should consider several factors—like where you plan to ride, on what terrain, and your average journey length. Perhaps you're only looking for a lightweight and compact folding eBike for your morning commute, or maybe you would prefer to ride the dirt tracks and go off-road with an electric mountain bike.
With so many possibilities to pick from, we'll cover the most important things for each rider to consider. So, let's begin our buyer's guide to eBikes with the different model options and designs.
A Guide to eBike Model Options
While many niche models exist, we'll focus on the most popular and readily available ones. With so many models to choose from, it's crucial to find one that meets your requirements. We break down each eBike style and their uses below.
Mountain eBikes
Electric mountain bikes excel at riding on trails, uphill and off-road. These models typically offer greater power and performance over their street bike counterparts. However, mountain eBikes still make a great choice for commuters and city riders, often claiming a bigger battery and better waterproofing.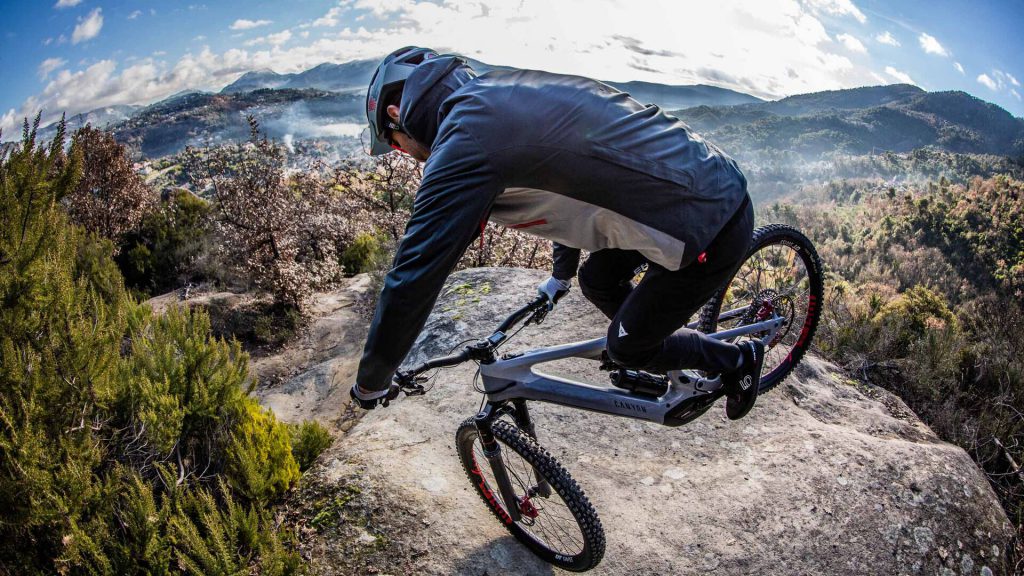 Via canyon.com.
Many electric mountain bikes come without the rear suspension of hardtail models and instead compensate with a front fork (although hardtail electric mountain bikes do exist). Front-fork models can still be useful for trail-riding and commuting, but serious off-roaders may prefer a higher end model with dual suspension.
We also recommend looking at a fat tire design, which is a cross between a mountain and road bike. These hybrids often prove suitable for tackling a number of terrains without compromise, even claiming some off-road functionality.
Folding eBikes
Although not solely made for commuters, folding electric bikes predominantly see use under this role. They offer a highly compact, lightweight, and convenient method of transportation, with most models neatly packing up in seconds. As such, they have become a top pick for city commuters.
If your future includes packing your ride into a car trunk or taking it onto a train or bus, a folding eBike is your ideal choice.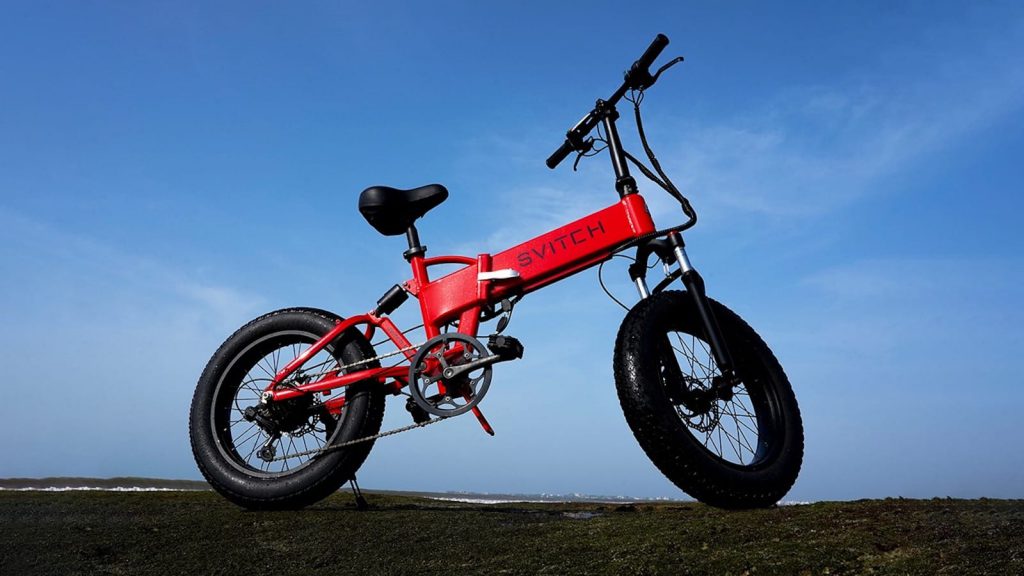 Via thegadgetflow.com.
In recent years, folding electric bikes have become much more efficient, mostly thanks to advancements in battery technology. GoCycle currently produces one of the best folding bikes on the market and shows no signs of slowing down.
Despite this, these small designs remain unsuitable for long-distance journeys. Other commuting eBikes maintain a full-sized frame and adopt more of a street bike design. These full-frame eBikes offer a more comfortable ride with more control over various terrains and long distances—we'll discuss them next.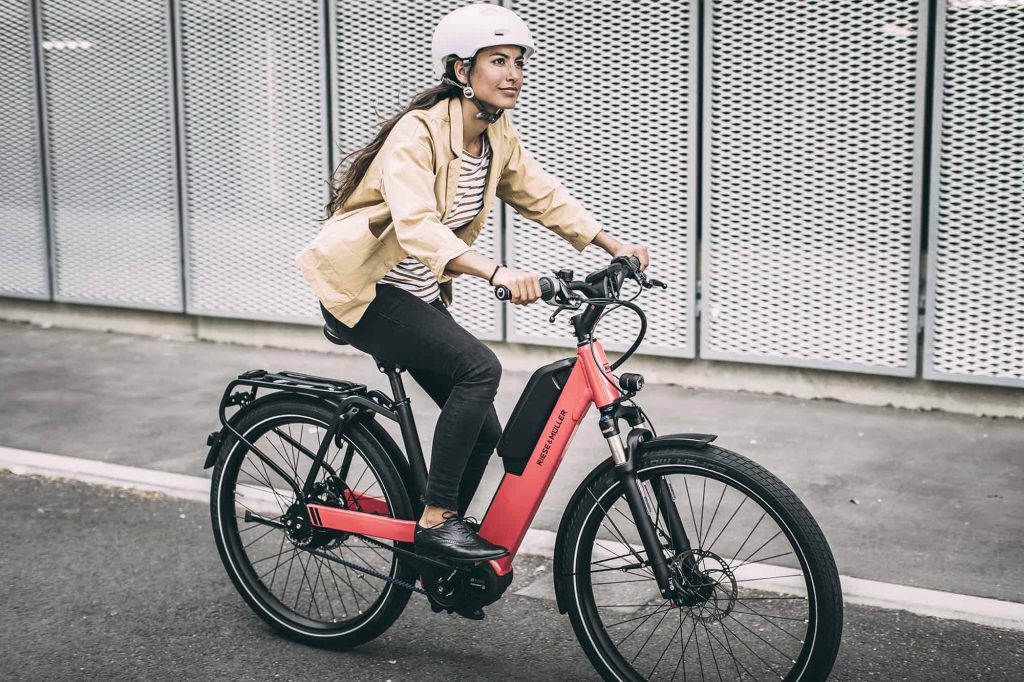 Via sandiegoflyrides.com.
Commuter eBikes
As the name suggests, commuter eBikes were made to operate on the road and prove perfect for getting from point A to point B. These designs typically possess a thinner frame and wheels, remaining very light overall.
If these models were more compact and offered folding variants, they would take the top spot for commuting.  However, a key downfall of these designs is their lack of suspension, making them unsuitable for off-road use or anywhere other than urban environments.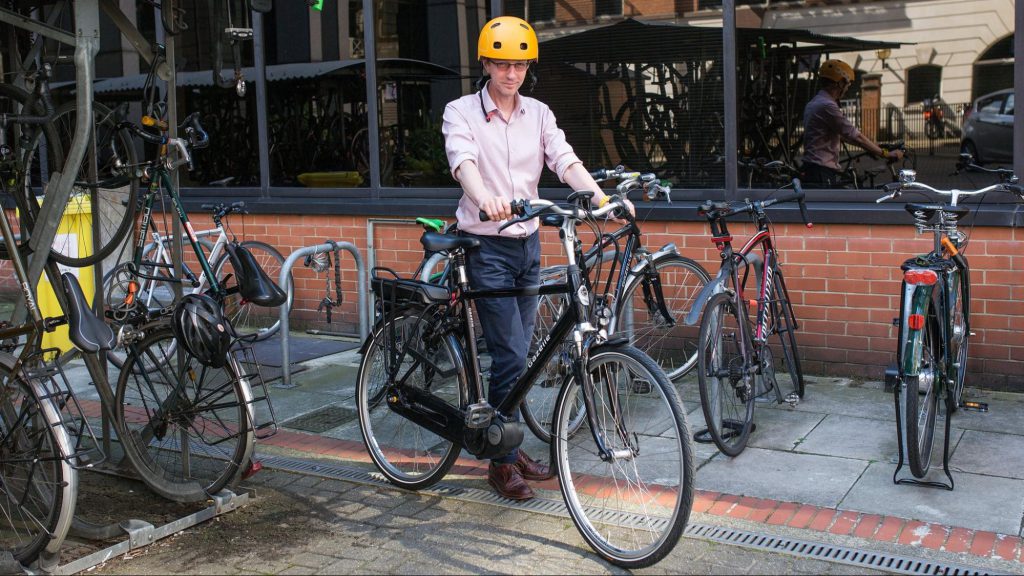 Via ft.com.
Road and city bikes often prove lighter, although a little thicker than traditional street models; they're designed for maximum efficiency and easy pedalling over long distances. Fashioned with lightweight frames, these bikes often claim superior mileage and comfort over folding eBikes.
If you're a mid-to-long range rider sticking to roads and other flat surfaces, these models make a top choice. Pedego currently offers a selection of quality road and city eBikes at good prices.
Electric Cargo Bikes
Also known as 'freight bikes', these peculiar designs will always hold a special place in our hearts. Electric cargo bikes make for the ultimate inner-city utility vehicle, essentially being the bike equivalent of a luxury SUV.
Cargo eBikes are designed to help riders move as many items as possible per journey, often achieving this through a bulky front loader. While this greatly improves the utility and function of the bike, handling these long designs proves cumbersome and unwieldy. Other innovations include a stretched rear frame that provides a foot or cargo platform on both sides of the rear wheel.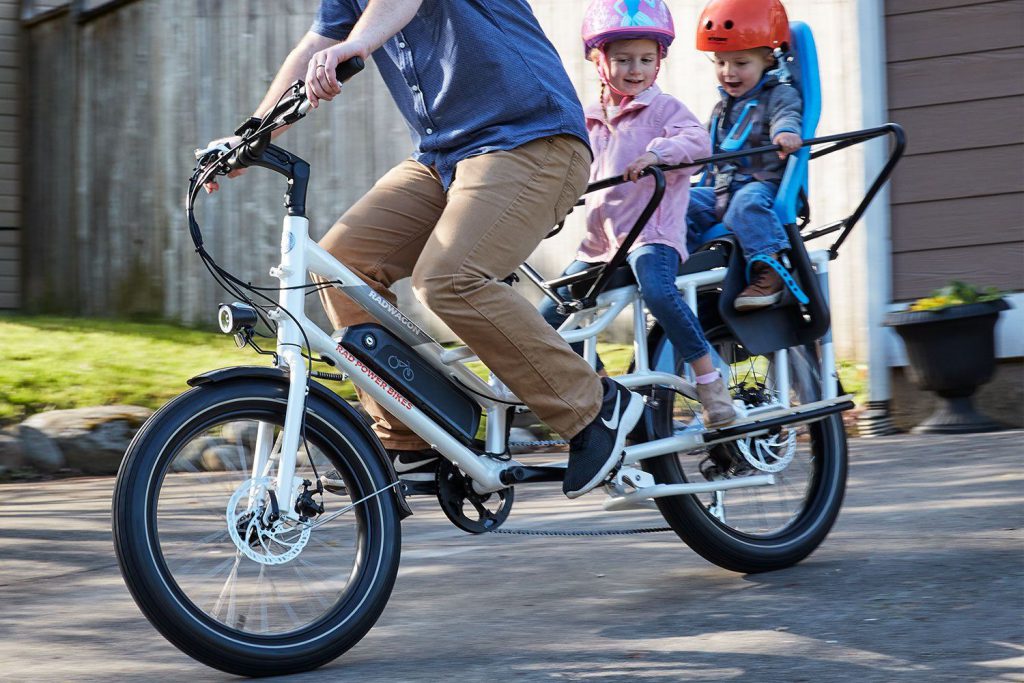 Via Pinterest.
Still, electric cargo bikes tend to be remarkably strong, with most designs supporting capacities of up to 150kg+. It's clear that these bikes best suit inner-city delivery workers and business owners, offering an eco-friendly solution to transporting your products or food.
Alternatively, you can always strap on a couple of seats for your kids and ride with them around town! We love to see the ever-evolving innovation behind these practical designs, with the Radwagon 4 proving our personal favourite.
Fat-Tire eBikes
Fat-tire ebikes prove perfect for nearly all terrains. Riders can often have the most fun with these models, which excel in both on and off-road conditions. Speed through soil and mud or snow and sand with control, all thanks to their chunky 4″+ tires.
Unfortunately, low to mid-tier fat-tire eBike models lack significant suspension, instead only opting for a front fork. As with mountain eBikes, however, many more expensive models include improved suspension.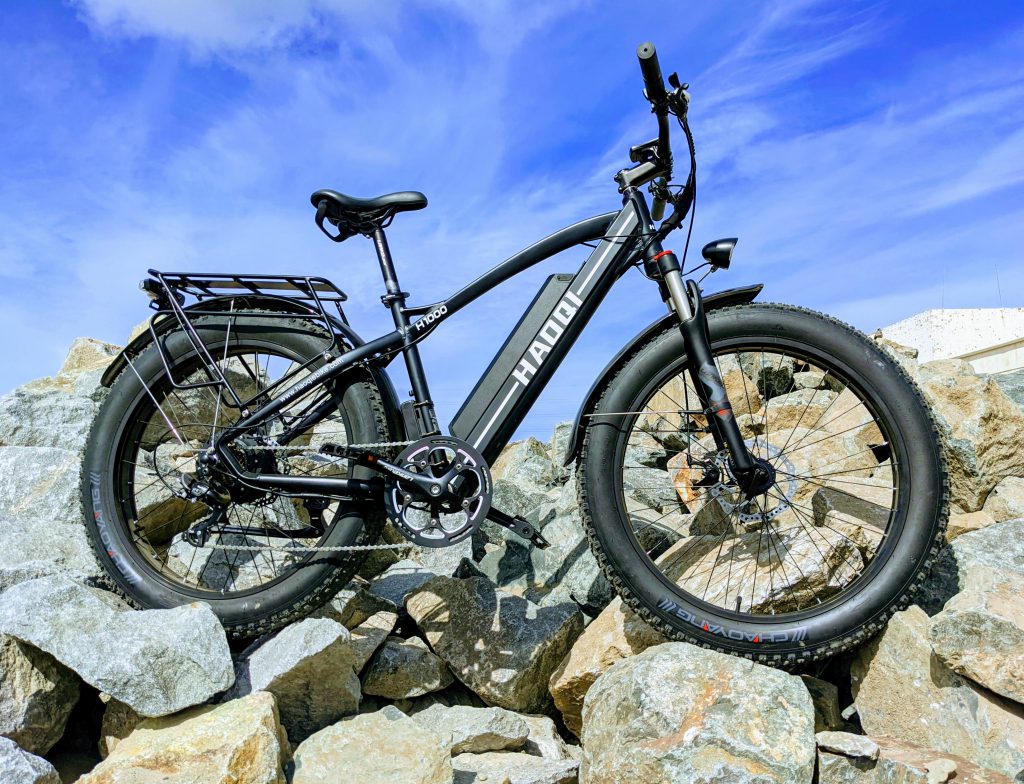 Image Source: cleantechnica
Although the large tires offer some shock absorption, models without much suspension make off-roading on tougher trails difficult, resulting in a lack of control and a rough ride. Once seen only as a gimmick, fat-tire bikes have gone a long way in the past few years. As a result, they now make a perfect option for eBike enthusiasts everywhere and prove very versatile to ride.
Electric Cruiser Bikes
Cruiser eBikes prioritise ease of use and style over all else. They look great, often incorporating a wide seat, ample suspension and raised handlebars angled towards the rider—just like many classic cruiser motorcycles. The pedals are positioned a little further forward, allowing riders to rest both feet flat whenever stopped, lending you even more comfort.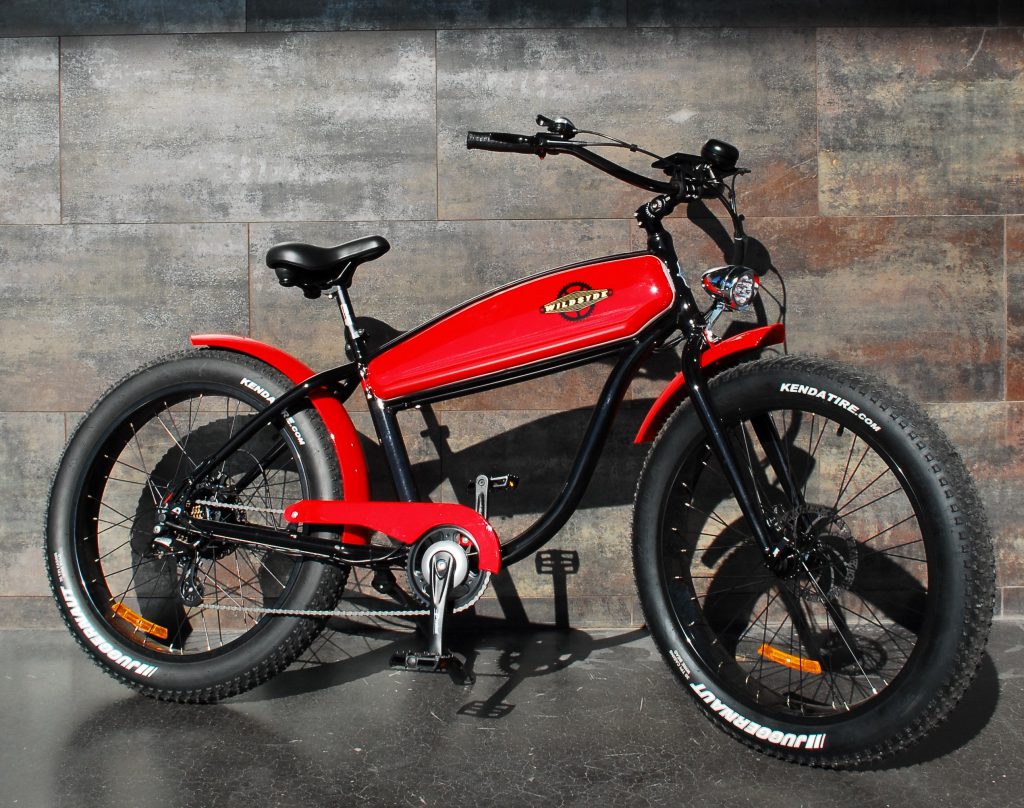 Via outsidebusinessjournal.com.
Despite this, these models prove larger and heavier than most other eBikes, making them hard to manoeuvre and transport. If you only plan on some relaxed leisurely riding, an electric cruiser bike is a perfect pick. Once again, Pedego remains one of the top producers for these models.
eBike Price Ranges
If you're about to buy your first eBike, consider your budget carefully. Here's a breakdown of what you can get, depending on what you pay for.
Cheap eBikes: $200–$500
Don't expect much in the way of performance or lifespan for these models, you get what you pay for! eBikes of this price range are usually from relatively unknown brands and lack warranty or any after-service care.
However, some brands offer refurbished eBikes for around this price—just make sure to check their reviews first. Our team had a hard time finding models this cheap, as most have been removed by various vendors. Leave us a comment if you've found a discount or budget brand that you're unsure of.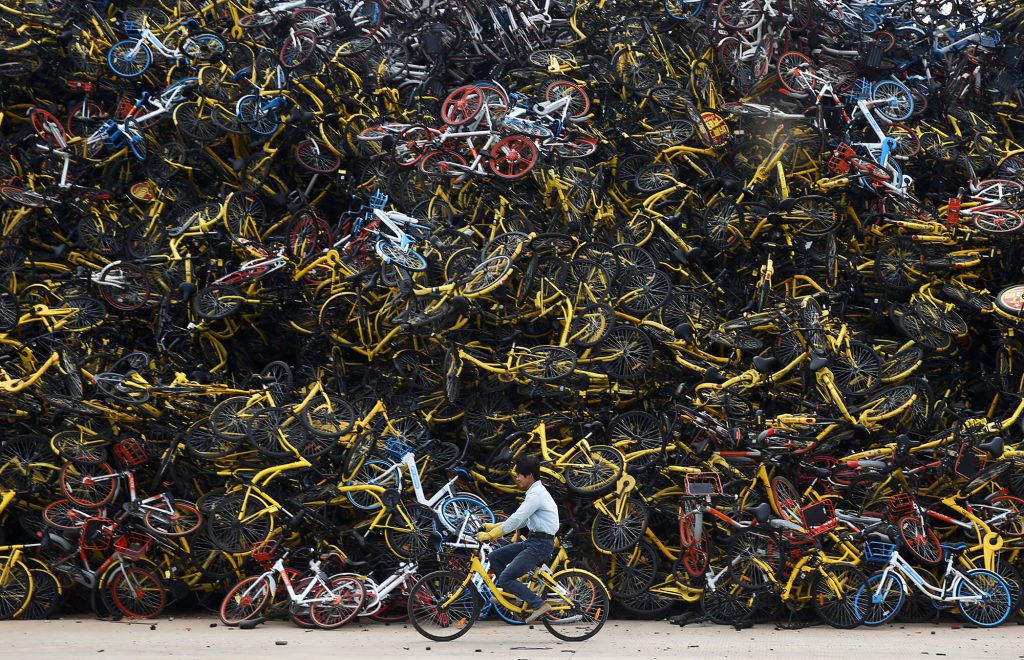 Via darkmatterlabs.org.
Budget eBikes: $500–$1000
The next step up, 'budget' eBikes are highly affordable models of typically decent build quality. For example, Swagtron offers a wide selection of folding budget eBikes for $500–$850, with additional warranties available on all purchases.
These types of models are competitively priced, but not usually cheap when it comes to their key components. Generally, you'll find worthwhile folding eBikes within this price range, and even some decent bigger bike models.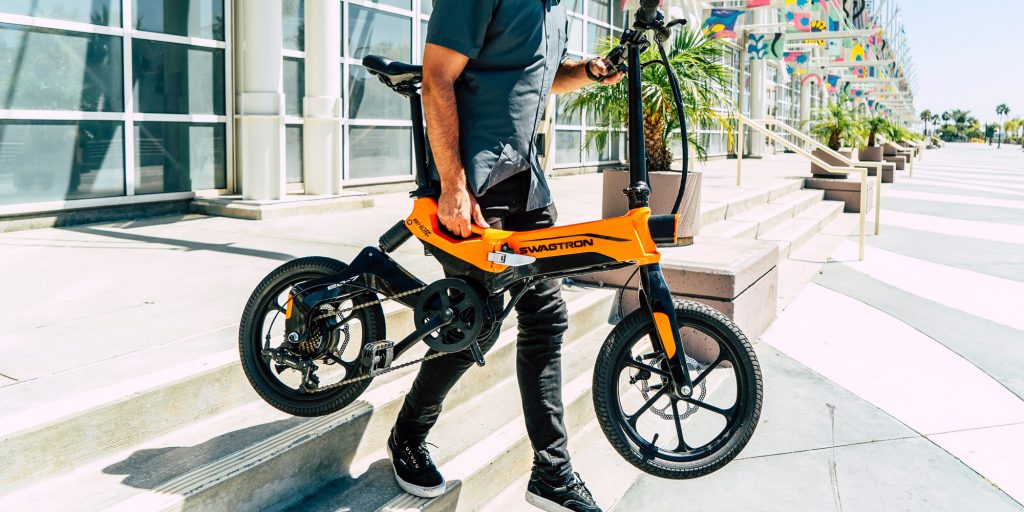 Via electrek.co
Mid-range eBikes: $1000–$2500
At this stage, we start waving goodbye to budget components and cheap materials. Mid-range models are where it gets fun.
Overall builds and frames are much sturdier, with more comfortable designs and quality components sourced from leading brands, such as Shimano. This means longer lifespans, bigger batteries, better braking, more power, and all-around improved capabilities.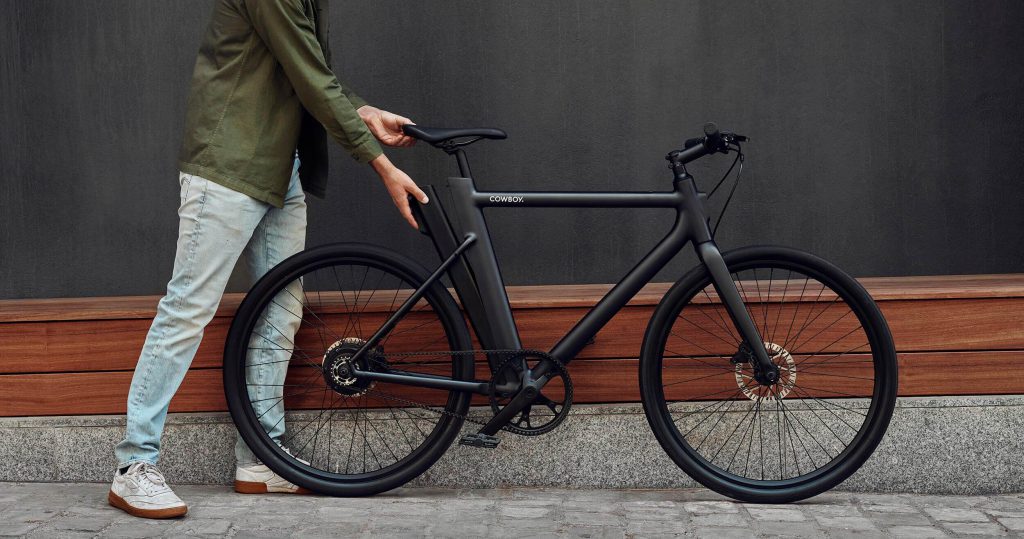 Via thearches.co.uk.
High-end eBikes: $2500–$5000
Although starting at $2,500, electric bikes of this calibre easily reach prices of $5,000. It's very unlikely to see any budget components used in these models. Suspension, brakes, shifters, and most other parts are sourced from leading suppliers.
These premium quality eBikes usually see production from big brands such as Giant. QuietKat also stocks a number of high to top-end models throughout their range. Alongside this, several automotive brands have also launched their own premium quality eBikes, such as BMW.
Make sure you are certain about the quality before buying a bike for this price. Please leave us a comment if you feel unsure about a listing or recent purchase.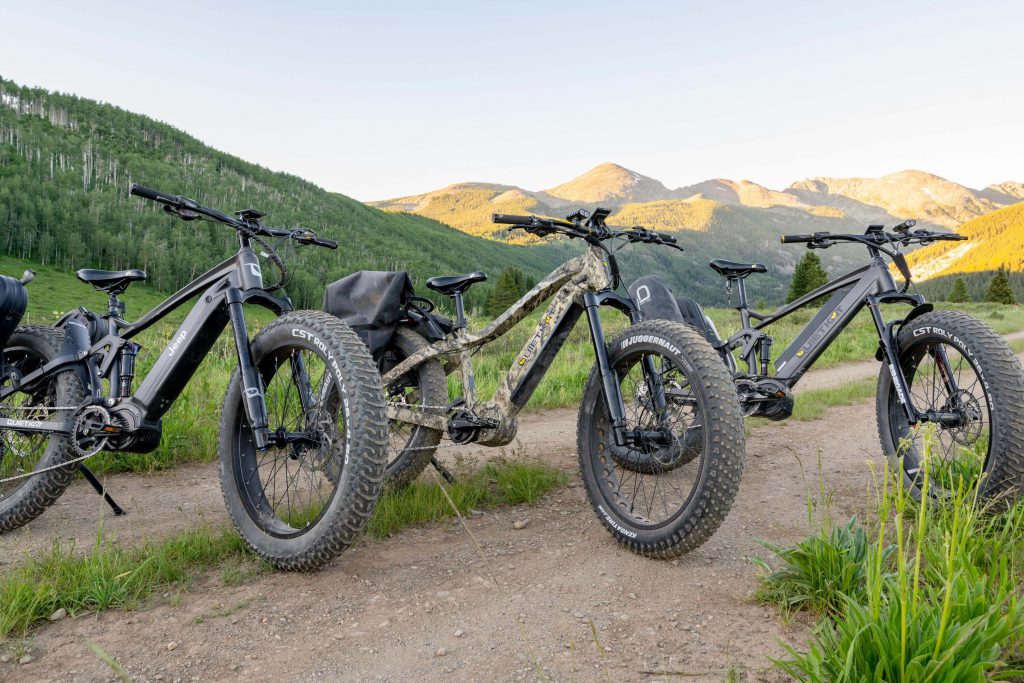 Via www.electrichuntingbike.com.
Top-end eBikes: $5000–$10,000+
Upon reaching the upper echelon of electric bikes, we arrive at these top-end models. These types of eBikes are designed for serious enthusiasts, although in some cases the components used prove no better than high-end models. Essentially, a top-end model is any high-performance electric bike over $5,000.
eBikes of this calibre usually see branding as "downhill bikes" designed to offer unbeatable comfort on rough and rocky terrain. On average, the suspension and other base components for these top-end eBikes are fantastic, although they certainly cost a lot more.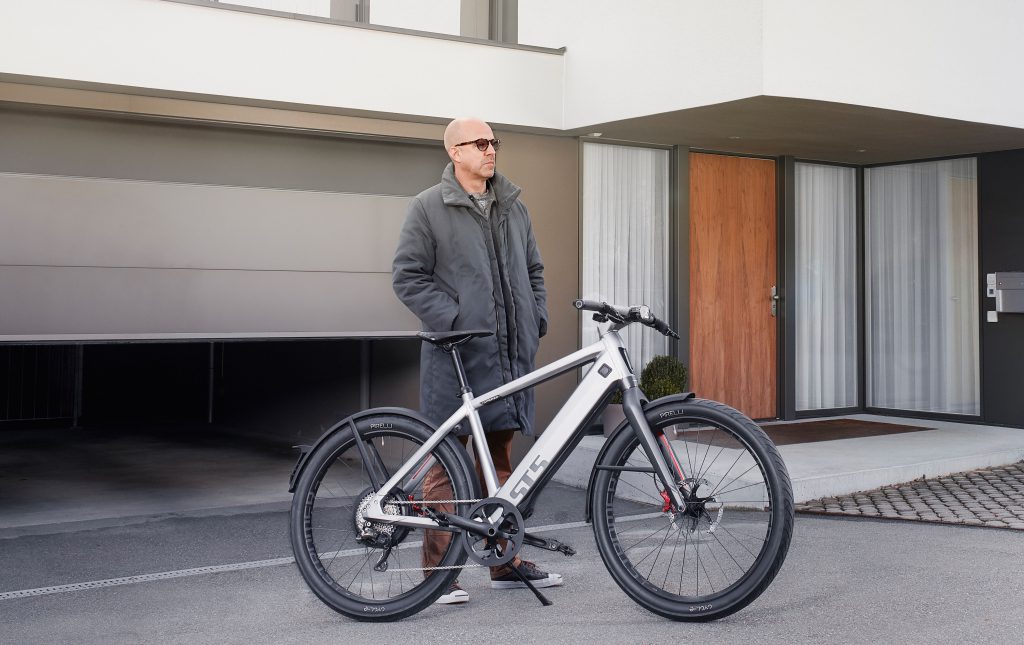 Via velototal.de.
Haibike remains one of the top brands producing downhill bikes, although this design isn't the only 'top-end' model out there. Stromer is another prime example, stocking a selection of only top-end road, street and commuting designs—though in general, models in this price range are the exception, not the rule for the brands who make them.
Choosing Your First eBike: The Basics
Before choosing an eBike for yourself and shelling out the money for it, you'll want to consider your riding needs. Here are a few questions to ask yourself:
What will I do?
There's no need to buy a premium quality mountain bike if you're only ever riding to the shops. Whether commuting or enjoying a relaxing ride with your partner, it's important to know what you plan to use your eBike for before starting your journey.
Where will I go?
Do you need a bike suited for pavement, gravel, dirt, or even rougher terrain? Even though there are many places to ride, considering this factor will make it much easier to choose the right model of eBike.
Find out more about what you'll need to ride your eBike off-road here.
How will I maintain my ride?
Bikes can be complex beasts to maintain and take care of, so having some maintenance skills will be a massive benefit to riders. With proper care, a well-maintained eBike will enjoy a few extra years over its poorly-treated counterparts.
Maintaining your own bike also saves you the time and money you'd spend on getting someone else to fix it. However, the ease of this task all depends on the design of the bike and your understanding of how to fix it. For example, single-speed models contain fewer parts to fix or maintain, while multi-speed versions prove more complex.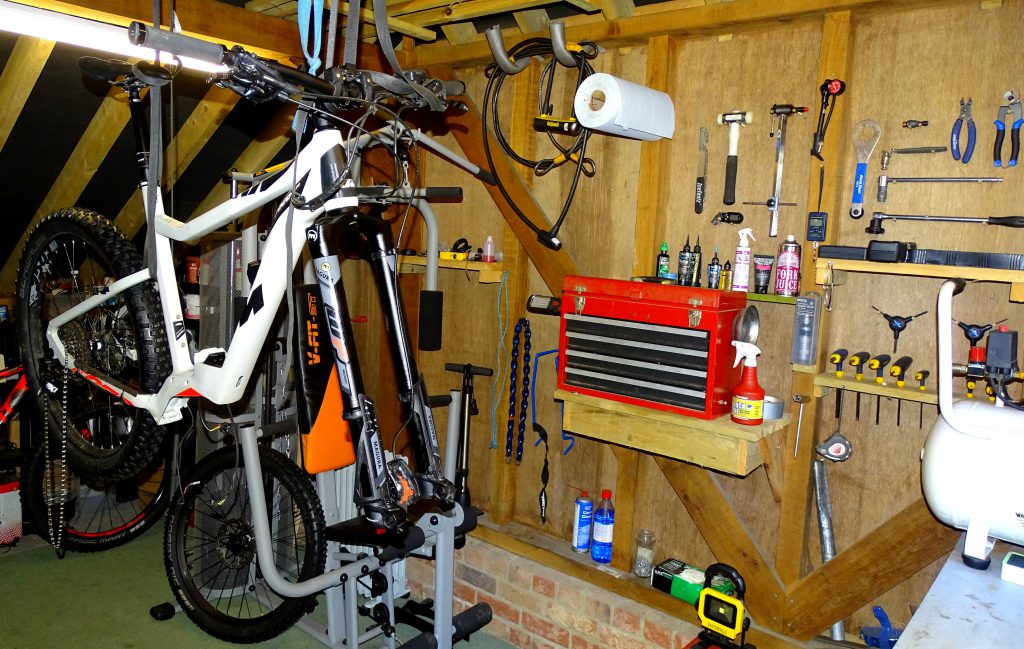 Via emtbforums.com.
Some bikes are much easier to repair than others, so make sure to keep the manual. Read through our electric bike reviews and compare these bike brands side by side.
What's my preferred method of riding?
Currently, mid-drive and hub-drive motors remain the most commonly used motor types across all eBike models. First-time buyers likely won't see the difference, but the type you choose can affect the way you ride.
If you prefer to pedal, we recommend choosing a mid-drive model. If you prefer to use a throttle, hub-drive is your best bet. Each of these motor types come with their own advantages; learn about these in our hub-drive vs mid-drive comparison.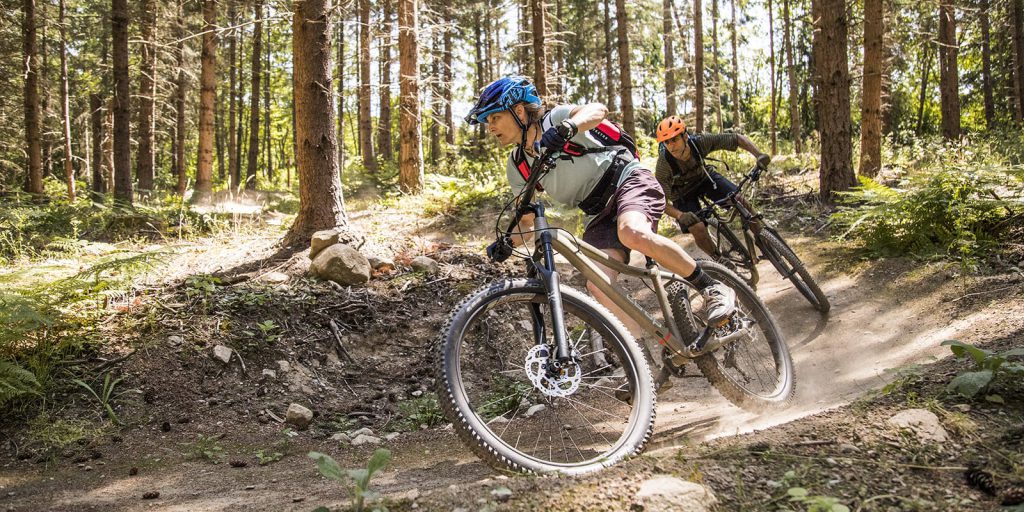 Via REI.
What Accessories Will I Need?
Buying an electric bike that performs to your standards is key, but you'll also need some accessories to ensure a smooth and safe ride. Having adequate front and rear lighting is always important, as it enables you to ride at night and increases your visibility to other vehicles. We recommend the Blackburn Dayblazer set, as it's highly affordable and functions perfectly.
Horns and bells usually come integrated, although this depends on your budget. Don't worry if your chosen eBike does not include these though, as both are easily purchased online.
Lastly, we recommend wearing the correct safety gear at all times, such as a high-visibility jacket and helmet.
Buying Your eBike from the Right Business
This step is often underlooked, but it's quite important. Finding your dream eBike is all well and good, but choosing the right vendor is just as essential.
Consider each option carefully, from the attitude of their staff to their user ratings. Do they have a good selection of stock, or just a few beaten up bikes? A variety of subtle factors can help determine how much a particular retailer cares for its riders.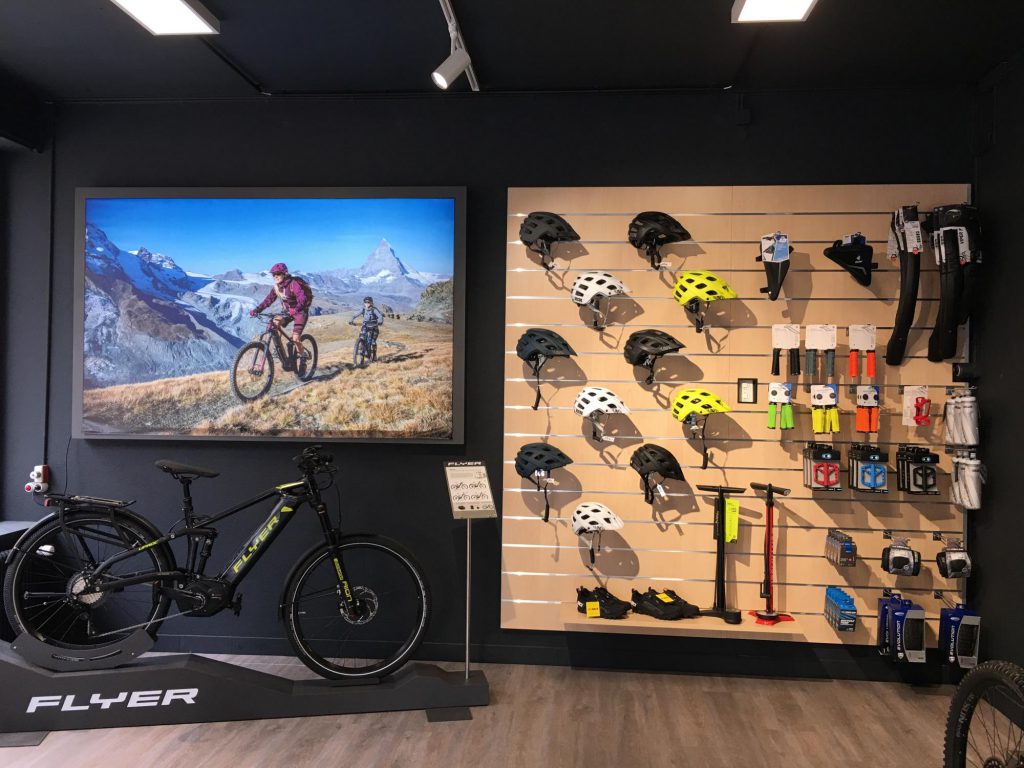 Via paybanks.ga.
Test Ride Before Buying
If you're buying your eBike locally, always ask for a test ride. Test riding an eBike allows prospective buyers to get a better feel for their chosen model.
When you're potentially spending upwards of $10,000 on an electric bike, you most certainly want to see it in person beforehand. Learn everything about your chosen bike first and save yourself any unwanted surprises.
Of course, sometimes this option isn't always available, so try to find video reviews and comparisons regarding your chosen model.
Warranty
This is possibly one of the most important steps of getting a new bike. Nobody wants to be responsible for repairs if their brand new bike breaks down after one week.
Choosing a good retailer that offers or includes a warranty means riders can often have their purchase replaced or repaired free of charge. As it stands, many brands include at least 1 year of warranty for free, but we often see vendors offer a two-year warranty on motors, batteries, and other components—especially on bike models over $1,000.
Set High Standards for Quality
It's important to enter each store with high expectations of their products. If you don't think that a certain model meets your standards, don't buy it! After all, nobody would ever buy a new car if they thought that it would break down within a month.
Furthermore, driving a vehicle of poor build quality puts both the driver and other traffic at risk. An eBike is no different, so try your hardest to ensure you only buy the best within your budget.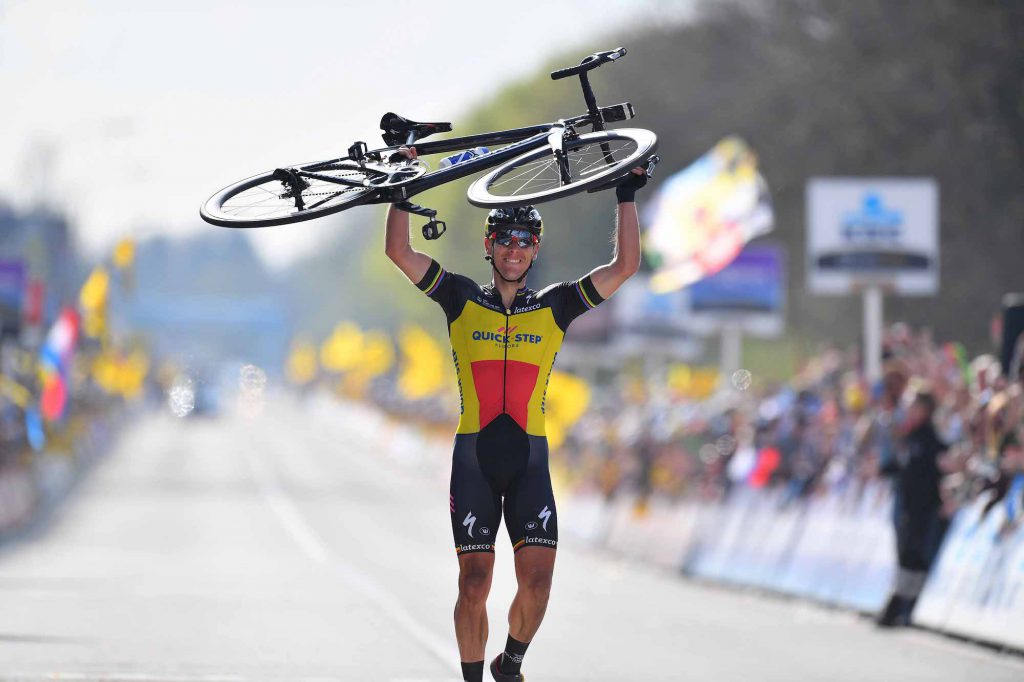 Via cyclingweekly.com.
Conclusion
Although it can seem complicated, buying an eBike is really quite simple. Just determine the type of riding you intend to do, set a budget, and check out different retailers.
Be sure to check the specs for each listing to see whether it supports your style of riding and level of experience. We recommend choosing an affordable, conventional design for your first ride and focusing on a mix of comfort, fun and utility.
Thanks for reading! We hope we helped make your first eBike purchase a breeze. Think we've missed something or have a question? Leave us a comment and we will get back to you as soon as possible.
Want to learn more? Read about the environmental impact of various PLEVs here (and as always, ride safe!).