As of July first, the "Vermont Title Loophole" is dead – and people are worried that scrapped bikes will start to build up, with nobody willing to put in the work to title them.
But first, the obligatories.
What the Hell is a Vermont Loophole?
Previously, the Vermont Loophole (or "Vermont Registration Loophole") was a legal way to get a bike on the road from an out-of-state location; non-Vermonters would mail in Vermont registration papers, avoiding the rapid-fire questionnaires that always accompanied a trip to the DMV with unmarked machine in tow. 
The resultant papers counted as "proof of ownership," regardless of your connection to Vermont – and, suddenly, motor enthusiasts found themselves with the perfect way to get a title on any machine that was:
"It's a valid registration in Vermont, there's nothing wrong with getting one," notes Car Titles.
" It's how you use it that's the problem… and if you use it in the wrong way, you could get yourself into trouble."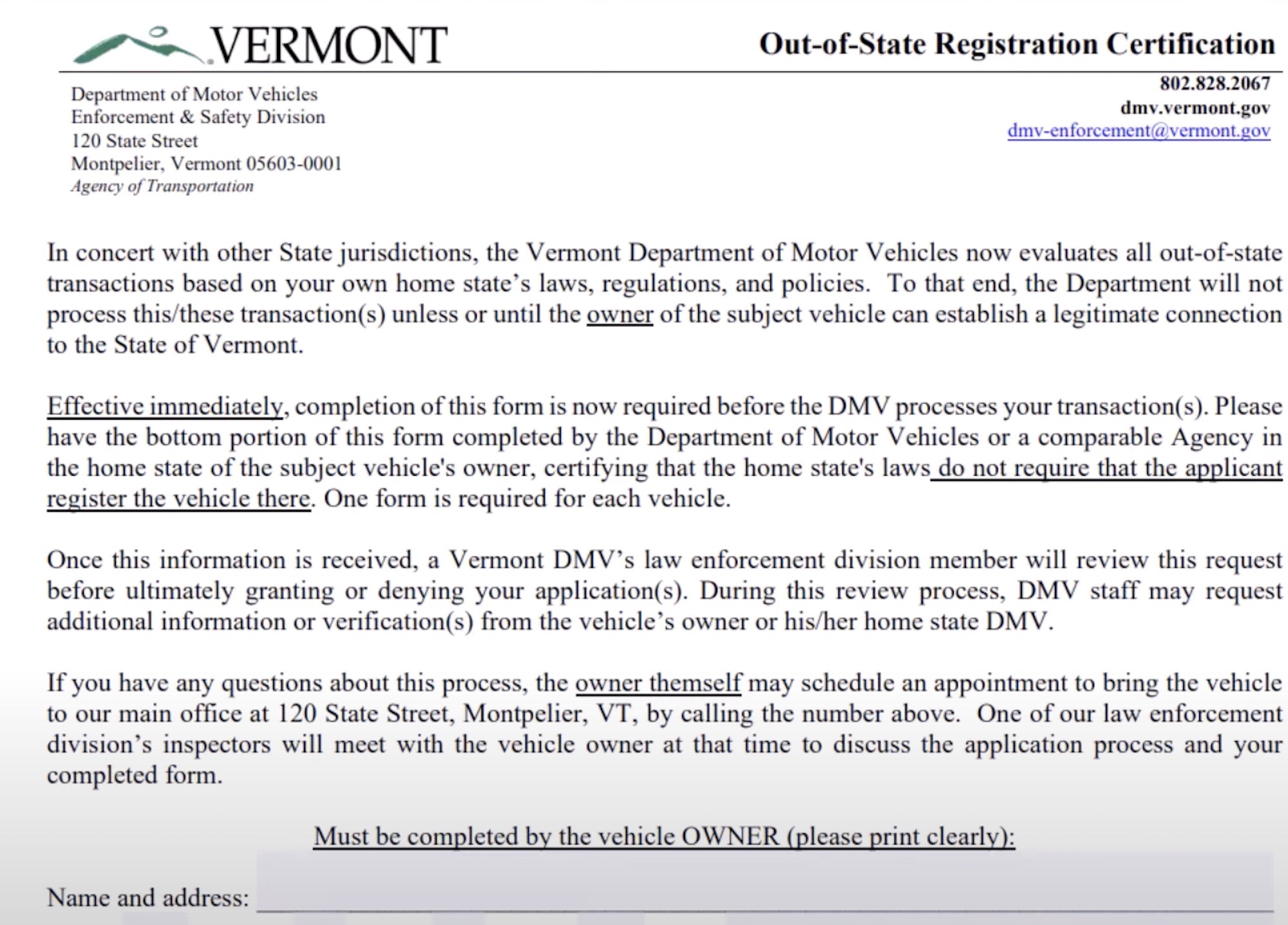 While convenient for out-of-town motor heads seeking to possess a scrap of metal they fell in love with, Vermont's Loophole wasn't entirely foolproof. The nature of the operation meant that out-of-state travel was a royal pain; Vermont title validity was subject to the whims of the agent behind the desk, and Car Titles tells us insurance companies weren't so hot about the whole thing, either.
Regardless, the golden years of easily possessing an unmarked piece of pretty are officially over, unless riders can prove connection to the Land of Butter and Cheese… well, more or less. We're told riders are still attempting the process with a 50/50 success rate, so there's always the flip side of the coin on which to gamble, right?