Moving Forward from the First GT-Air
With 2019 now in swing, Shoei's new full-face GT-Air II helmet will soon flood into dealerships across the country. That means as 2019 winds up you should keep an eye out for this advanced helmet should you need a new one. You should easily be able to grab one of these in March of this year, as the manufacturer marked that as the month it would end up in most dealer showrooms.
Shoei calls the GT-Air II "form and function refined." Shoei based the GT-Air II on the older but still good GT-Air. The original GT-Air combined high levels of comfort, safety, aerodynamics, and ventilation with low noise and a respectable price tag.
The new model features a longer internal sun shield to better shield your eyes, a brand new "first position" for the visor to help with ventilation and fogging, even better shielding from noise, improved aerodynamics thanks to a restyled shell, and ready for Sena SRL2 comm integration.
Improvements All Around
The new helmet design gets three large intake vents and five exhaust vents. That should help keep you cool and comfortable even on warm days. Shoei took pains to position the vents so they better facilitate airflow throughout the entire helmet.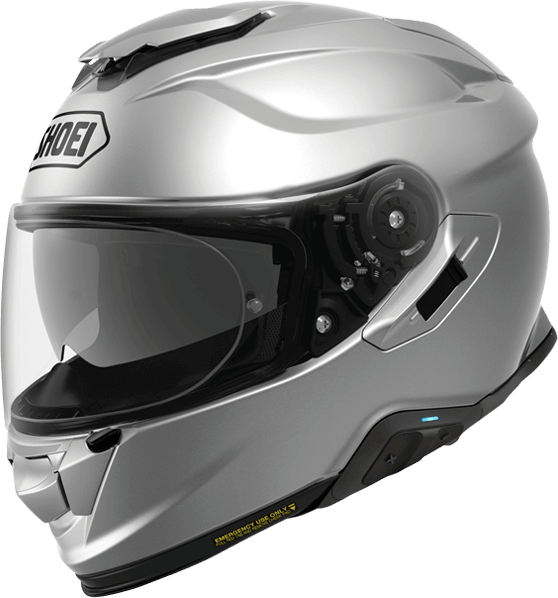 Any helmet has to be safe, and the GT-Air II has quality specs. The shell features a multi-layer blend of fiberglass and organic resins. The liner of the helmet consists of multiple pieces of multi-dense EPS. The helmet comes in three shell sizes to easily accommodate all head sizes. As of right now, I can only find a DOT rating on the website.
Hopefully, as 2019 continues we'll get one of these new helmets in for a review. We'll keep you posted on that and give you a full, detailed look at the helmet once we get our hands on it.