Twitchy wrists across the country are getting ready for MotoAmerica's second annual Pitstop Challenge and a chance at those long $16,000 purse strings – and she's slotted to take place on Friday, March 10. 
The Pit Stop Challenge has long been a thing for F1; with Redbull even committing to a "Red Bull Pitstop Challenge Tour" for the masses, it's high time our two-wheeled teams showed what they're made of.
Together with their pit stop squad, five riders will grace the stage, relying on clockwork efficiency to "change both wheels, simulate filling the motorcycle with gas and then see that team push their motorcycle across the timing strip for the fastest time" (via MotoAmerica's press release published to Roadracing World).
Make a mistake and have a wheel fall off? Disqualified. 
Send a nut flying? You're out.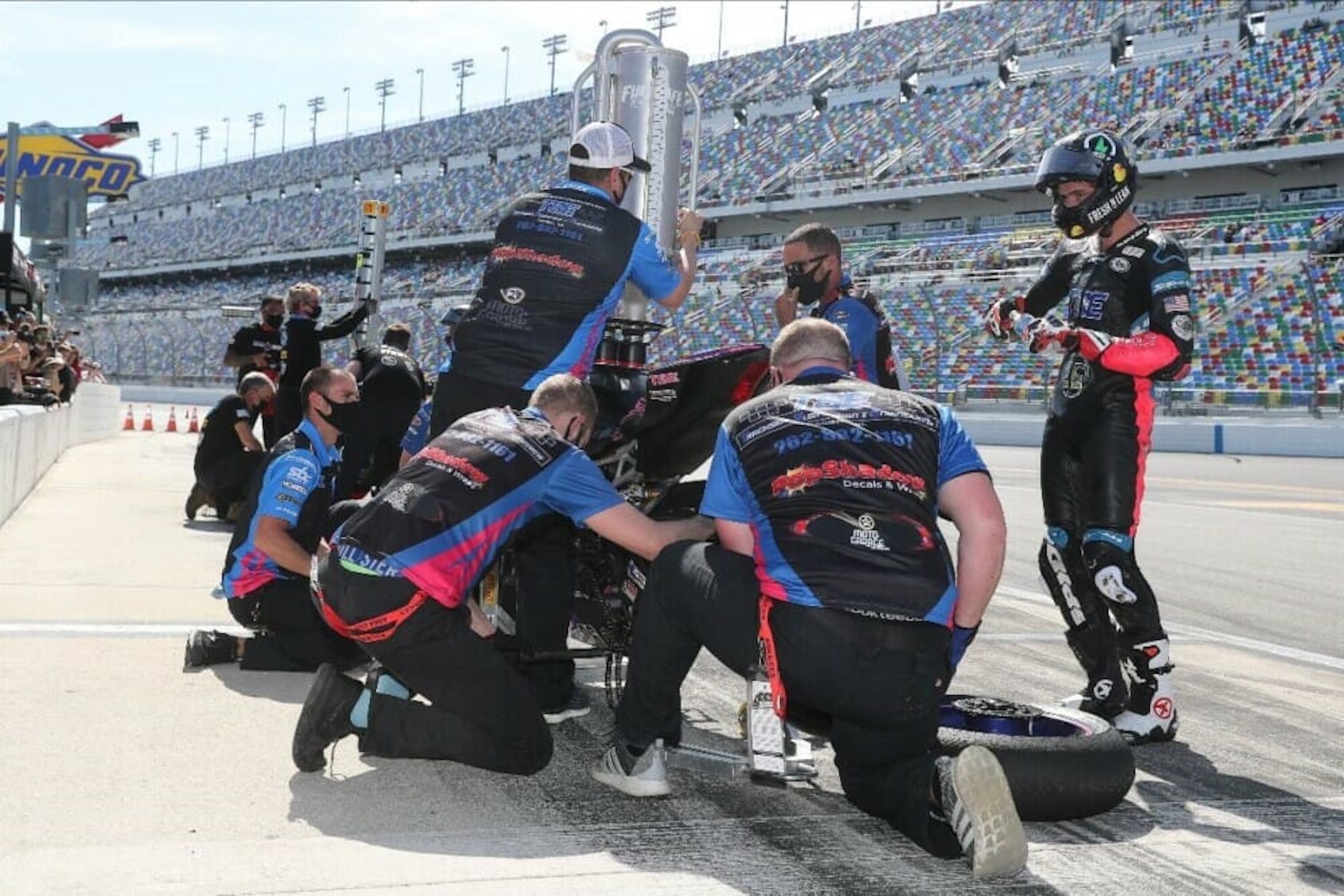 "Last year's inaugural Pit Stop Challenge was a lot of fun to watch," said MotoAmerica COO Chuck Aksland. 
"The fans loved it, the teams really got into the competition of it all, and the event was a complete success. For those who can't be there in person, the contest will be broadcast on MotoAmerica Live+ with Michael Hill again calling the action and getting the crowd pumped up in Victory Lane."
Everything donated by sponsors will be given to the purse; $7,500 will go to the Pit Stop Challenge winner (plus $1,000 worth of VP Fuel), with runner-ups receiving $5,000 and third place winning $3,500.
Are you into MotoAmerica's Pit Stop Challenge?