With the year's big announcements underway for Ducati (on the racetrack, in the lab, and on the collaboration podium), we've been prepped very nicely for our next iteration of the Ducati World Première – and we're already getting the names of some of the models to be revealed.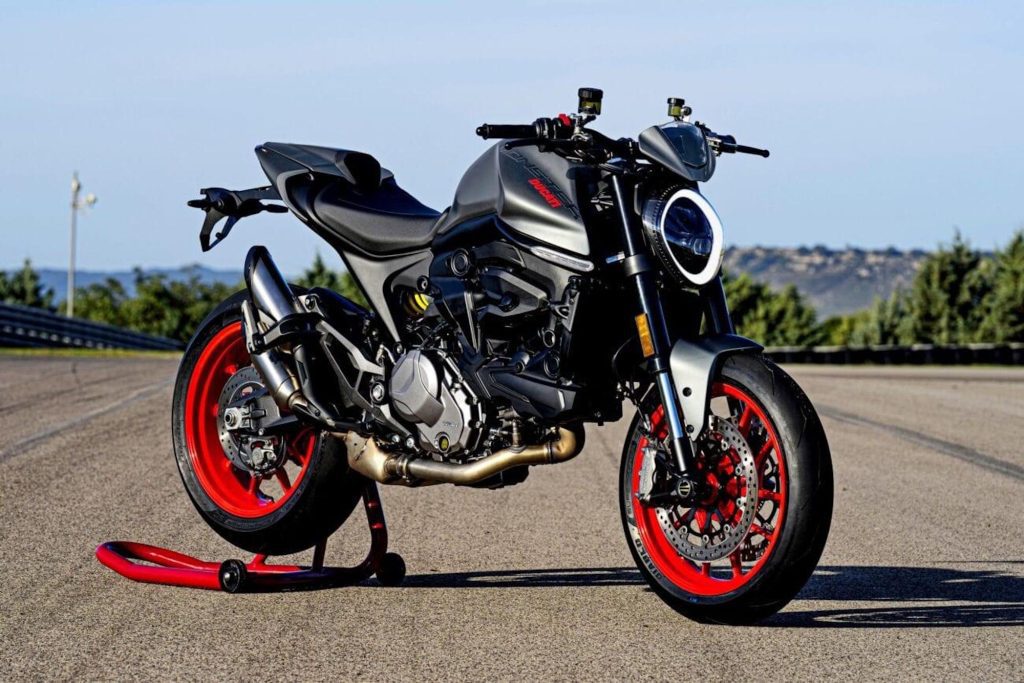 The report from Motorcycle.com states that 2023 will have seven episodes and will start in less than a month, with a September 2, 2022 start date. 
Based on the end date of the series (just three days before the start of EICMA 2022), we're expecting Ducati to give us a few new models for their future lineups as the year rounds into Q1 2023; currently, we have the following for the episodes: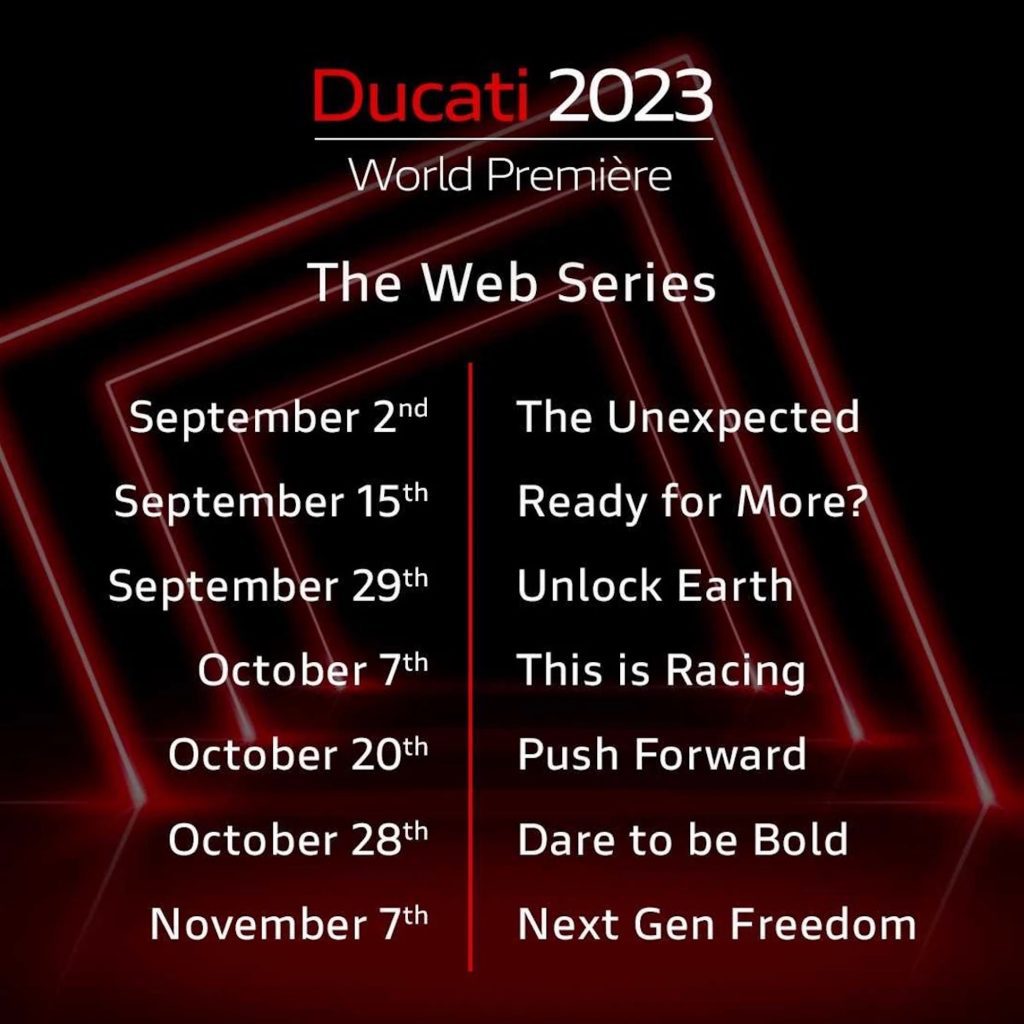 The 2023 Ducati World Première
Episode 1 | The Unexpected
– Sept. 2, 2022
Episode 2 | Ready for More?
– Sept. 15, 2022
Episode 3 | Unlock Earth
– Sept. 29, 2022
Episode 4 | This is Racing
– Oct. 7, 2022
Episode 5 | Push Forward
– Oct. 20, 2022
Episode 6 | Dare to be Bold
– Oct. 28, 2022
Episode 7 | Next Gen Freedom
– Nov. 7, 2022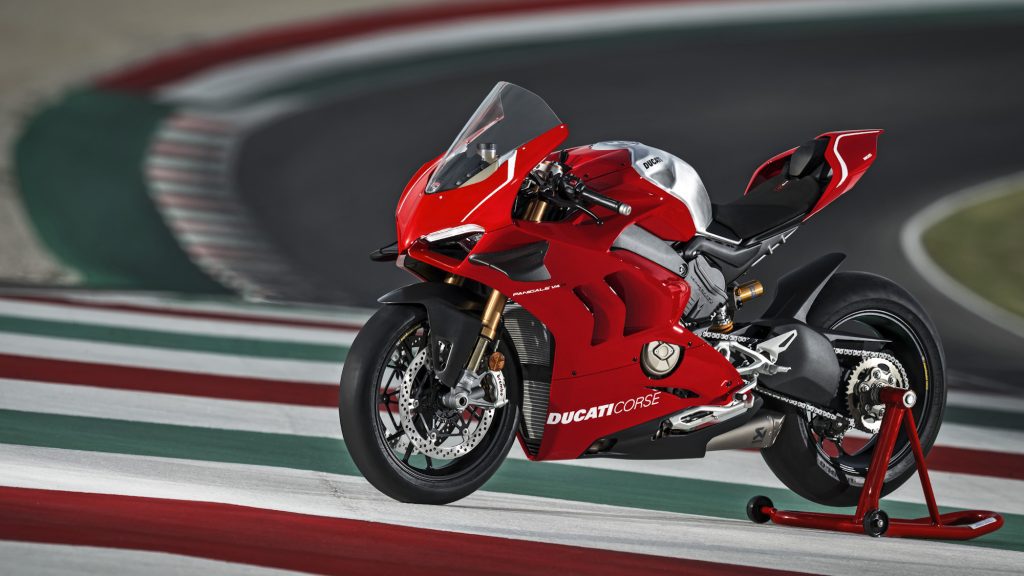 "Apart from the episode titles, Ducati has offered one more clue: the final episode will be a model that was previewed for visitors at World Ducati Week," hints the report. 
"Though Ducati has managed to prevent any photos of the WDW preview from going public, a report from Moto.it confirms the new model is the next-generation Ducati Scrambler."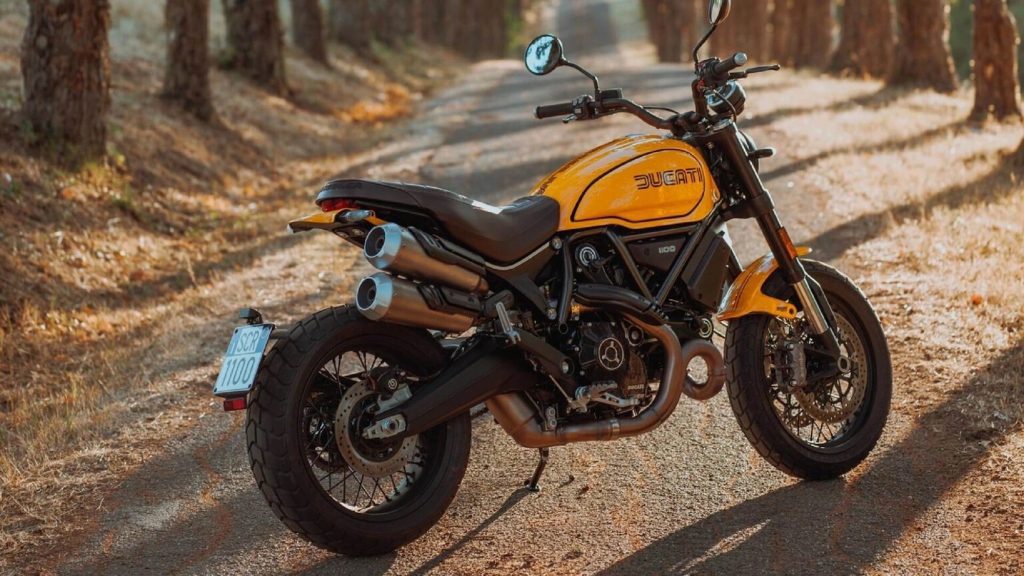 Since the Panigale V4 and V4 S were the models to get an update last year, we're expecting the next in the range to be the V4R; and with the report also hinting at a Monster SP, the Italian marque has their work cut out for them as Q3 of this year comes to an end. 
For other related news, be sure to check back at our webpage, and as ever – stay safe on the twisties.