The future generation of MotoGP and Motocross stars is a little more secure with the rare opening of a motocross facility at Willowbank near Ipswich in South East Queensland.
Usually we hear of another motorsport track being closed due to urban encroachment, however a long time ago Ipswich created a motorsport precinct consisting of Queensland Raceway, Willowbank Raceway and Ipswich Kart Club.
Soon it will also include WillowbankMX. 
The 34 hectare site was sourced by Paul McMahon of Objective Property Services for WillowMX Pty Ltd, a private company registered in June 2016.  They have signed a "long-term" lease with options over the site for up to 30 years.
"This was the perfect site" Paul says. "The area is zoned for motorsports, which meant that the site was code assessable. The proximity to Willowbank raceway also means that noise will not be a problem for neighbours."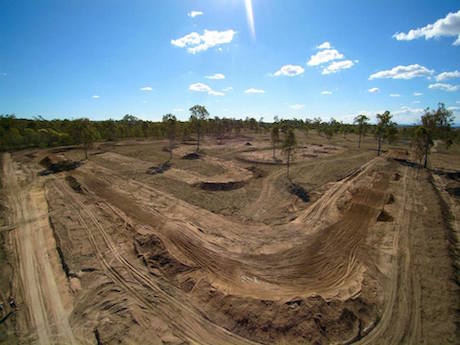 Stage one will include a main MX track, a senior Stadium MX track and a separate junior stadium MX track. The owners are seeking feedback from riders about what they want to see in the future stages.
Paul says the owner was keen to find somewhere safe for people to ride.
"Too many people are riding illegally in Queensland, resulting in unnecessary accidents and fatalities," he says.
Construction has begun and the facility is expected to be open before the end of the year.