H2 Motoronics is a French company that specializes in electronics and mechatronics projects; the most recent one could be their most ambitious yet. RideApart has reported that the company has partnered with the Tecmas Racing Team to develop a motorcycle dubbed the H2 Koncept (H2K). Why is this such a big deal? It's because the H2K will be powered by hydrogen, and it's being designed for the racetrack.
The H2K project began in 2019 when Emmanuel Esnault became the CEO of the Texys Group, H2 Motronics' parent company. Esnault is no stranger to building high-performance machines. Before joining the Texys Group, he worked with Renault Sports Technologies, McLaren Applied Technologies and even spent 5 seasons with McLaren's Formula 1 team.
"Like many, we were focused on all-electric, especially for motorcycles," explained Texys Group President Philippe Leuwers. "From there, the company met officials from the Vehicle of the Future Pole (PVF). We discussed a lot and arrived at the yields of hydrogen."
Like we mentioned above, the bike is being developed with help from the Tecmas Racing Team. For those of you who are unaware, Tecmas is one of France's most successful racing teams, having won championships across various classes. RideApart mentions that they jointly developed a race chassis, a fuel cell, a compressor, a humidifier, and control units. 
The company claims that the H2K will weigh about 30% less than similar fully-electric race bikes (perhaps the Energica Ego) while delivering Moto3 levels of performance with a top speed of 237kph (around 147mph). The bike will carry 1kg of hydrogen, and the team estimates it should be good enough for 44km (27.3 miles) of racing.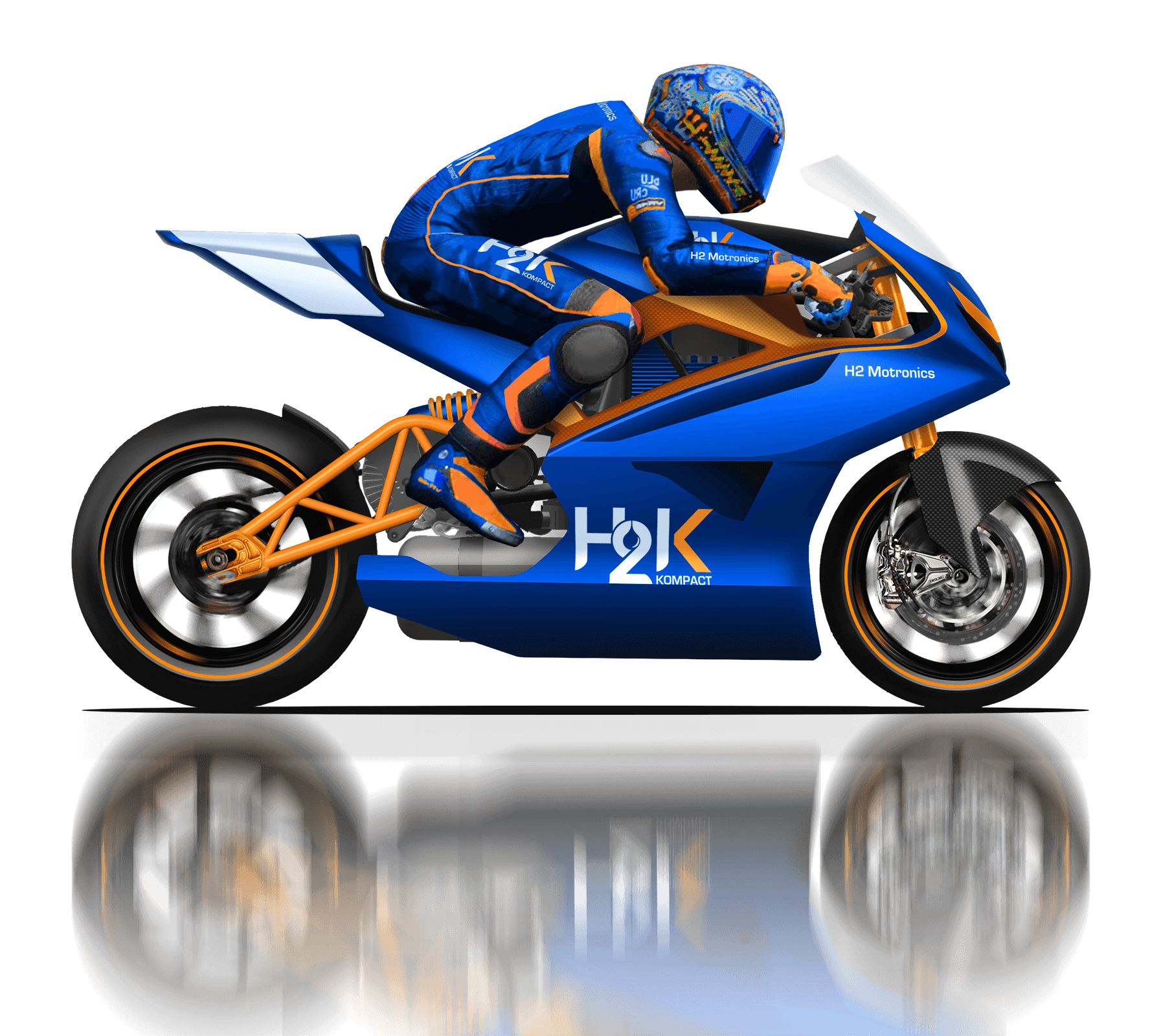 The H2 Motoronics website is currently filled with digital renders of the H2K, but the bike is set to debut in Spring 2022. If the motorcycle proves successful, the Texys Group plans to use the powerplant on other vehicles — two- and four-wheeled — in urban, recreational, and even marine applications.
We're yet to see a hydrogen-powered two-wheeler that's been widely accepted by the masses, but it's a technology that even more prominent manufacturers are experimenting with. If the H2K delivers impressive performance while being notably lighter than its electric counterparts, it could act as a shining example of what's possible with hydrogen power.