1931 "T" Head Side Valve
Here's a copy of lithograph images (below the video) of the four-stroke cycle from Chapter V, "The Otto Cycle In Practice", Internal Combustion Engines; Their Principles and Application to Automobile, Aircraft and Marine Purposes.
It's by the Officers of the Department of engineering and Aeronautics, The United States Naval Institute, Annapolis, Maryland, Copyright 1925, 1929, 1931.
This book was first purchased by the United States Department of Commerce National Bureau of Standards (now the National Institute of Standards and Technology) on April 7, 1931 and continues to reside in the NIST library. |  Check this out: the biggest Diesel engine in the world!
Video: Wärtsilä14RT-Flex 96C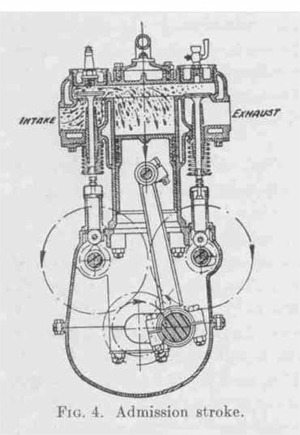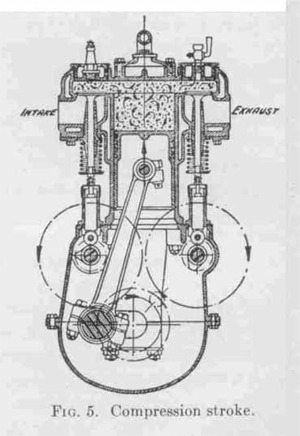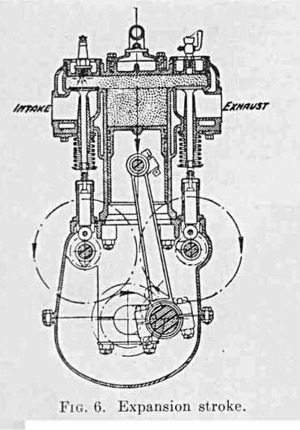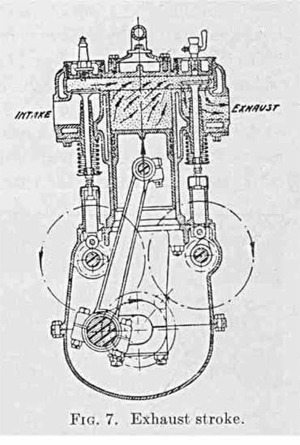 Other WebBikeWorld
 Articles

 Posts