Two Miles, 18 Years of Age
Finding a ~20-year-old motorcycle with zero (or two) miles on the clock should be near impossible for many. Especially if you want a special edition Ducati with as few miles as possible. With two miles I can almost guarantee this motorcycle has never hit a public road in its entire life. Those miles are probably from pushing it by hand from point a-to-b in its 18-year life.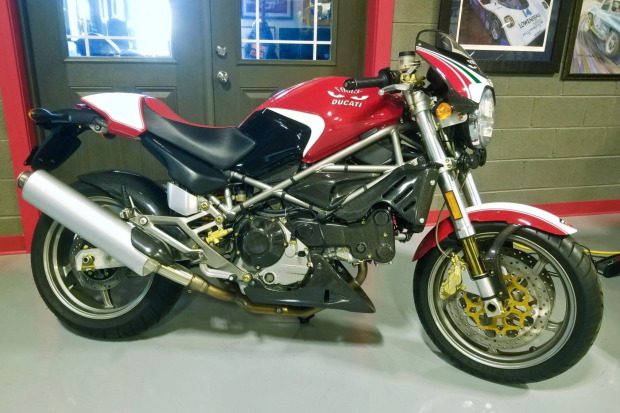 This extremely low mileage Ducati Monster S4 is a special edition tribute from the factory for World Superbike Champion Carl Fogarty and has only seen two total owners in its life. Carl Fogarty is one of the most successful World Superbike racers of all time, with the second-highest number of race wins (59) and four total world championship winnings. That means this motorcycle is not old rare, but special as well.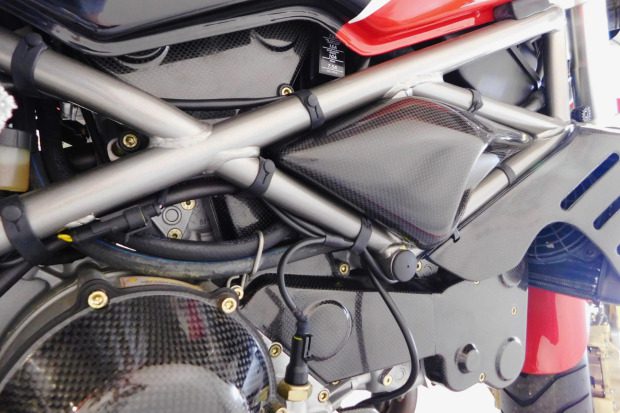 This Monster S4 features a powerful 916cc L-twin Ducati engine (producing 110 horsepower) married to a six-speed standard transmission. Due to it being a special edition, the bike is decorated with carbon fiber body parts, Brembo brakes all-around, Marchesini wheels, and a special custom suspension allowing for an extra 20mm of height on the bike due to the 43mm Showa front fork and dual-sided swingarm.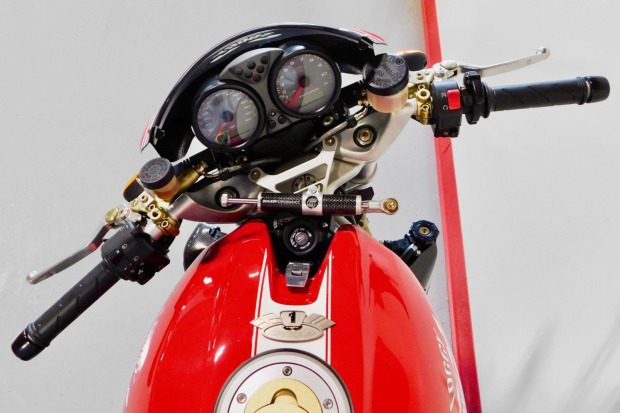 The bike has a custom livery by Aldo Drudi with Foggarty's nickname, "Foggy", adorned to the bike in scripts. The paint job also features Foggy's signature eye logo on the fuel tank.
The bike has been kept in perfect condition, comes with a fluid flush, new battery, red bike cover, spare keys, and a clean Pennsylvania title in the seller's name.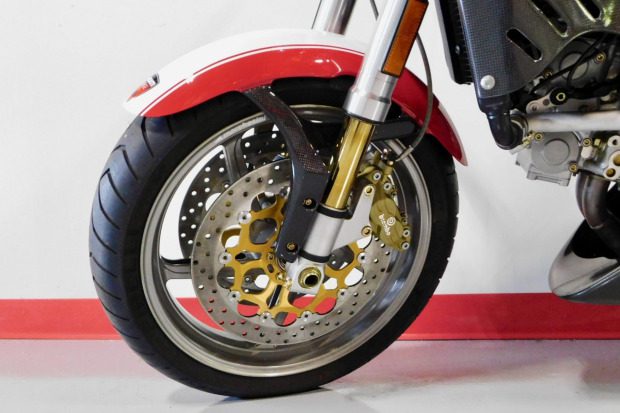 The bike is sitting with a current bid of $4200 with 7 days remaining on the bringatrailer.com auction. This will probably be one of your only chances to own a 2-mile special edition Ducati Monster, so if this is something right up your alley I'd hop on it before someone else does. Opportunities like this don't come by often.