If you're in the market for a rare gem, this may be just what you need. Here we have a 1986 Ducati 750 F1B Tricolore currently posted on Ebay.com by user "dogtowncycles" out of Santa Monica, California.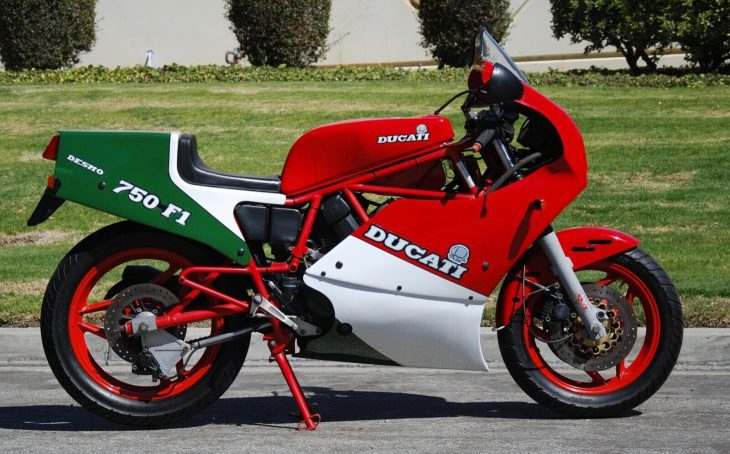 This Ducati Superbike has just over 13,000kms (8,000miles) on the clock. The specifications on this beautiful Ducati remain original except for the indicators. The bike has been tuned up making it ready for its next owner. It's listed for $14,900 with an immediate $500 deposit required. Mind you, the listing also shows a "Best Offer" option, so give it your best offer and see if you can take this beautiful bike home.
The F1B has a lot to offer inside of the gorgeous Tricolore fairings, a chromoloy tube chassis and swingarm, a 748cc SOHC desmodromic 90-degree V-twin pumping out about 75 horsepower. The F1 also came with a 16-inch front wheel fitted with Brembo brakes. For more details on specifications and VIN, check the listing here.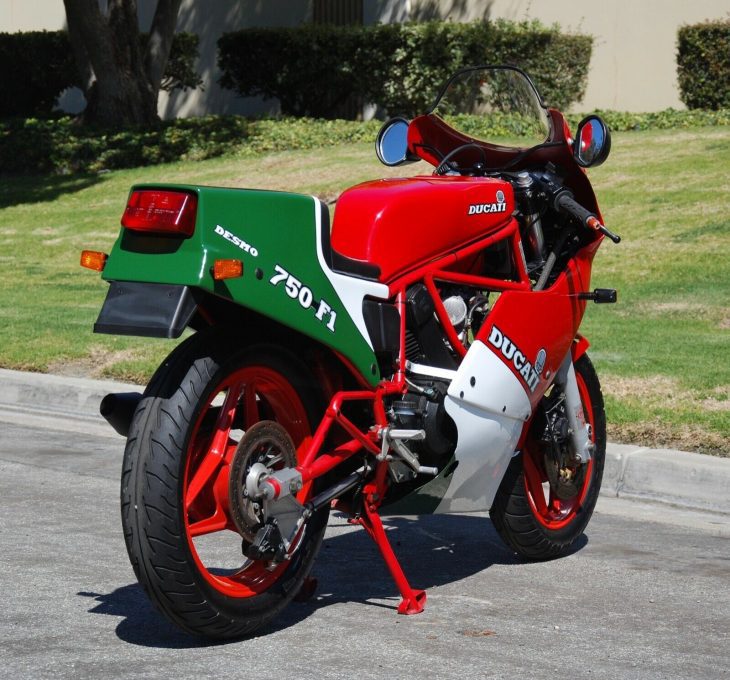 Now if you're worried about picking up this purchase, there is a shipping option available on the listing. Using the "Shipping Quotes" on the listing, you can enter your ZIP code to generate a quote. Out of curiosity, we checked shipping from Santa Monica, CA to New York, NY and we were met with a quote of about $700. So do not let the location of this beautiful Ducati hold you back from owning your dreams.