What's cooler than a classic motorcycle modified in modern times to accommodate a race-oriented look and style? The same thing, but with the modifications actually being done during the period of the initial sale.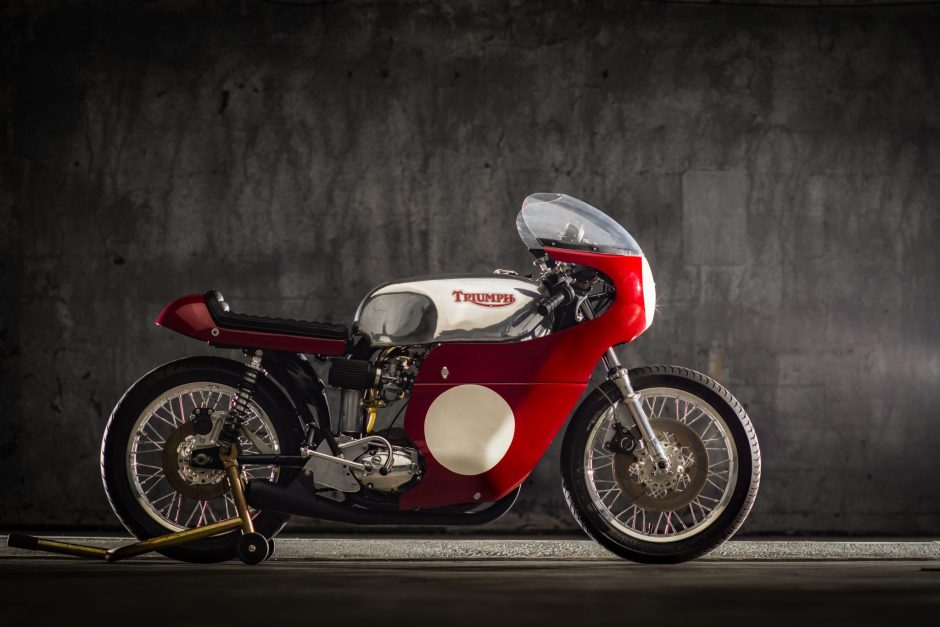 Many custom motorcycle builders chase the cafe-racer or traditional race look when taking modern or vintage motorcycles and retrofitting them with new parts to refresh the bike and give it a new life. This isn't the case with this 1972 Triumph Trackmaster.
This bike was modified way back in the '70s when it was new and was fully restored in 2001 by its current owner after buying it from a collection in 1991.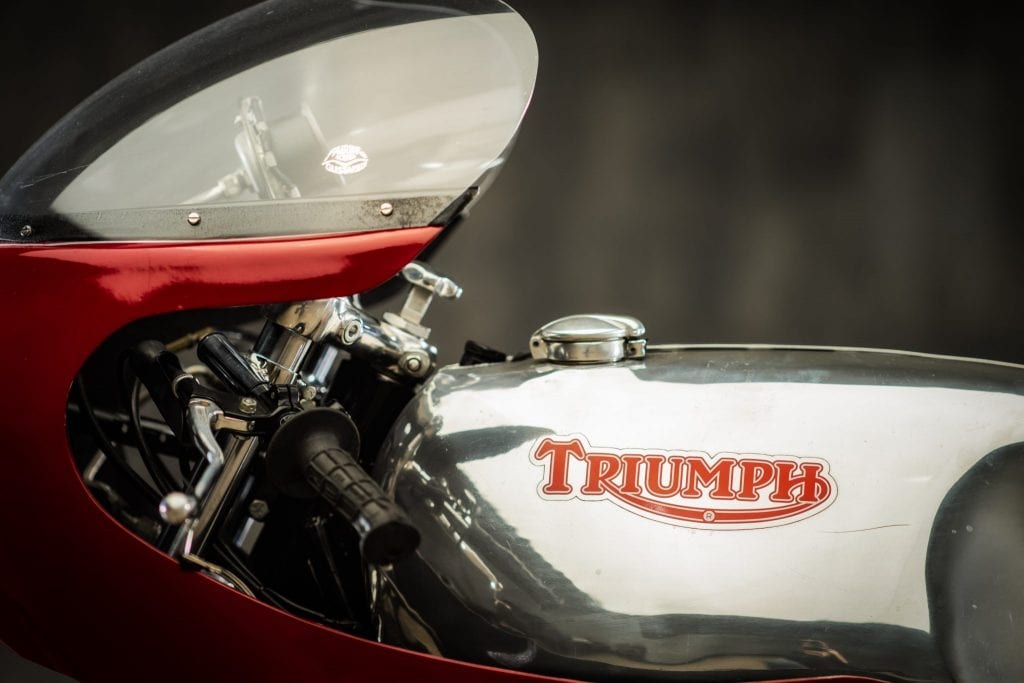 The engine is a 750cc parallel-twin that was taken from a '69 TR6R and married to a five-speed gearbox. What makes this a racebike? The Trackmaster frame, racing fairings, and all the performance add-ons a 1970's racer could dream of.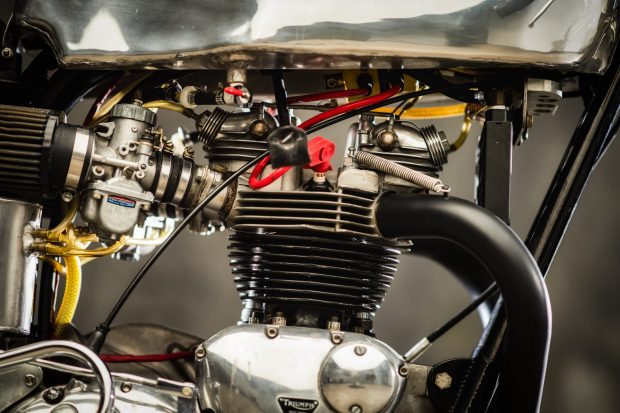 The engine has been modified with Mikuni carburetors, a full racing exhaust system, an alloy fuel tank for added weight reduction, clip-on handlebars and rear sets, original Grimeca triple-disc brakes, and a Ceriani fork with Works shock to top it all off. 
You won't be able to ride this motorcycle on public roadways in its current shape, as its been fully kitted for the racetrack and features a headlight, signal, and taillight delete to keep it track-spec.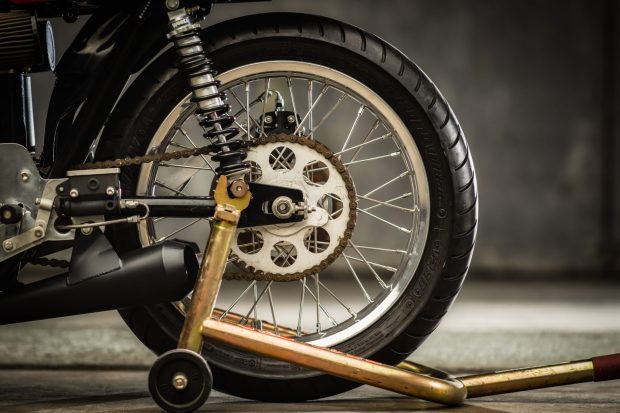 The total mileage is unknown, but the bike comes with an Oregon bill of sale and I would assume it has a clean title otherwise it would be specified in the bringatrailer.com ad.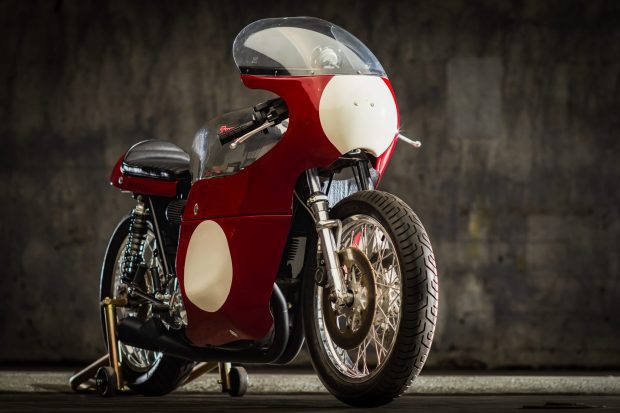 This may be one of the most beautiful period-correct replica racebikes I have ever seen, and it could be yours if you act fast and win the auction found on bringatrailer.com. I'm going to go out on a limb and assume that this motorcycle will fetch quite a pretty penny, as bids currently sit at $7000 USD with 4 days remaining on the auction as I type this article.