Aged Like Fine Wine
Vintage BMW motorcycles are elegant and beautiful pieces of artwork, no matter what type of riding you're into. If you've been examining vintage BMW's and haven't had the perfect chance to get one; your time is now.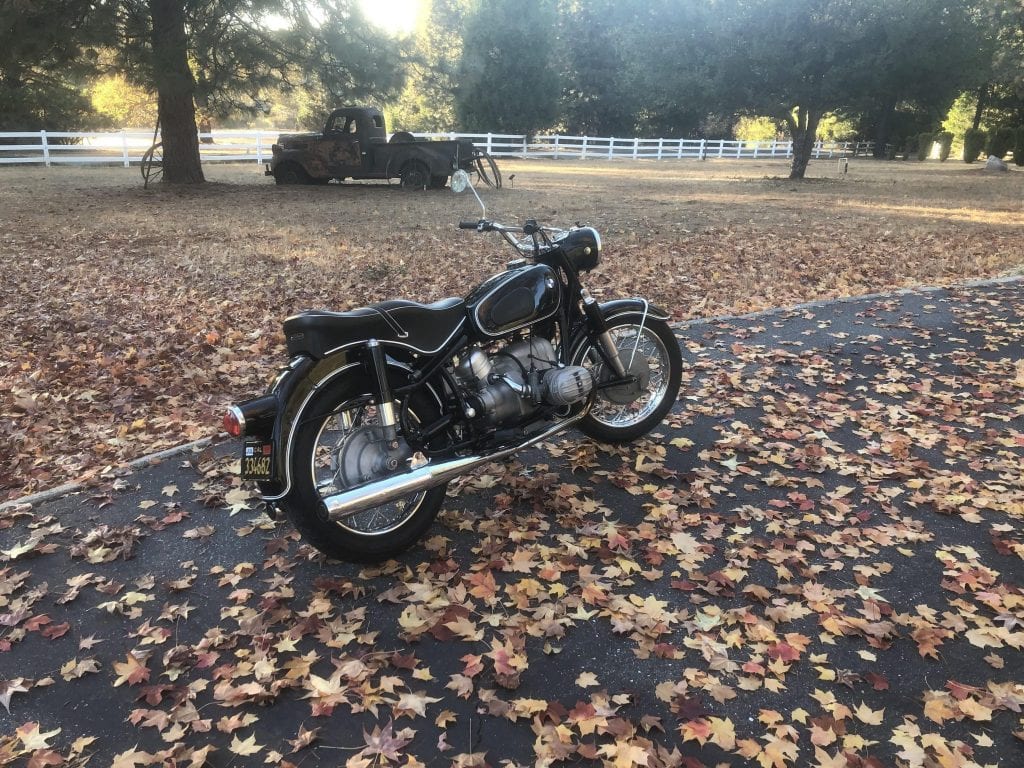 This 1965 BMW R660/2 is a refinished bike with paint so perfect it might trick you into thinking it just rolled off the dealership lot. Ozzie's BMW dealership in Chico California did the restoration job in 2012, and the bike has seen limited miles since then (50). It comes with the same bill of sale and title that was originally gathered when the bike was purchased from Ozzie's BMW dated 2013. The motorcycle currently sits at 25,000 miles displayed by the odometer, but the exact mileage will remain a mystery.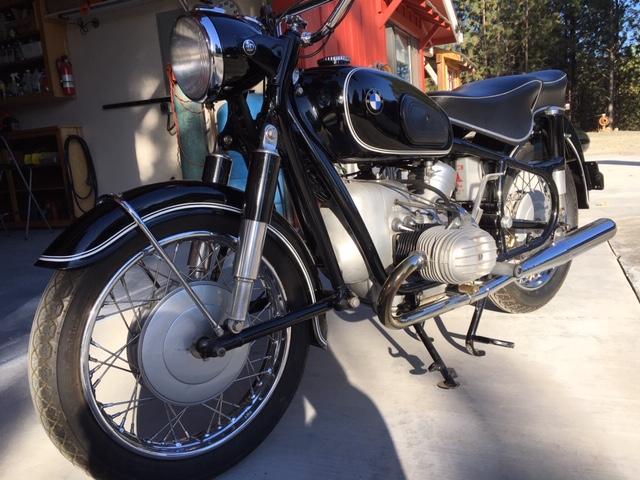 This R660/2 comes with the original 596cc opposed-twin engine (producing 30 vintage horses when new) with a four-speed gearbox. The paint has been redone in a gloss black with white pinstriping, and the two-up seat has been reupholstered in matching black leather with white accenting around the edges.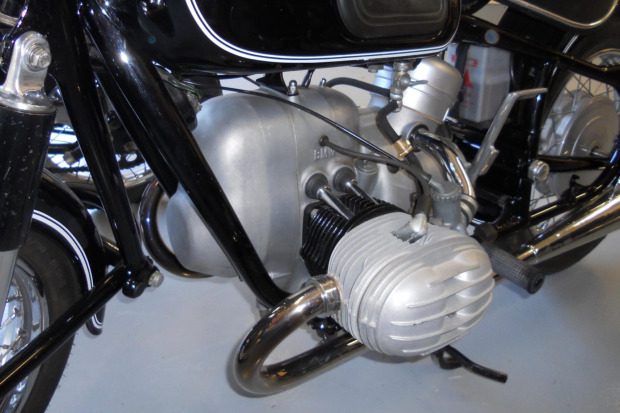 Don't worry about rolling around on 50+-year-old tires, new period-correct Metzeler tires have been mounted to the wire-spoke 18-inch rims to keep the authenticity of this classic motorcycle as true-to-form as possible.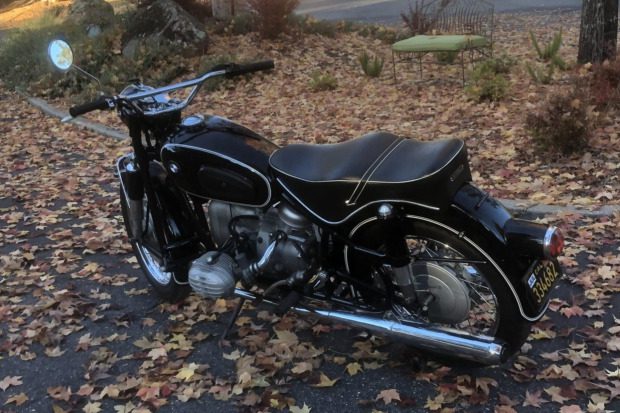 This piece of modern history currently sits at a comfortable price of $7500, despite the auction on bringatrailer.com only having 2 days remaining to bid. If you're looking for a low-priced classic BMW for date nights with the wifey, this very well may be the bike for you.