There has never been a better time for female riders.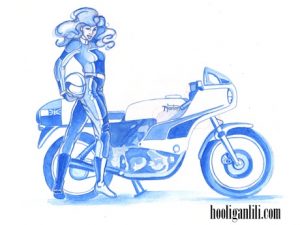 One of the biggest hurdles for women entering motorcyling has been the weight and seat height of modern motorcycles. It wasn't always that way. Early motorcycles were lower and less formidable and many female riders pioneered motorcycles. War time especially created a generation of despatch riders.
But the 1970s superbike revolution made motorcycles higher and more powerful. Even thought they were lighter, they were top heavy and difficult to handle. That trend has continued until the past few years. 
Now there are two trends that are bringing female riders back: the growth in learner-approved motorcycle models and the trend toward customising old bikes into lightweight bobbers, cafe racers, street trackers and scramblers.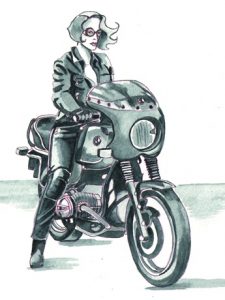 These days there is a huge field of low-to-mid-capacity bikes in the market. They include such safety features such as good suspension and ABS, but they also have lower seat heights and less weight.
Female riders don't have to settle for cheap brands, either. Ducati has done well with its low-capacity Monsters and now Harley is joining the field with its Street 500 and 750. The 500 is due in Australia early next year and is expected to attract a lot of young people and especially women.
It is also widely anticipated that either Indian and/or Victory will also reveal lower capacity models at the Sturgis Motorcycle Rally next month to capture young and female riders. (MotorbikeWriter will be there with the latest news!)
As for older bikes, they are back in vogue and they are ideal for women, although some of the kick start models may be a bit difficult for some. And most of these are customised by stripping them down, making them even lighter.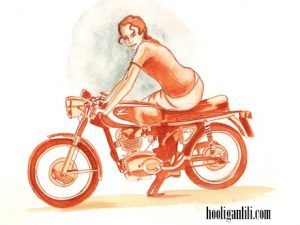 But it's not just the practical side of the bike's dimensions and capacity that is attracting women. They are also appreciating the design. 
One such woman is Oregon artist Keri Grassl whose latest exhibition, Hooligan Lili, is a collection of drawings of women on classic motorcycles featured on this page. If you are in the US, you can see the exhibition at Tiny's on Hawthorne in Portland, Oregon, until the end of July.