Swiss motorcycle company Feline Motorcycles claims their luxury Feline One is the most expensive in the world.
The asking price is a cool $US280,000 ($A360,000) and they will be producing only 50 numbered models. The only new motorcycle costing more is the one-off gold-plated, diamond-encrusted "Goldfinger" Lauge Jensen which sold for $850,0000. It's more than even the titanium-laden Ecosse Titanium RR at $320,000.
So, what do you get for the self-proclaimed "world's most luxurious and expensive motorcycle"?
The bike certainly is stunning to look at. It was designed by a guy simply called Yacouba who has raced motorcycles at Le Mans and designed several concept bikes.
One of the most notable features of the Feline One is that it has no visible means of fastening. So, no nasty bolts and welds.
Another feature is the massive girder-style, leading-link, anti-dive forks, something it shares with the expensive return of the renowned UK brand, Matchless.
READ ABOUT THE MATCHLESS RETURN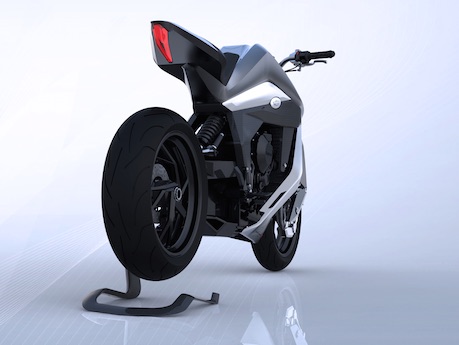 The Feline One is made from high quality materials such as carbon, titanium, aerospace aluminium and fine leathers.
It weighs just 155kg and is powered by a 126kW three-cylinder engine of unknown origin.
Agnes Galle of Feline Motorcycles says the engine "will be a highly reputed brand, with a specific preparation", but won't reveal the source."
The company promises it hi-tech innovations, but Agnes won't say what they are.
"For other technological aspects, we do not want to reveal everything at this stage of the project. ABS will be available. All usual devices will be available plus some new ones."
The first Feline models are planned for early 2016.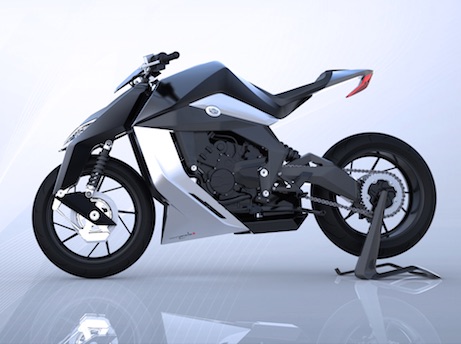 Feline One
Price: $US280,000
Engine: 801cc 3-cylinder, 4-stroke
Power: 126kW
Transmission: 6-speed gearbox
Exhaust: Titanium
Frame: Titanium, carbon fibre and aerospace aluminum
Fork: Dual carbon swingarms, 2-dampers with fibre spring
Swingarm: Carbon fibre, mono damper with fibre spring
Rims: Carbon fibre
Brakes: 4 x 230mm discs, with 4-pistons calipers (front); 220mm disc (rear)
Tyres: 120/70 – ZR 17: 200/50 – ZR 17
Fairing: Carbon fibre
Wheelbase: 1400mm
Seat: 808mm
Dry weight: 155kg
Website: www.feline-motorcycles.com