What's this?
A bike that has made an appearance prior to its premier?
That NEVER happens… *wink wink*… 
Apparently, Royal Enfield has just told Visordown all about their new Himalayan 450; sure, the date for the newer, more powerful adventure tourer is still set for four days and ten hours from now… but just because RE has a debut date doesn't mean they can't share the news elsewhere in the meantime. 
Lucky-ducky us.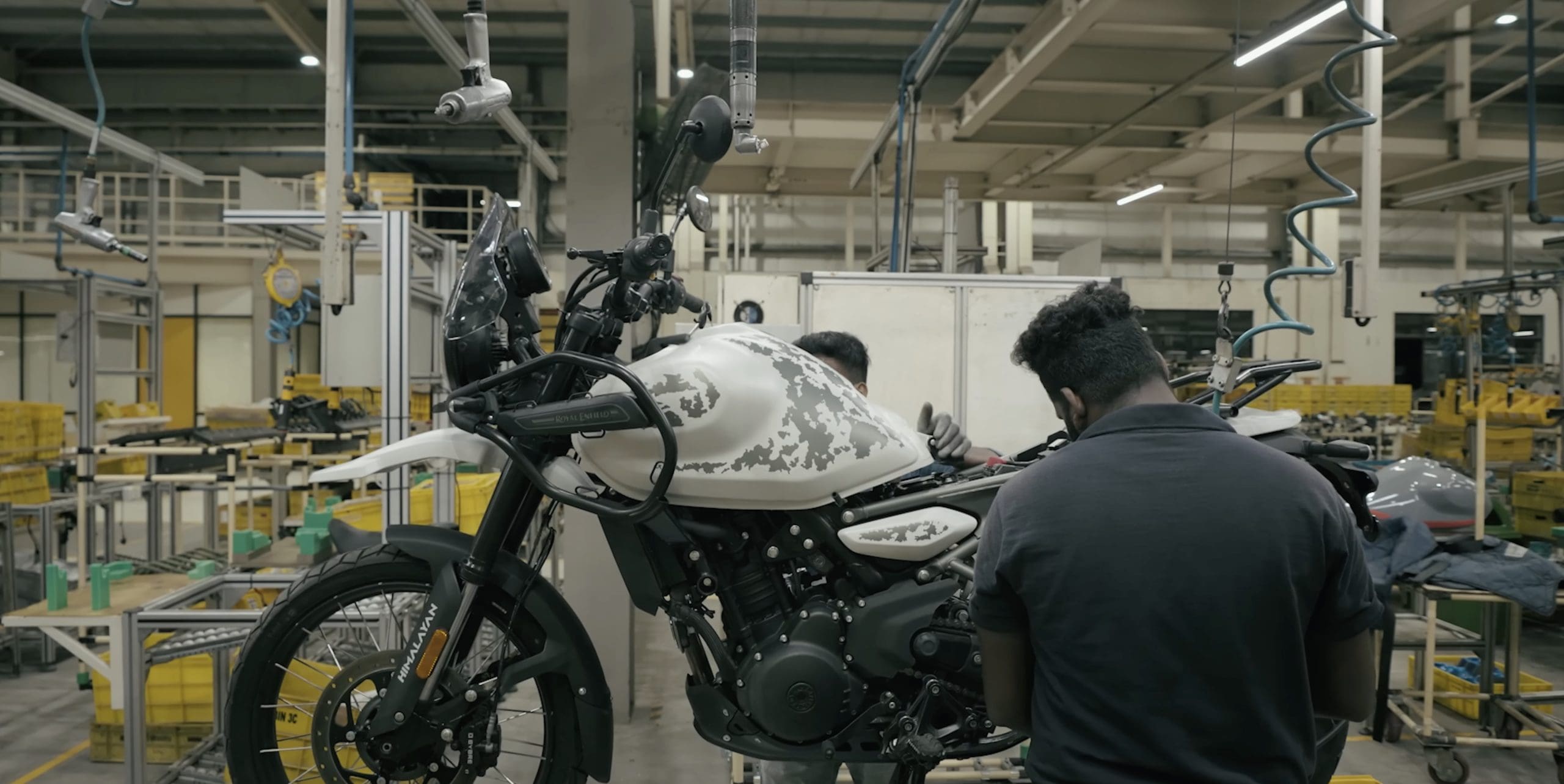 According to Simon Hancock's coverage of the new Himalayan 450, we're about to see a liquid-cooled, DOHC, four-valve, single-cylinder "Sherpa" powertrain capable of 452cc, or ~39.4hp (40bhp) and 29.5lb-ft (~40Nm) of torque. 
The punt draws from the bike's 4.5-gallon gas tank and is controlled by an electronic (or Ride by Wire) throttle, with the whole steel twin spar chassis rolling out on 21" front and 17" rear (tubeless) rubber.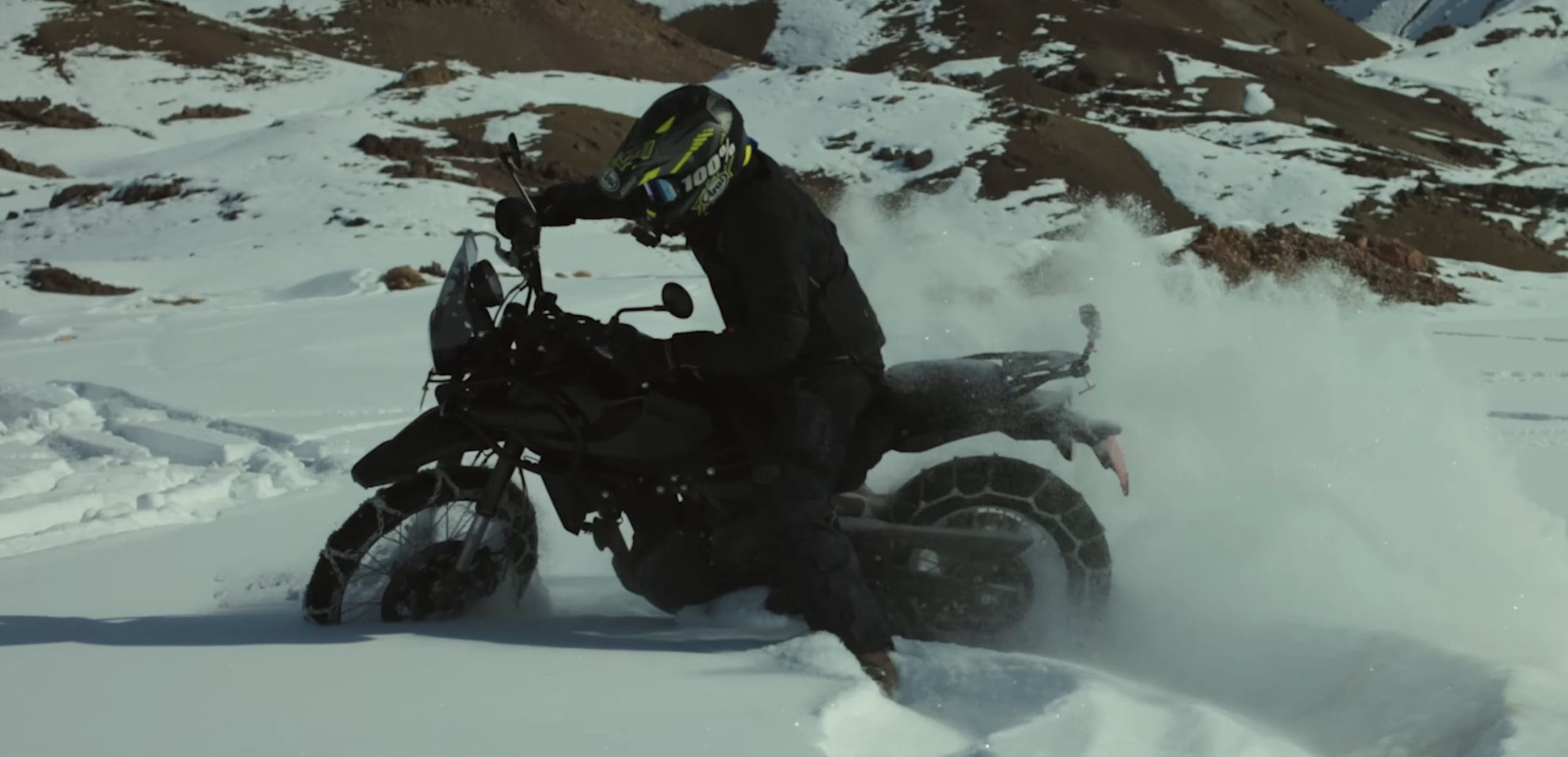 The world's oldest motorcycle brand in continuous production has also told Hancock that they've blessed their adventure tourer with an adjustable saddle; riders will be able to choose from two positions and will have access to a standard seat option (32.4"-33.2"), and a low seat option (31.7" – 32.4"). 
The whole kit 'n' caboodle weighs a decent 399lb dry, 432lbs wet; if we do the math, that means Royal Enfield's new Himalayan 450 will have 0.09 ponies to the pound, or a power-to-weight ratio of .09:1.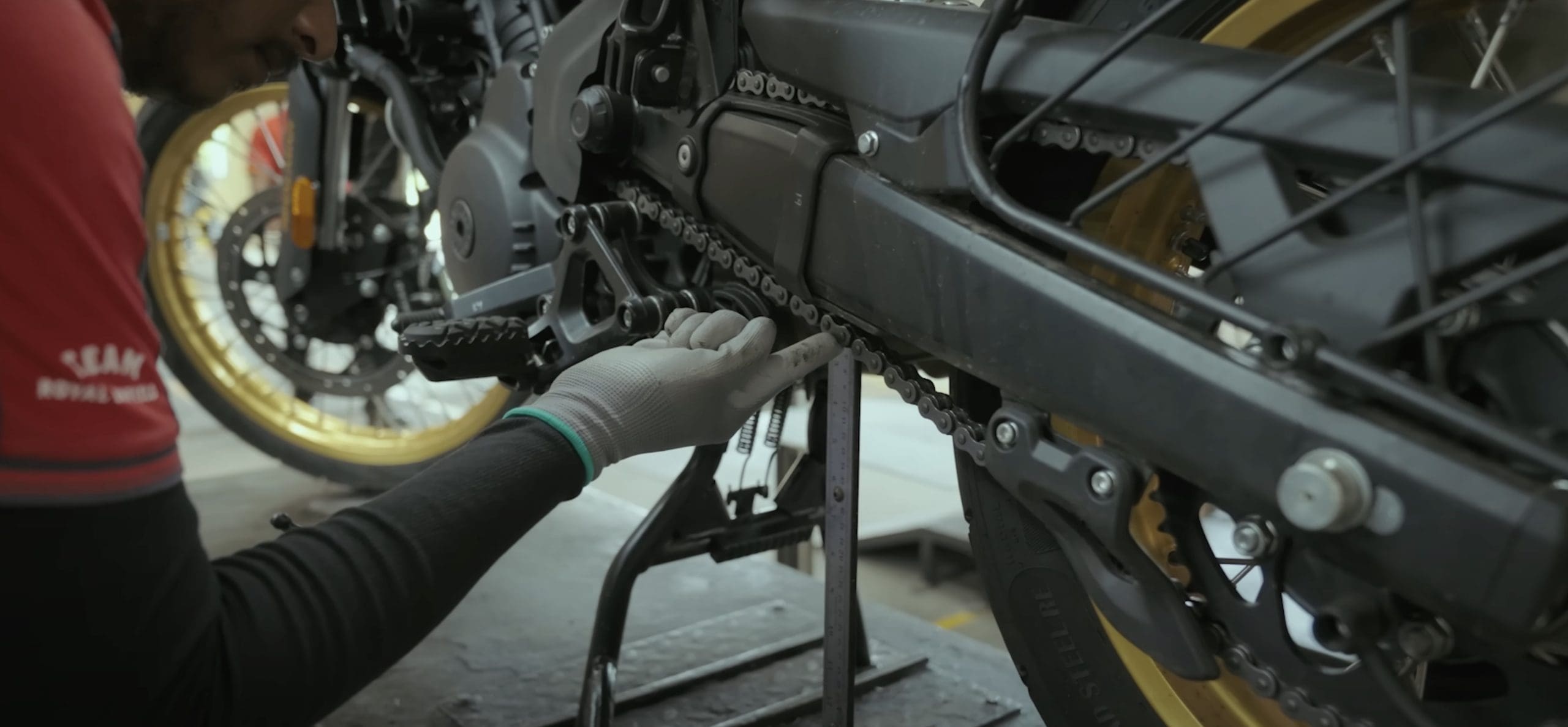 We won't know much else about the Himalayan 450 until she makes her official debut, but we DO also know that the bike will come with full LEDs, a USB-C port, multiple ride modes, and switchable ABS. 
Expect the 2024 Himalayan 450 to come in the following plethora of color schemes:
Hanle Black

Kamet White

Slate Himalayan Salt

Slate Poppy Blue

Kaza Brown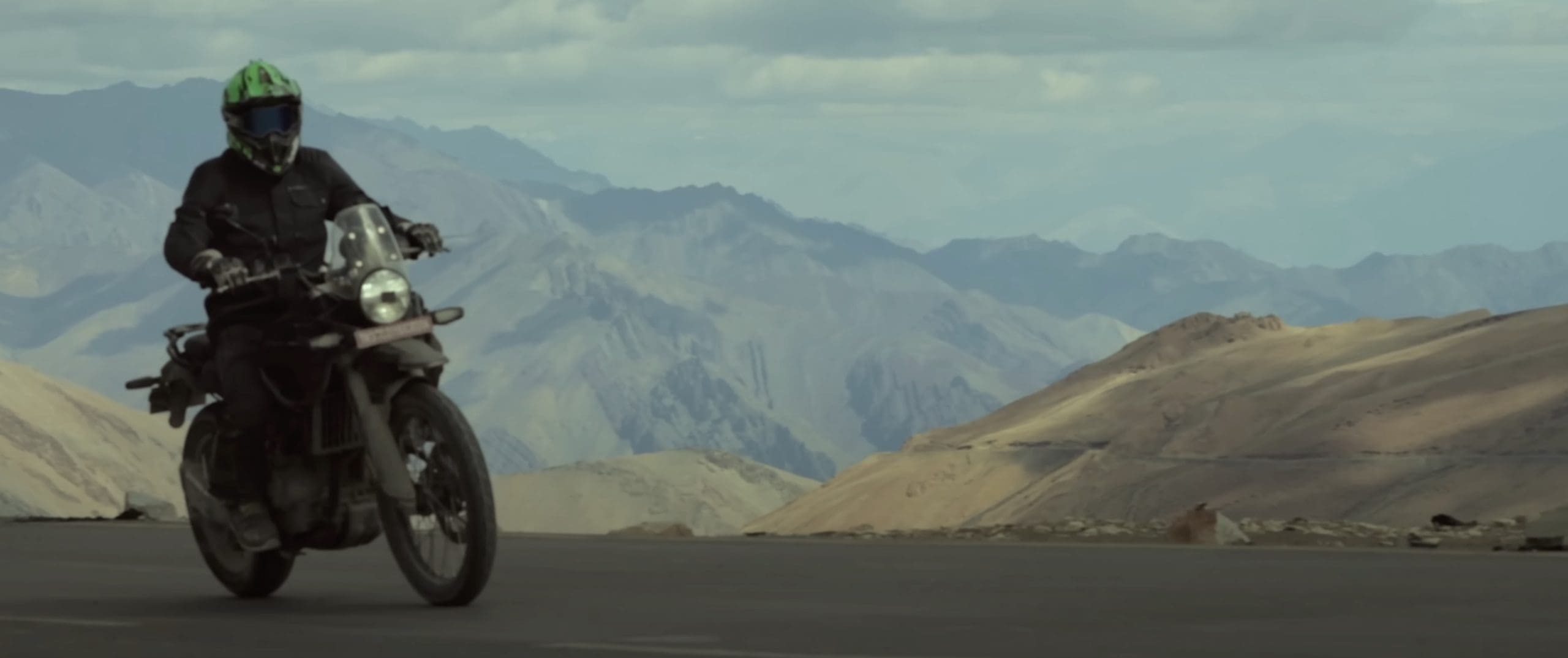 Are you excited to see more of Royal Enfield's Himalayan 450? Here's RE's video on the Final Test of the thing, where the company successfully carries out their mission: To get to the highest peak of the Himalayan range – Uming-La – without "any issues whatsoever."
I personally am super stoked to try out this bike; what do you think of Royal Enfield's newest efforts on the adventure touring front?