Ewan McGregor sold his "beloved" Panhead chopper and two Steve McQueen bikes have also sold at the annual Bonhams motorcycle auction in Las Vegas.
The Star Wars actor's chopper, styled by 'Indian Larry' Desmedt, sold for just $US 25,300 ($A33,587).
The bike is powered by a Panhead-style Pandemonium 88ci motor and was built in 2010 at the reformed Indian Larry Motorcycles.
It is not known why Ewan sold selling the chopper from his ever-growing collection of motorcycles. He bought it from the Gasoline Alley bike shop in Brooklyn, New York.
Ewan famously rode around the world on a BMW R 1150 GS Adventure in Long Way Round and a BMW R 1200 GS Adventure in Long Way Down with friend Charley Boorman. He is now a Moto Guzzi ambassador.
Of much more interest and value was the late Steve McQueen's 1912 Harley-Davidson X8E Big Twin which went for $US82,800 ($A109,922).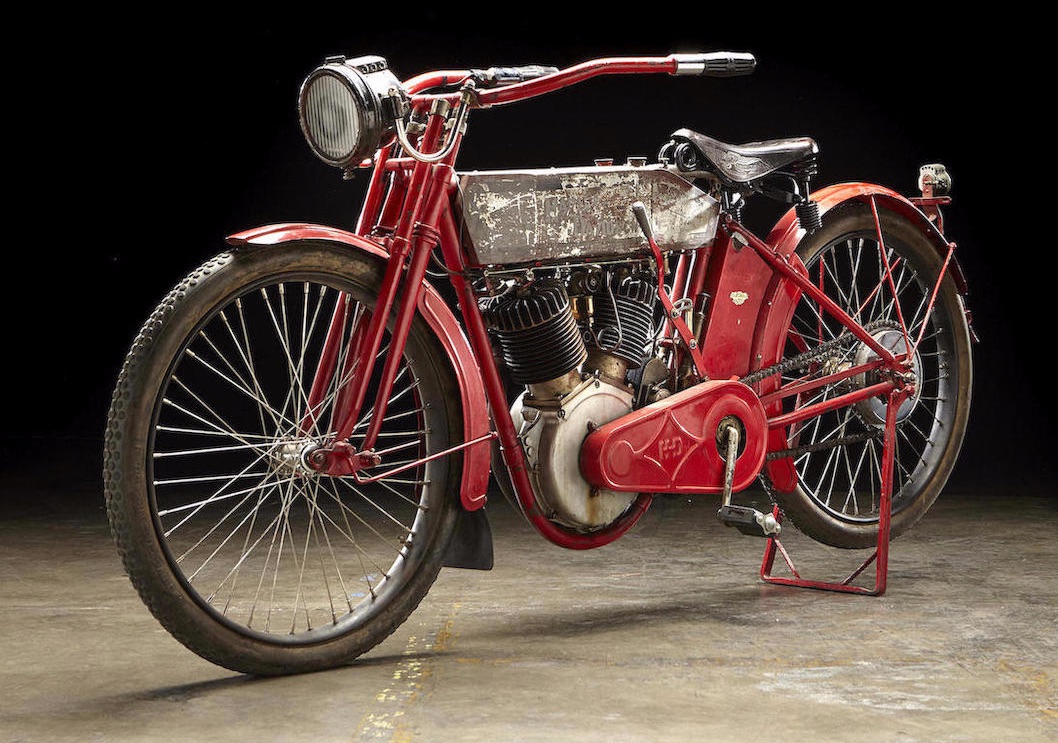 It was the first Harley all-chain drive model, which also featured a clutch, skirted fenders, and a 1000cc engine with mechanical valves.
It is believed that Steve rode the bike in at least one pre-1916 historic race.
The distinctive paint scheme, with one side of the tank in original paint and the other red, is the subject of discussion.
Some believe Steve McQueen and buddy Von Dutch rattle-can painted the bike red after a late-night drinking session.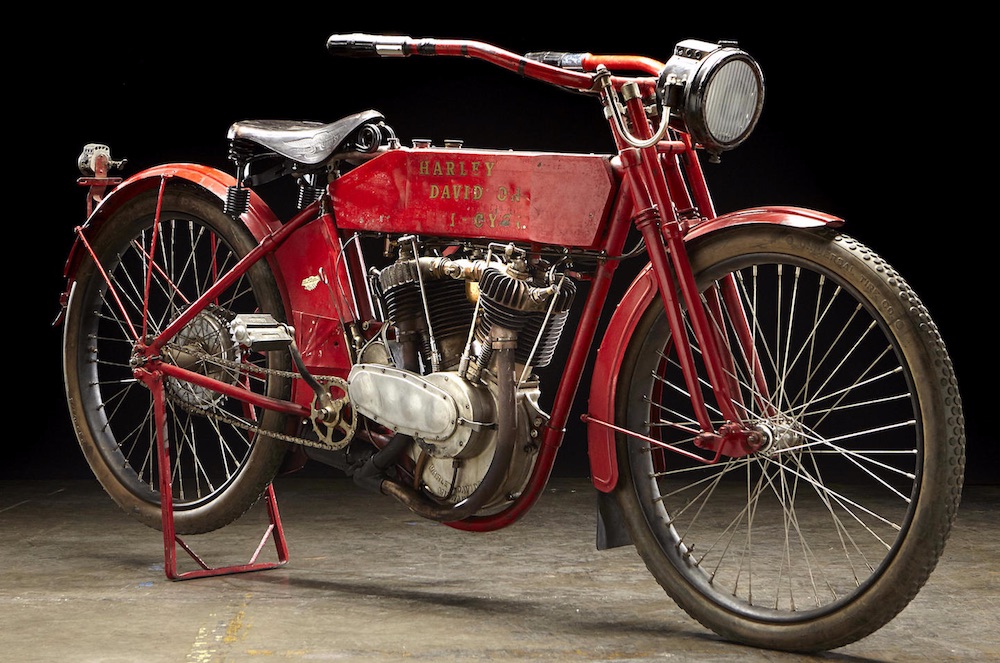 While many high-priced models at the auction were passed in, the top price was $US195,000 ($A258,876) paid for a 1914 Feilbach 10HP Limited.
Arthur Otto Feilbach started building motorcycles in his garage in Milwaukee in 1904 and it is believed Bill Harley of Harley-Davidson fame once worked for him.
The 1914 Feilbach Limited was powered by a 1130cc Feilbach Limited V-twin engine independently designed by Arthur.