By John Landrum (for US readers)
What do you like most about motorbikes? Do you want to dip into excitement and continuous feeling of joy? Yes, speed, wind, extreme feelings, and absolute freedom are waiting for you. Unfortunately, they cannot be reached without a proper license. Today we are going to talk about driving schools, where you will get proper knowledge about driving your bike.
It is difficult and easy to find a proper motorcycling school. You will find a lot of them on the Internet, but there are relatively few independent opinions concerning them. Yes, sometimes it is easier to find research paper writer than a good school. Devote just a couple of minutes for reading this article, and, maybe, the task will be much easier for you.
Before We Start…
You should know something about the nature of riding sport schools. Besides the main course, you can be asked to have some additional gear. Here is an approximate list:
Helmet

Jeans or leather trousers

Leather or thick jacket

Special full-finger gloves

High boots

Eyewear
Some motorbike schools provide students with all the needed equipment, but you cannot be sure it will be ideal for you. Plus, sometimes one-two pieces of gear can be missing. Some schools affiliate with gear shops, where you can buy everything. However, no one will forbid you to bring your own gear if it is certified. In some countries or states of the USA, you will have to pass the test in a governmental regulating establishment (usually, it includes only a theory) before starting your lessons.
Harley-Davidson New Riding Course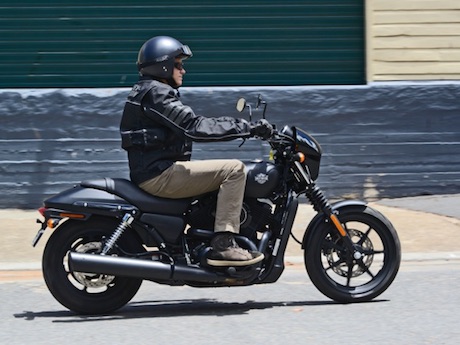 This, actually, is not a normal school of motorcycle riding, but it is worth being mentioned here. The company works with many dealers in the USA and grants future customers with Harley-Davidson riding sessions. Every interested person can find a local dealer and reserve a place in a group ride.
The final cost is determined by a dealer. A person has to have a driver's license and full gear equipment. The special technology called 'Jump-start' helps to protect a rider and reduce crashes. 
CornerSpeed
This is a professional school, but it can handle amateurs. Unfortunately, if you have not seen a bike before, these classes are not for you. The school suggests attending regular license classes in community colleges or somewhere else. If you are an amateur and want to polish your riding skills or train some dirt riding, this is a perfect place for you.
There are 4 programs available, various events and personal classes. Good news for army men: this school is approved as a military advanced motorcycle operator training. Plus, there are various discounts available.
Rider Academy
This one is a small, but good motorcycle school. It is aimed to promote people from beginners to professional riders. It is relatively cheap, but you do have to pass through the theory test according to Minnesota laws. You can choose between beginner and amateur courses or sign up for private lessons.
The group courses include up to 10 people. You will be given both practical and theoretical classes. Safety rules, driving tricks, motorbike comprehension – everything is waiting for you here. All in all, this is a small, but a pleasant place to start riding a bike.
Motorcycle Safety Foundation
This is, probably, the most popular and the richest school in the USA. Situated almost in every state, this school provides students with various bike riding courses. Beginners can start learning how to ride a motorbike, amateurs can improve skills and professionals are able to practice the tricks.
Plus, there are specialized courses for mastering scooters and military training. Safety is obviously a big concern for the schools. You can attend classes devoted to various drugs and danger factor awareness.
BMW U.S. Rider Academy
These courses are provided by the BMW company. They are aimed to teach a client to ride a BMW bike. They are not for beginners, unfortunately. These courses include basic sports bike driving, obstacle handling, the strategy of high-speed driving, etc. You can bring your own BMW bike or rent one for an additional fee.
California Superbike School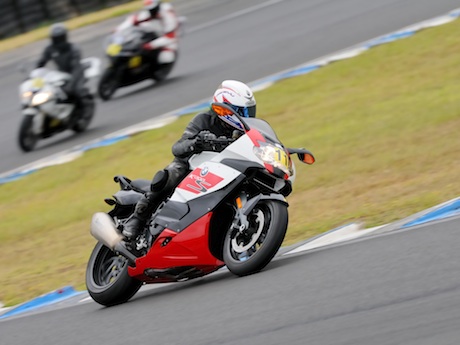 This is a worldwide professional sportbike riding school. Having branches in the USA, Australia, Europe, and Asia, it gives an opportunity to master sportbike riding for amateurs and professionals. Training is divided into 4 levels. Founded by a professional rider, this school is aimed to train sports riders around the world with technical, practical and individual classes.
Team Arizona
This is another school that is good for beginners and amateurs. A client can choose from the introduction, getting driving licenses and advancing riding skills. According to its name, the school is located in various cities in Arizona. Having own riding tracks, over 60 tutors provide full knowledge about riding various kinds of bikes.
Socal Supermoto
This is another school for amateur and professional cycle riders. It is concentrated both on skill improvement and safety. With the availability to attend both private and group lessons, this school is relatively good for mastering various aspects of dirt and asphalt bike riding.
2Fast
This one is considered to be one of the best riding lessons providers in the northwest USA. This is a professional sports school for bike riders. Here you can learn all aspects of being on track – from psychological control to the positioning of the body.
Bonus: Motocross in Spain
Obviously, the best bike riding schools are located in the most famous countries in this sport. Obviously, the majority of awards in various motorsports were given to citizens of Spain. Here you can find a lot of professional and amateur schools with dirt and asphalt bike riding. This is a country you need to visit if you want to become a professional sportsman.
In 2012 a school called «Escuela Lorenzo Competición» opened. Its founder is a world-famous moto rider, Jorge Lorenzo. This school is first in Catalonia which provides lessons for children, beginning with 2 years. A motocross school Escuela de conducción off-road de Jordi Arcarons is known as a school of 'future champions.' Here children from 7 to 14 years of age pass through motocross classes.
As you can see, our list covers the widest set of a rider's needs. Decide what is preferable for you: to know how to ride a bike or how to become a real champion and make your final choice.
Bio for article author John Landrum
I am the one who looks forward to helping as many people with writing essays as possible. You can view more of my works and contact me at EduBirdie without any problems.