Iconic Italian scooter brand Lambretta is expected to return to Australia in September with three models, followed by an electric version.
Last year, the iconic Italian scooter brand celebrated its 70th anniversary with an anniversary V-Special model (pictured above), a Euro4-compliant range and plans to develop an electric scooter.
Around the same time, Mojo Motorcycles announced it would add Lambretta to its stable which also included CFMoto, Sherco and Kymco.
Director Michael Poynton has now issued an official press release and video announcing the return and the launch of Lambretta Australia and their Facebook page.
"Additional info on dealers and pricing will be announced in July," Michael says.
The company is currently working through Australian Design Rules compliance.
Michael says they hope to launch the V50, V120 and V200 models in September and a new 400cc model in 2019.
"And we will be offering the electric model as soon as it is available," he says.
History of Lambretta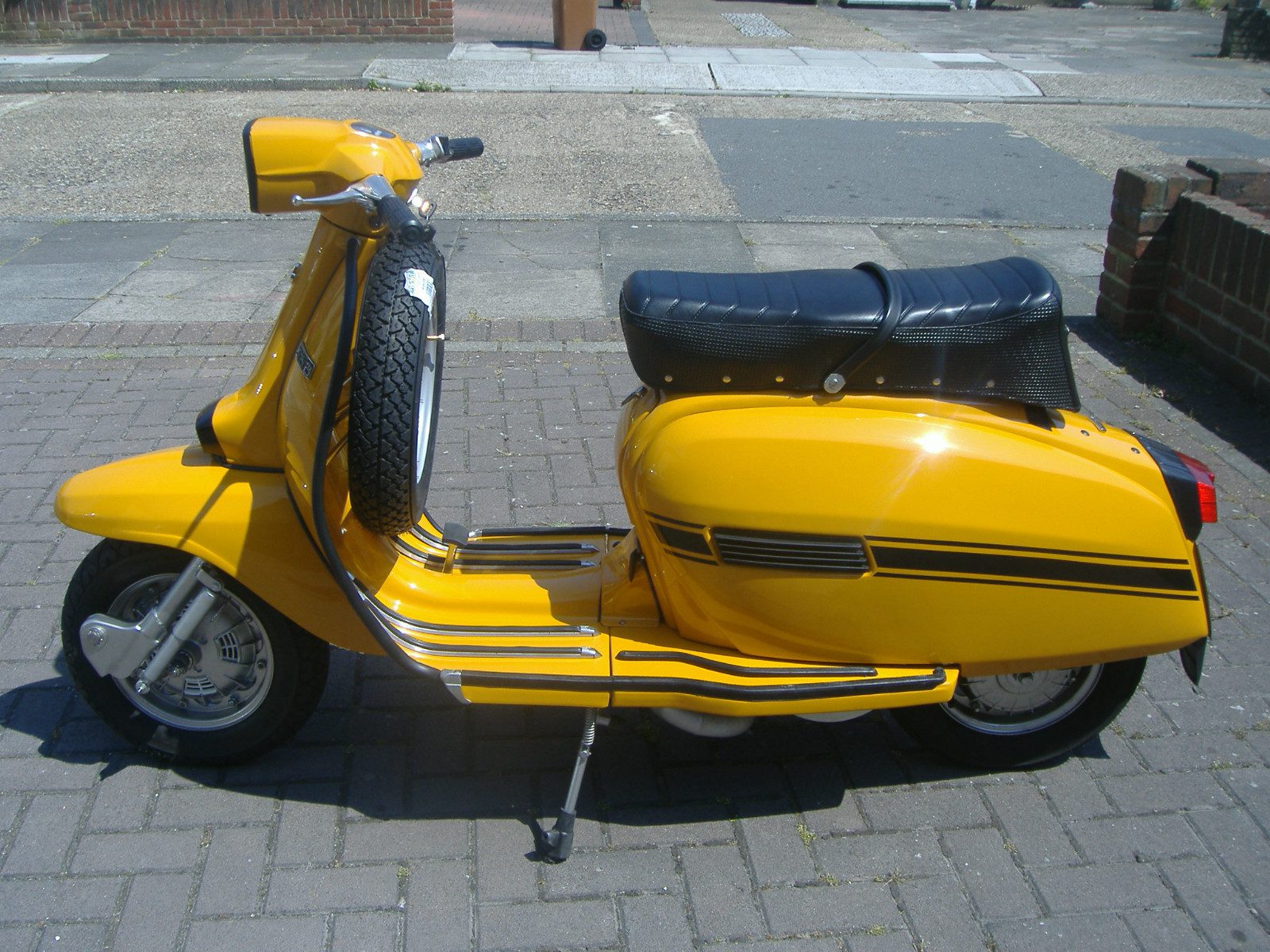 The name Lambretta comes from Lambrate, the suburb of the Milan where it all began in the Innocenti factory. Lambretta the brand name came from a mythical water spirit that was associated with the local river, which runs next to the former factory.
Lambretta scooters were quickly adopted as an affordable mode of transport in post-war Italy, due to its low running costs.  
In the early 1960s, the Lambretta Series 3 was embraced by young Mods, but as wealth increased, they switched to cars.
Innocenti to close its doors in 1972, but Lambretta scooters have continued under license in several countries and under different brand names.
Lambretta 2018
Last year Lambretta was re-released by Lambretta GmbH, a joint venture of the Swiss Lambretta Consortium and the Austrian KSR Group.
It relaunched with an anniversary V-Special model and Euro 4 versions of the classic GP 200 and SX 200.
The new models have been designed by Austrian company Kiska who also design for KTM, Husqvarna and CFMoto.
Kiska has retained Lambretta's heritage styling with features such as a steel body, fixed front fender and iconic badging.
However, it has interchangeable side panels in different colours, aluminium highlights and LED lights.
The range will initially have three engine sizes 50cc, 125cc and 200cc followed by a 400cc and the electric variant.
For die-hard fans the company is planning to reintroduce the iconic GP and SX classic Lambretta models at a later date.