Today's industry boasts a wide range of bikes set for a clean emission future. From the 105hp LiveWire One to the 125cc CAKE Ösa+ :work, it seems there's a clean machine for every niche – and sometimes filling those niches also means entertaining a grey zone between electric motorcycles and electric bicycles. 
For SUPER73 in particular, grey zones are the new playground – and with their newest offering of the C1X Concept dropping just a few days ago, many are wondering what to call it.
Is it a small motorcycle, or a souped-up eBike?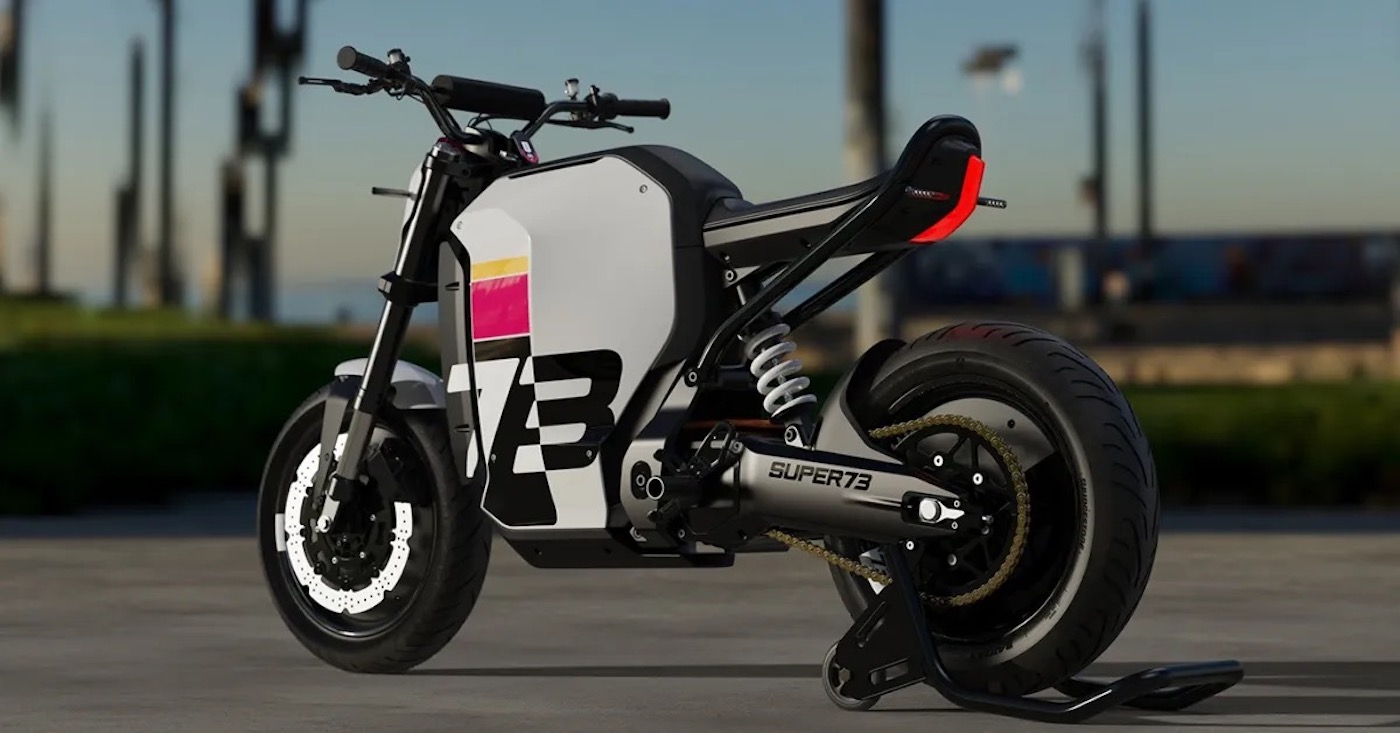 Firstly, we're going to call this a motorcycle; the machine doesn't show off pedals, and apparently the main reason for the C1X's inception was that the majority of SUPER73's current clients (all ebike riders) were hankering to graduate to a street-legal motorbike with a bit of extra punch under the pooch.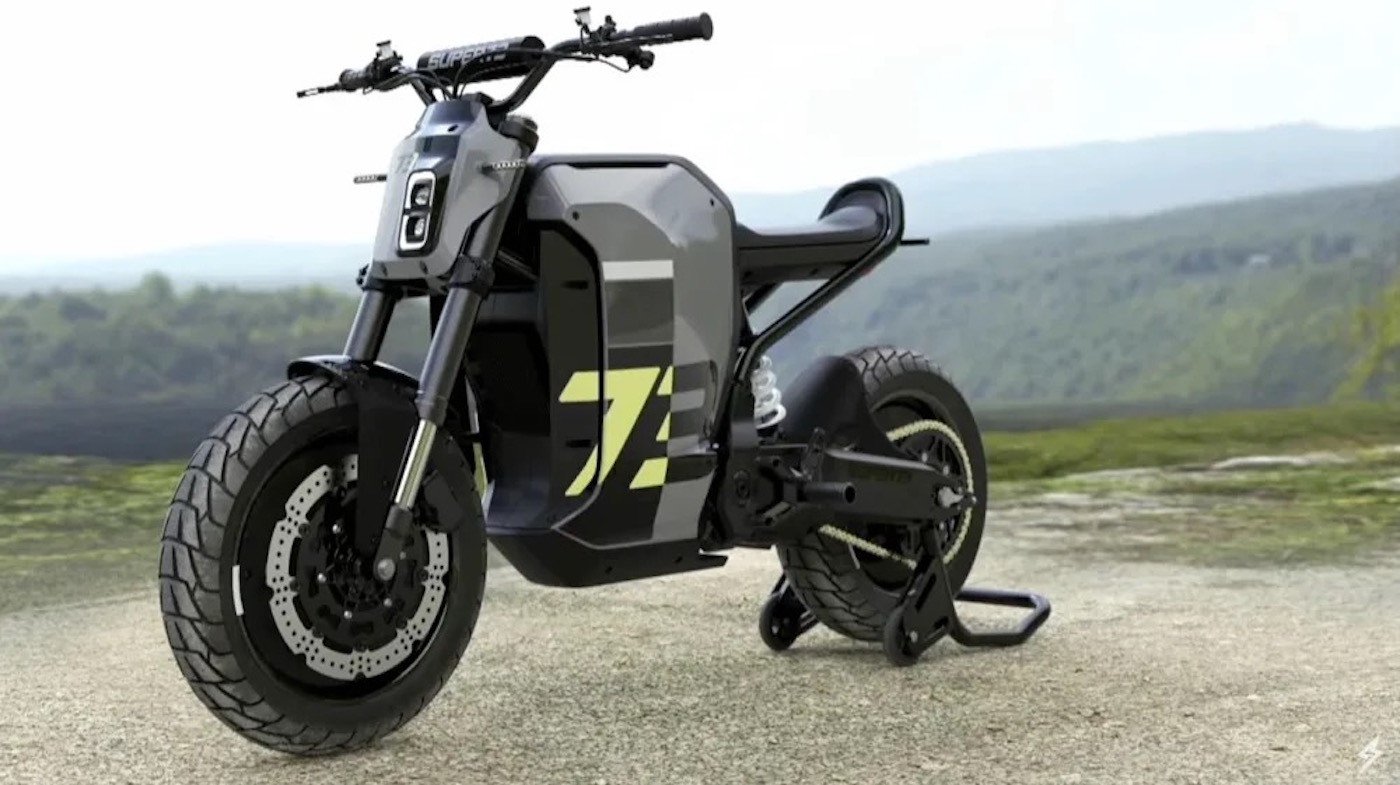 In good form, SUPER73 didn't just pass these biker-wannabes off to Indian Motorcycles (who they just collabbed with in the creation of a groovy motorcycle-inspired bicycle called the eFTR Hooligan) – oh no.
Instead, they built their own machine – and by all accounts, she's as cutting-edge as she is stylish. 
According to Yahoo! Finance, the SUPER73 C1X concept "represents a significant leap forward in the company's development program to enable its worldwide band of loyal followers to make a logical transition from the existing SUPER73-RX flagship model," and "achieves motorcycle performance with dramatically reduced size and weight."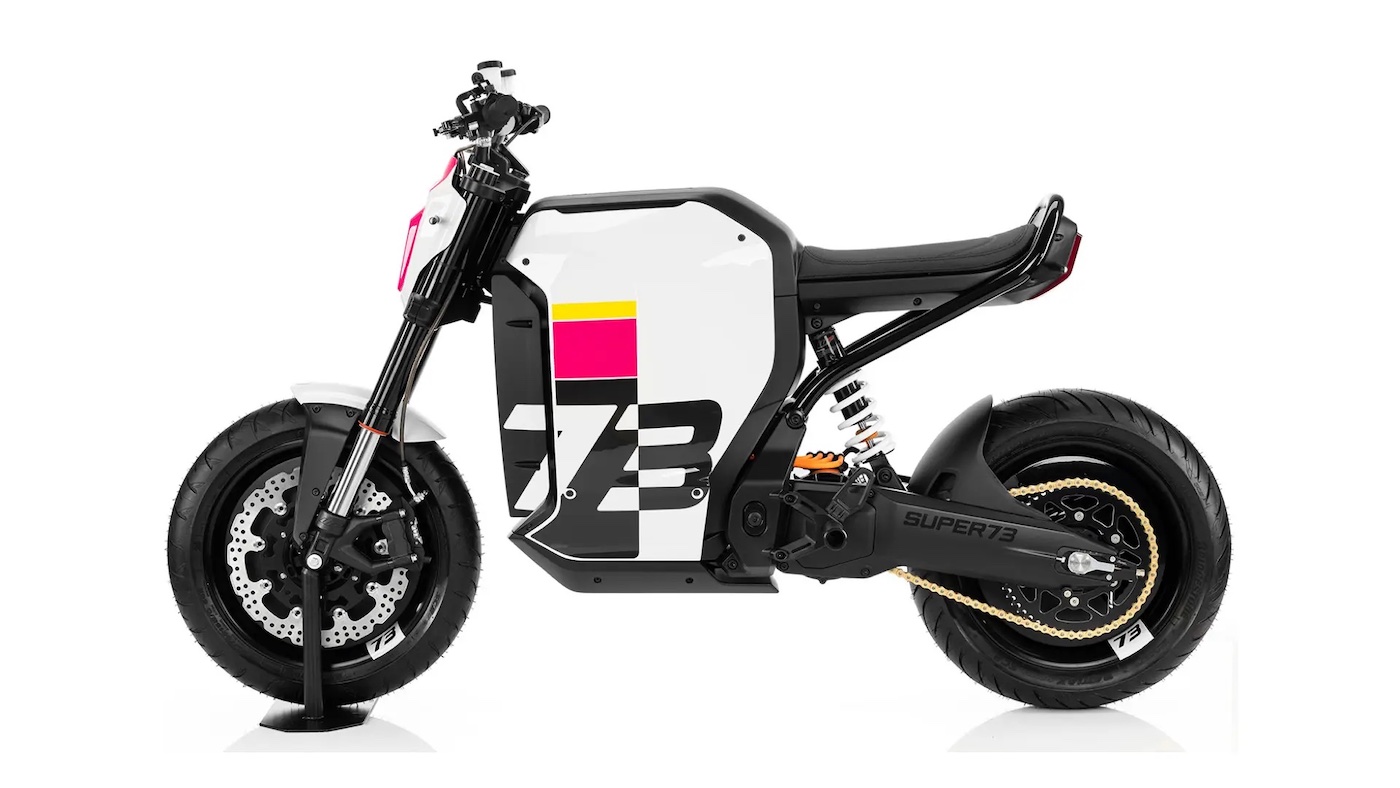 Specs include a nice top speed of over 75mph, with 15" wheels rendering the overall height around 31".
The C1X will also be capable of a city range of approximately 100 miles, with the highlight being the machine's fast-charging solution; sources say that the C1X's battery will be able to reach an 80 percent charge in less than an hour – something rather rare compared to the competition.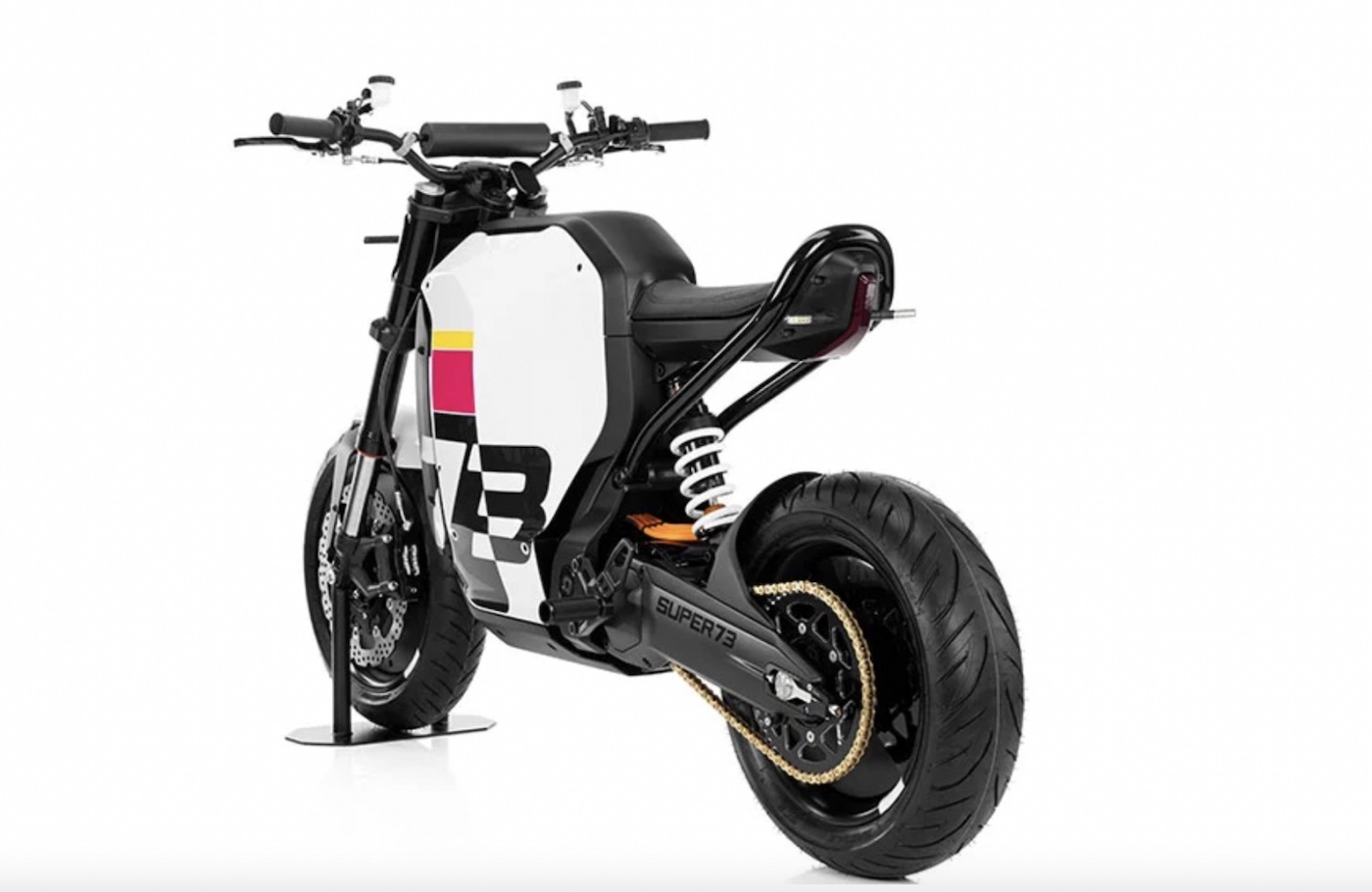 "The production version of the C1X will require a rider to possess a motorcycle endorsement to their driver's license, vehicle registration, and full insurance," continues the report. 
"However, its 31" seat height and minimal footprint make it highly maneuverable and lightweight, providing an ideal platform for riders wishing to pass the DMV riding test."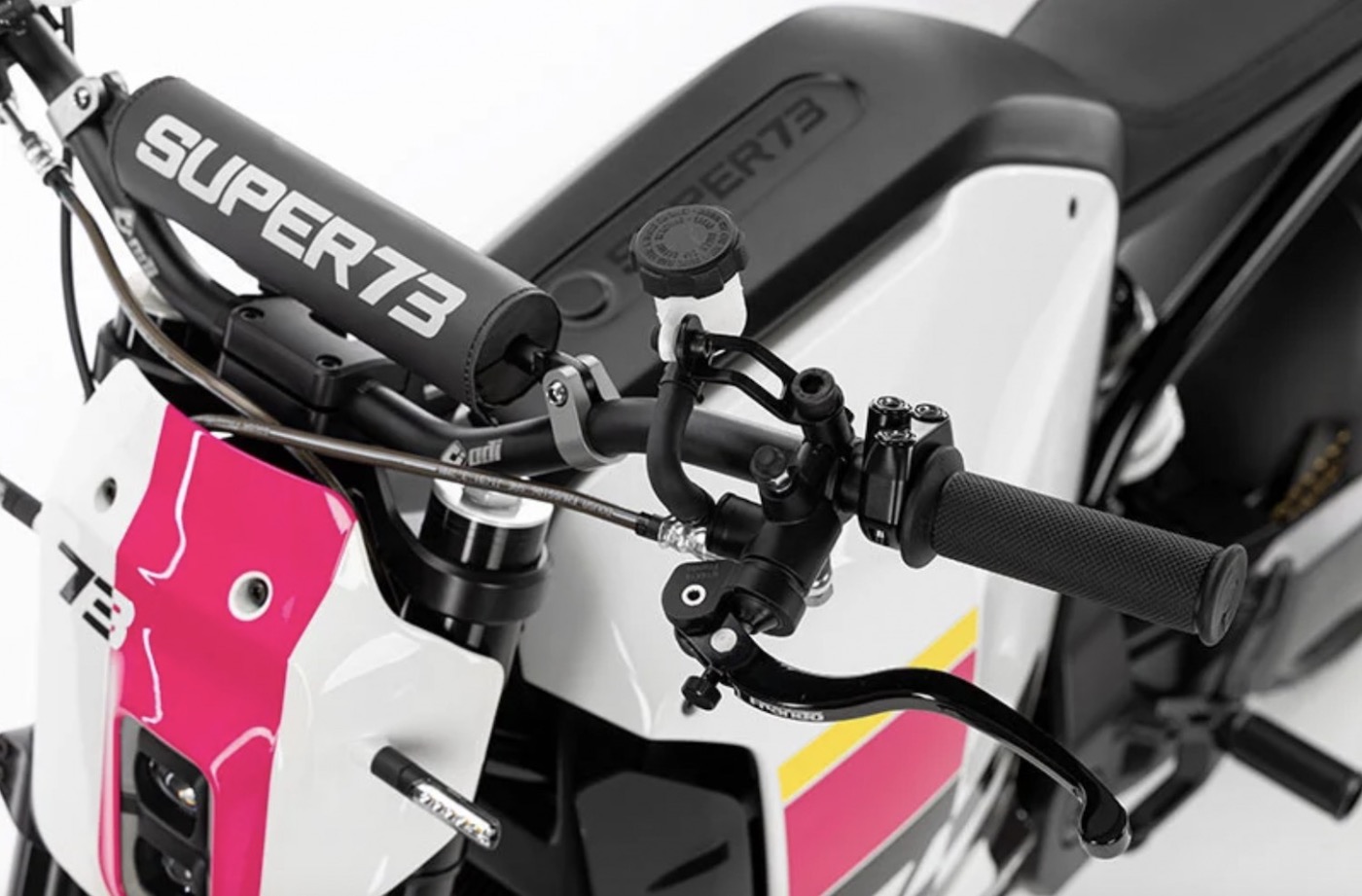 No wonder Indian Motorcycles wanted to wheel and deal with this brand – middling EV machines are the perfect space to stop calling a spade a spade, swing a leg over, and actually ride. 
For more stories like this, be sure to check back at our shiny new webpage here at wBW. If you're a busybody, sign up for the newsletter and we'll do the skimming for you, hand-delivering a list of the latest twice a week to your inbox. 
Drop a comment below letting us know what you think, and as always – stay safe on the twisties.