The CR&S "DUU" and Custom Motorcycles
CR&S Custom Motorcycles
Power cruisers are in, and they're looking good. The genre seems to be evolving into a modern cross between the classic cruiser of the past and the street burner of the future.
I guess the Yamaha V-Max was first, and it was plenty popular. Harley added to the gene pool with the V-Rod but I'm not sure where they're going with it; the company seems more interested in focusing only on the classics.
The irony was that this CR&S Motorcycles display was directly across from the Harley-Davidson booth at the EICMA 2010 show.
The H-D booth was full of the stuff you'd expect, but the crowds were ooohing and ahhhing over the CR&S crew's take on crusing, 21st Century style.
I'm not much of a cruiser guy but these "power cruisers" — if that's what they can be called — are getting me interested. The Ducati Diavel (report) is a looker and when I just happened to cruise, pun intended, past the CR&S booth and laid my eyes on these beauties, I was sucked right in.
CR&S builds custom bikes but they offer a couple of semi-custom models to start with. The quality of the fabrication on these machines is something to behold, both from a technical and artistic point of view. And these babies aren't just for burning up a 220 mm wide rear on a Saturday night; they actually make race versions of them too. You bring the idea — and the cash — and they'll do it.
The irony? CR&S Motorcycles is a Milan based company, showing the Yanks a thing or two about how it's done Italiano style. Check out the photos and quick video below.
CR&s "DUU" and Custom Motorcycles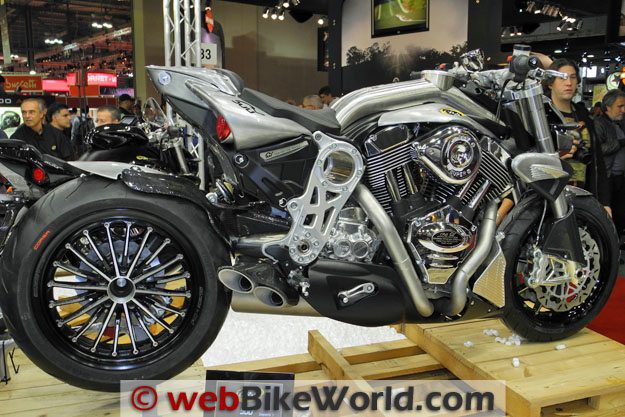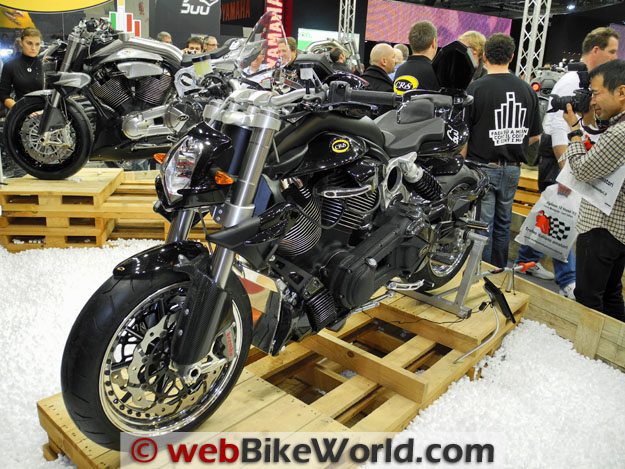 Video: CR&S Custom Motorcycles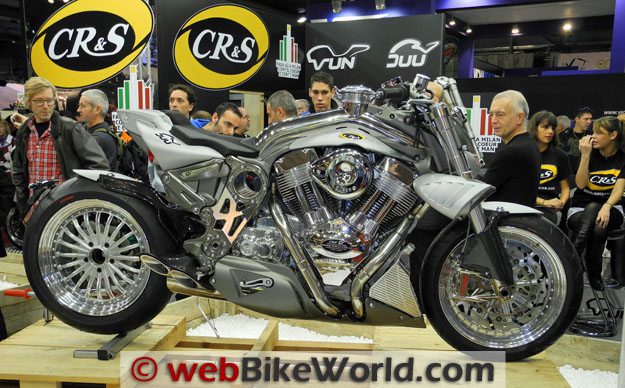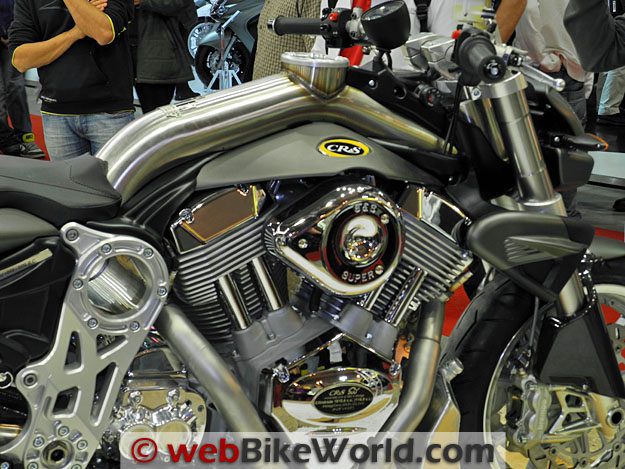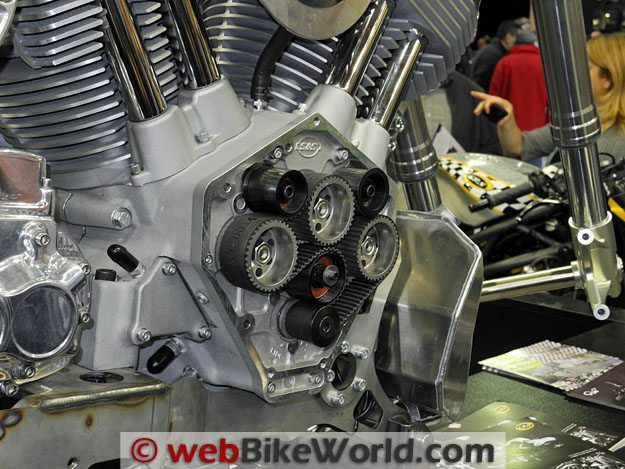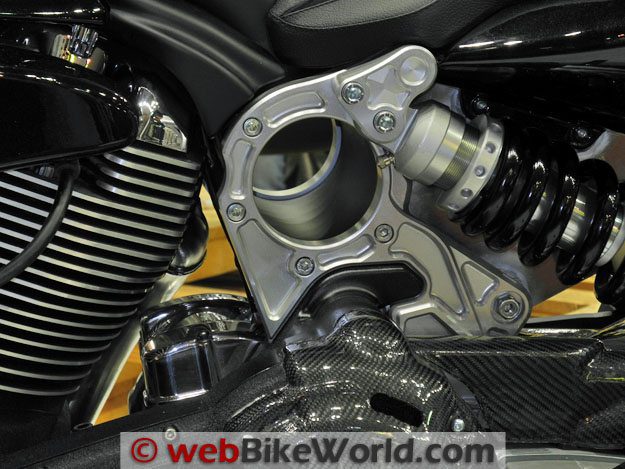 Publication Date: November 4, 2010
Note:  For informational use only.  All material and photographs are Copyright © webWorld International, LLC – 2000-2011.  All rights reserved.  See the webBikeWorld® Site Info page.  NOTE:  Product specifications, features and details may change or differ from our descriptions.  Always check before purchasing.  Read the Terms and Conditions!
Other WebBikeWorld
Motorcycle Brands 

Posts

wBW Motorcycle Brands Info