More Than 53K Units Sold
Italian motorcycle manufacturer Ducati posted strong sales numbers for 2018. The company delivered 53,004 to customers. The milestone marks four years straight of Ducati selling more than 50,000 models. The company first hit that number in 2015 and hasn't faltered since.
A standout model for the company was the Panigale in the superbike segment. The bike sold better than any of its competition. Ducati reported that for every four motorcycles sold in that segment, one of them was a Panigale. The bike accounted for 9,700 of Ducati's more than 53,000 models sold for the year. That's a whopping increase of 70 percent from 2017, and it gives Ducati a market share of over 26 percent.
Another standout model for the brand was the Multistrada family of bikes. Those bikes, while significantly different from the Panigale managed to beat it in terms of actual sales volume. 11,829 Multistrada bikes sold, with the Multistrada 1260 showing the most impressive numbers. Ducati reported 6,569 Multistrada 1260s sold, which is a bump of 25 percent over last year.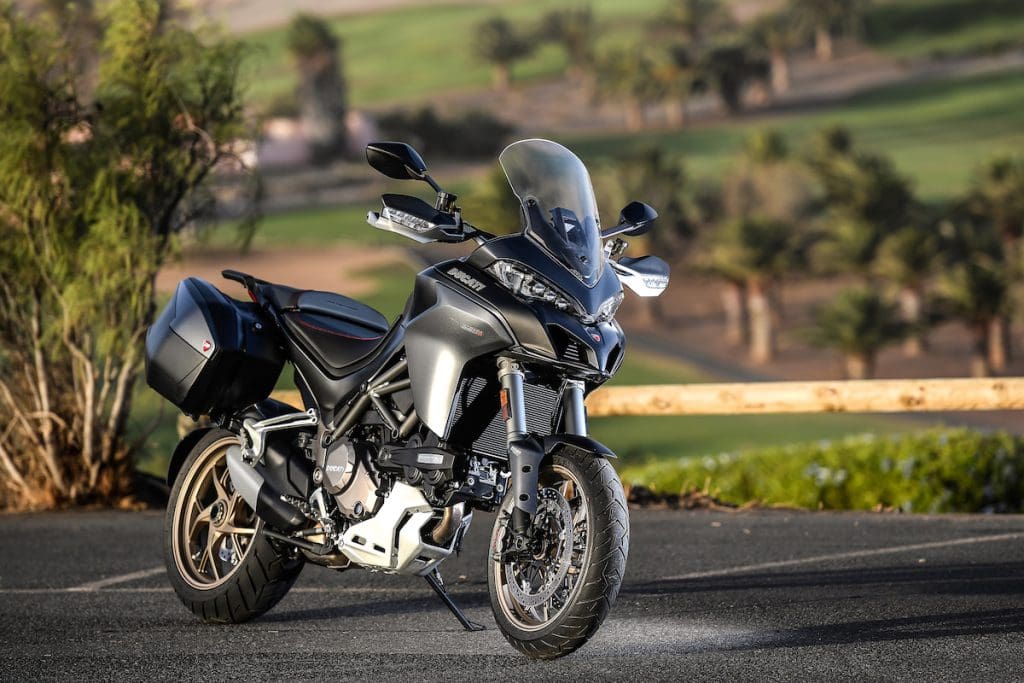 Despite all the good news for the company in terms of sales, it saw a slight decrease in overall volume. While the company was still above its 50,000 unit goal, in 2017, it sold 55,871 bikes. That means in 2018, Ducati sold 2,867 fewer motorcycles than it did in 2017.
Ducati said it has plans to make sure 2019 is a successful year. The company will revamp the Scrambler 800 range, launch the Diavel 1260 and Hypermotard 950, and keep pushing its current product into the market. "To rise to new market challenges", said Francesco Milicia, Global Sales Director, "we're working to make our sales network more efficient than ever."
It will be interesting to see how Ducati fares in the future. U.S. sales were down around 9 percent but it saw growth in European and Asian markets, with China being the most notable with a more than 29 percent increase in sales. Ducati obviously hopes to see additional increases there.