Ducati seems safe from sale after two years of uncertainty over its future ownership with the Audi boss saying there is no need to sell the motorcycle company.
This follows exactly two years of speculation that Ducati would be sold for up to $US1.5b to help pay the multi-billion-dollar VW debt for the emissions scandal.
At one stage, companies such as Polaris and Indian company Eicher who make Royal Enfield and the Italian Benetton family were shortlisted as buyers.
However, the sale met with opposition from riders, VW factory workers and board members.
Now Audi boss Rupert Stadler says they expect to be able to meet VW demands to cut costs by 10 billion euros ($US11.8b) without having to sell Ducati.
"I can assure you that Ducati belongs to the Audi family," he said. "Ducati is the perfect implementation of our premium philosophy in the world of motorbikes."
Is Ducati safe?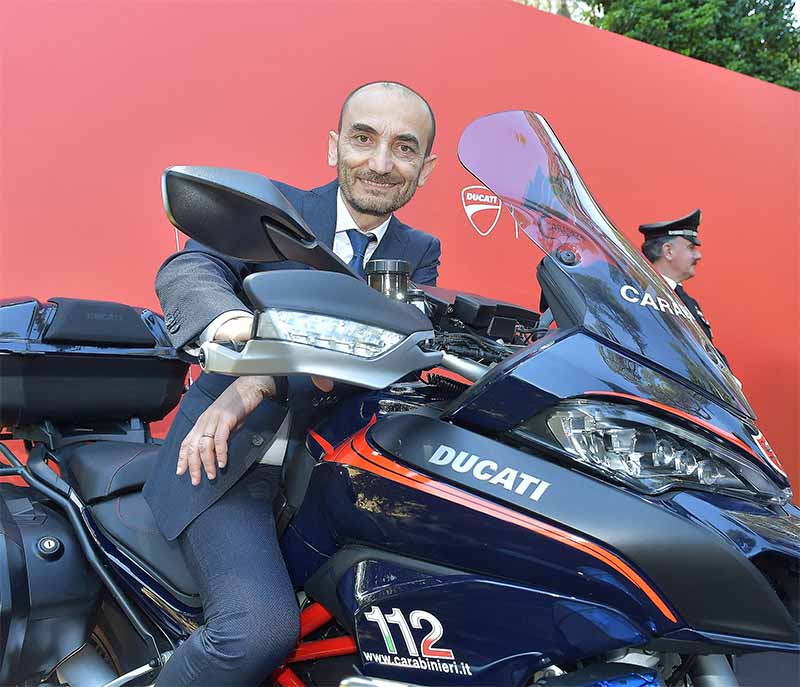 In October, Ducati CEO Claudio Domenicali told his workers the sale of the company was officially halted.
Yet it was still expected to be back on the drawing board in January.
Now it seems the sale is less likely to proceed, but not be totally safe just yet.
Financial websites are reporting that investors and potential buyers expect VW could change its mind yet again.
Despite all the speculation that started in December 2015, Ducati has forged ahead wth some 15 new models, including their first full-production four-cylinder model, the V4.